The porn industry currently has more top pornstars than ever, and as we say goodbye to 2021 and hello to 2022, picking a top 10 list is getting even harder. You might not agree with all of the ladies we've listed but we hope you agree that they are all hot – let us know in the comments if you don't agree with any of the girls and suggest girls that you would add instead! Also, please be aware that this list is constantly updated – pornstars come and go, and if a pornstar hasn't been active for a while she will be demoted.
This List Was Last Updated on Oct 10, 2022.
Kendra Sunderland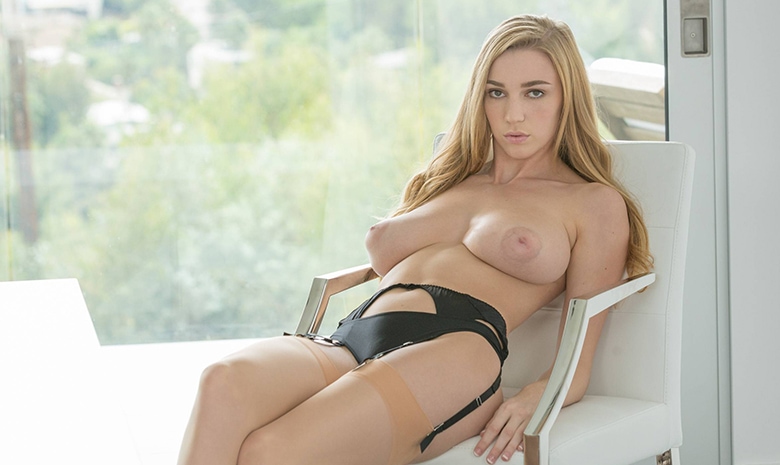 We've added Kendra elsewhere on the site (obviously the top natural tits and hottest blondes) and here she is again, taking her place on the most prestigious list on this website – the top 10 pornstars. Kendra, or as some of you may know her the 'Oregon Library Girl' probably has one of the best pairs of all natural boobs in the industry at the moment, well, at least out of the blondes (and of course if you like them big) and she has a killer figure coupled with a work rate that would put Elon to shame. She's building herself a cult following and it's only a matter of time before she leaves porn so let's make the most of this stunner while we have her.
Abella Danger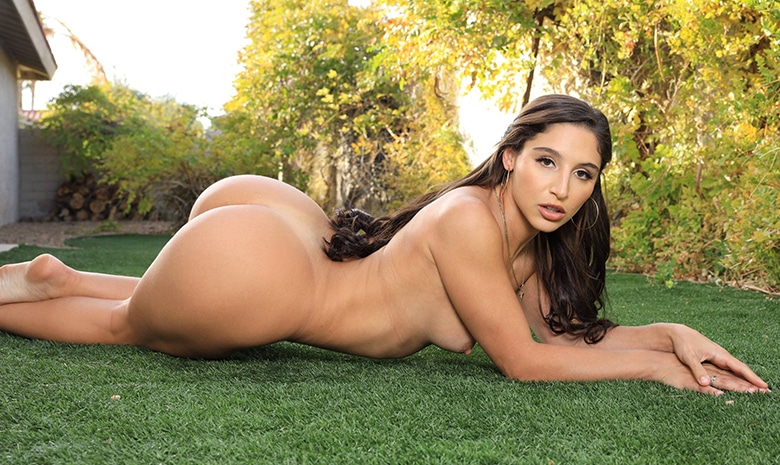 Abella has been one of the top pornstars since her debut in 2014 and even to this day, a long 8 years later she's still as active as she ever was. Although she may now not be a teen like she was when we were graced with her first scene, she is still a rocket and in our humble opinions has gotten even hotter with age and we're absolutely loving her with her 'blonder' hair and clearly so are her fans because she keeps on growing in popularity, resulting in her cool $3 million net worth – she's not just a pretty face and a phat ass she's a business woman too. The unique thing with Abella wasn't just her gorgeous looks it was her ass, she was one of the first white pornstars to really have a bubble butt that could rival the black girls of this world, obviously since her there's been many others, such as Mia Malkova and plenty that have had butt implants but we're not sure they count…
Valentina Nappi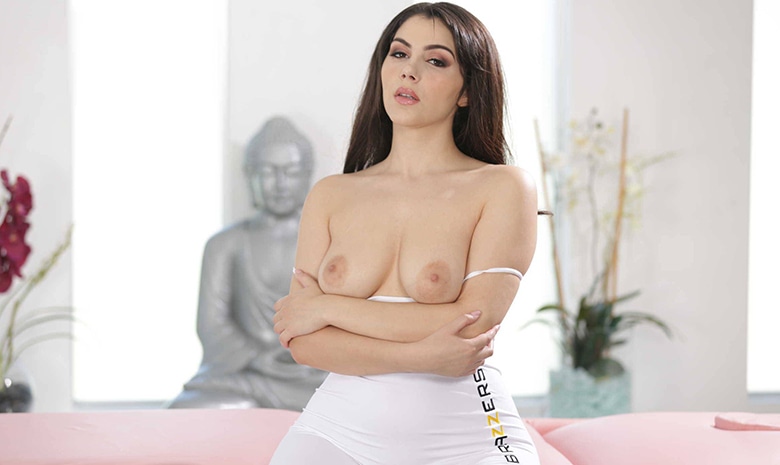 Everyone's heard of the Italian beauty Valentina Nappi, it was an oversight for us not to add her sooner – thank you for all the comments pointing out our error. To make room for Valentina we have demoted Nicolette Shea – the next person to be demoted will be Lana Rhodes unless she picks up her game. Anyway, back to Valentina; she's curvy (which we love) and her generously-sized 34C tits are all natural, which is great. We're also fans of the bit of hair she keeps around her lady region – it's totally in keeping with her Italian heritage. Oh, and did we mention she has an amazing ass?
Gabbie Carter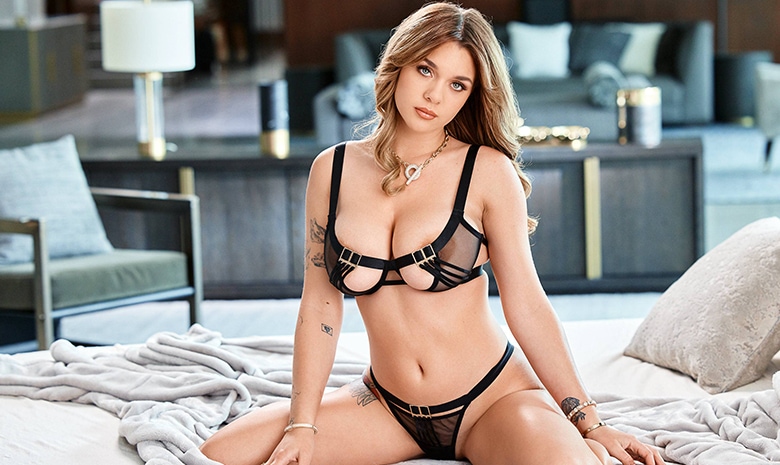 Gabbie only entered the porn scene this year (2019) but she entered with a bang, almost over night she went from a noone to being featured by most of the top porn studios (surprisingly she hasn't been on Brazzers yet), it wasn't just the studios that loved her, porn fans around the world couldn't get enough of her incredible all natural tits, slim figure and cute face. Her best scene in our opinion has probably the scene she did for Naughty America's 'My Daughters Hot Friend', though, so far we're yet to see a scene of hers that we haven't liked. She's definitely one to watch in the coming years and if she carries on the way she has been she'll go down in porn's hall of fame.
Liya Silver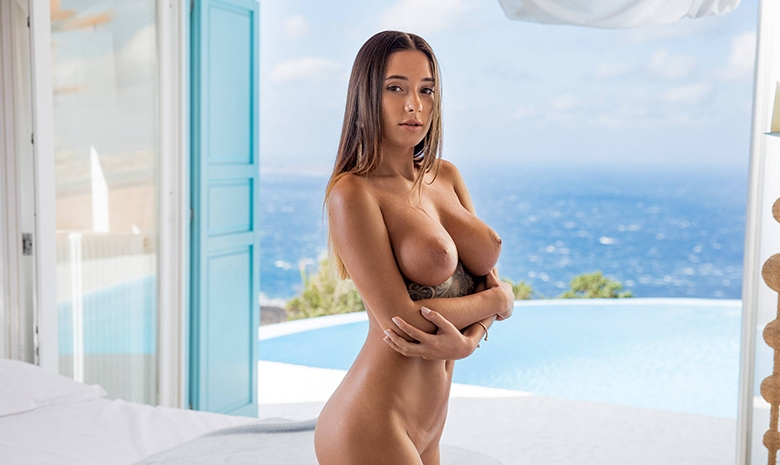 You could easily think that this sexy senorita is Spanish not just from her looks but also becuae she does a lot of work with Spanish porn studios, however, you would in fact be wrong this naturally busty olived skinned beauty is in fact Russian and she's one of the hottest Russian pornstars we've seen in a long time. We love her tattoos, we love her tits, we love her figure so yes we love almost everything about her in the looks department. The only thing we can criticise her for is her 'performances', sometimes her scenes can be a little boring but her looks far outweigh this small negative as there's other things you should be busy doing while you're watching her get naughty on the camera.
Nia Nacci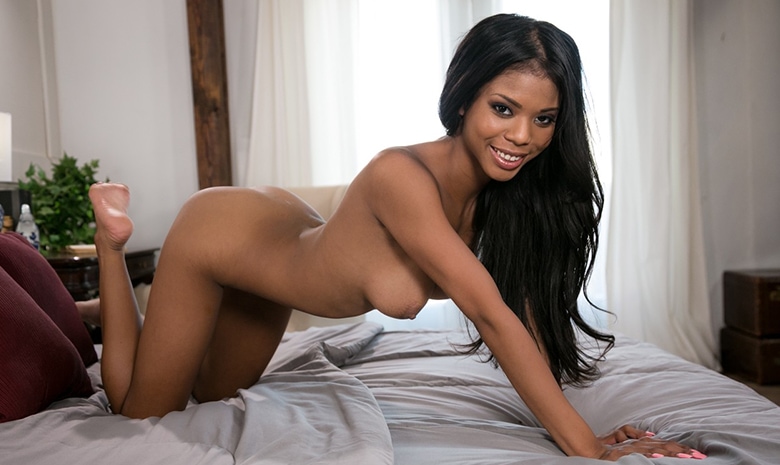 We've recently featured this smoking hot babe on our top 10 black pornstars list and while doing our research on her we discovered that she's a workaholic… She has a tonne of scenes out there ready to fap to, seriously, probably more than nearly every other black pornstar (excluding the males of course because they get around quite a bit). But it's not just her work rate that earned her a place on this list, she's also smoking hot and has a fantastic arse as well as an incredible pair of all naturals tits, what's not to like? And hopefully with the new ebony talent that's rising up now (Zoey Sinn for example) we can expect to see a lot more black beauties on this list.
LASIRENA69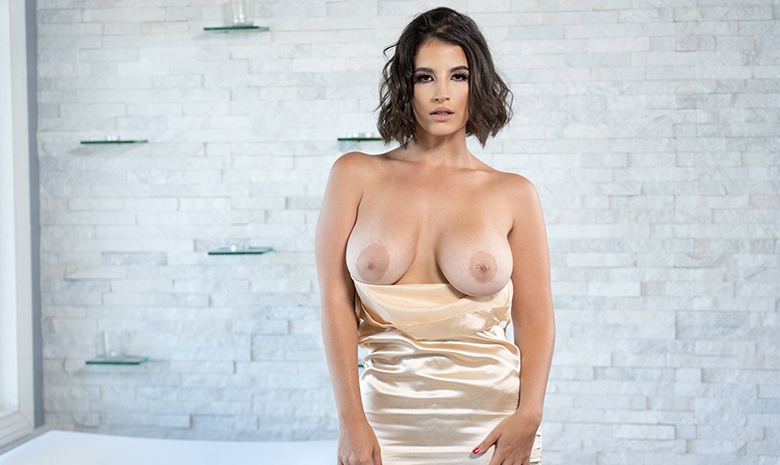 Her name might be weird, we're not even sure exactly how it should be pronounce, maybe like LA Sirena 69? Now we've just read that back it actually reads ok, it's just the 69 that's a bit off but our immature personalities help but like it so we hope she doesn't go through a name change. Anyway, back to the matter in hand. La Sirena is a curvy in all the right places goddess, she still has a flat belly but is sporting the big ass, thick thighs and all natural big boobs this 31 year old Venezuelan has everything going for her and so far it's going well, fingers crossed she stays in the industry because we just keep wanting more.
Kyler Quinn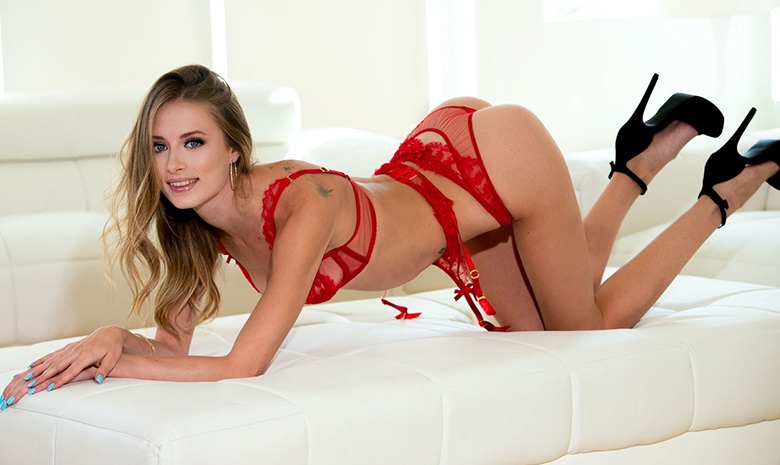 Kyler has quickly become one of our favourites since we first stumbled across her, her petite body and pretty face really set her apart from the rest. It's not easy to explain exactly why that is as there's plenty of hot petite pornstars out there and some arguably even more stunning than Kyler, it's just something about her, something in her eyes that makes you want more; her tattoos help too, especially the paw prints on her left hip, her makeup is always on point too. So yeah, we can't explain exactly why she's here in the top 10 but she is, because there's something about her that makes us want to fap whenever we see that face we just don't know exactly why that is.
Eva Elfie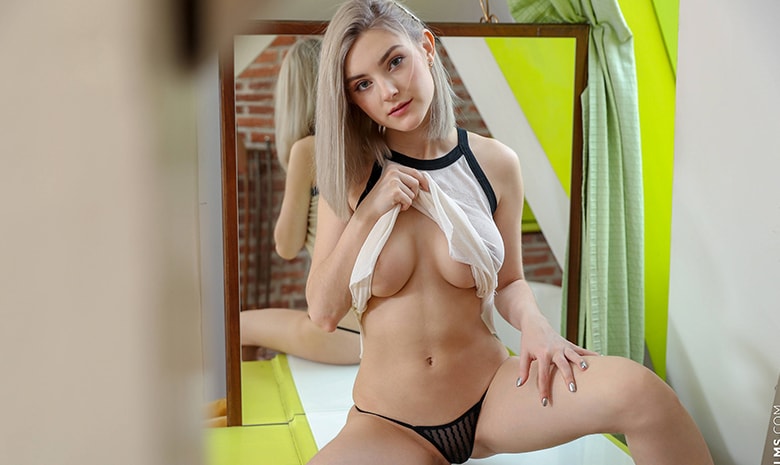 We weren't sure whether we should add Eva here or on the hottest amateur pornstars list, we settled for here because she has done many scenes with big porn studios, however, as of late she has been focussing more on her amateur career both on OnlyFans and on PornHub and we must say, that's probably a good move from her financially because she's arguably one of the hottest Russians out there right now, her tits are absolutely amazing and that innocent little face is perfect for the girl next door, baby sitter or schoolgirl scenes. Plus her amateur content is studio quality so we're not complaining. I think we've just convinced ourselves that she deserves to be on both lists.
Tru Kait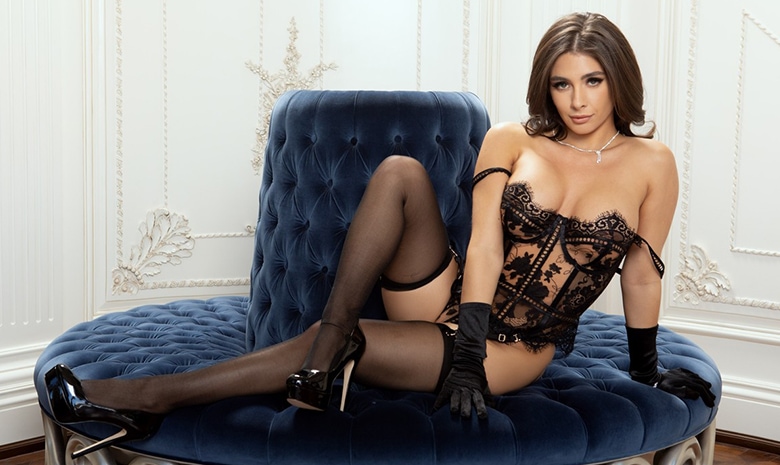 We first saw Tru Kait on Pornhub where she sells amateur videos, and since then we've seen her appear on Brazzers several times which has ultimately led her to be featured on this list and from what we gather a Brazzers exclusive contract girl (with the exception of other studios owned by the Brazzers parent company). She looks a bit Latino with dark eyes, tanned skin and curves in all the right places but she is in fact 100% American (CA). She's definitely one to keep an eye on, and hopefully she continues her professional porn career, mainly because buying her amateur videos one by one gets pretty darn expensive.
Previously on the List
Although these girls are no longer on the list, that doesn't make them any less hot. They may have only been demoted because they haven't released any content for a while, or they may have been demoted because a new, hotter pornstar has come along. Either way, we've kept them here because they have deserved to be here, and they may be promoted again in future should they release new content. It's important to remember that our rankings are not done by looking at the tube sites and taking the top pornstars, this is a rubbish way of doing it in our opinion and a lot of the girls in the top 10 or 20 of the tube sites models list are actually retired and they only manage to keep their high rankings because of regurgitated content.
So you may see a girl below that's hugely popular, let's take Jessa Rhodes for example, she's stunning but she's not in the top 10 because she hasn't released any new scenes for the top studios for quite some time. The other benefit of us doing it like this is so that it exposes you to more of the hottest female pornstars. As always though, we do have a comments section so if you're not happy with our choices just leave us a comment with who you think should be on the list and we'll see if we agree on any.
Jessa Rhodes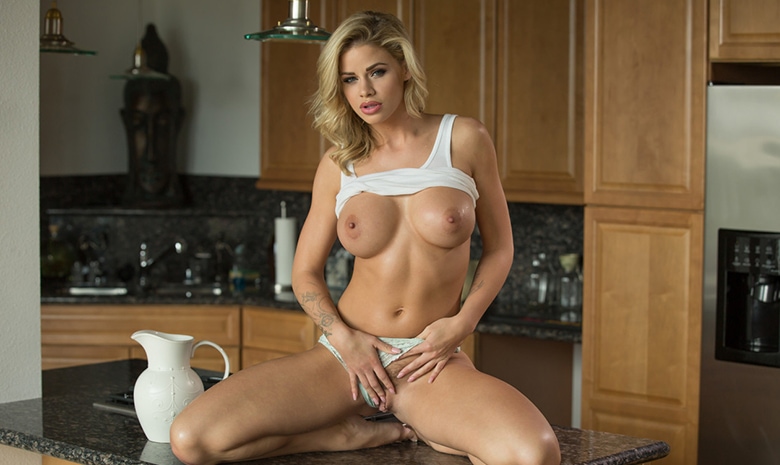 Nicole Aniston used to be our favourite blonde bimbo pornstar, and now we can officially say that Jessa has taken her place. Jessa isn't new to porn—she's been performing for years—but she used to look a lot different; she had small tits and a natural look, and now she's rocking a new pair of tits and some work to her face, giving her that true barbie type look and we love it. There's going to be people that don't like it and prefer the natural look which is fine, and we hope the natural girls on this list please you.
Riley Reid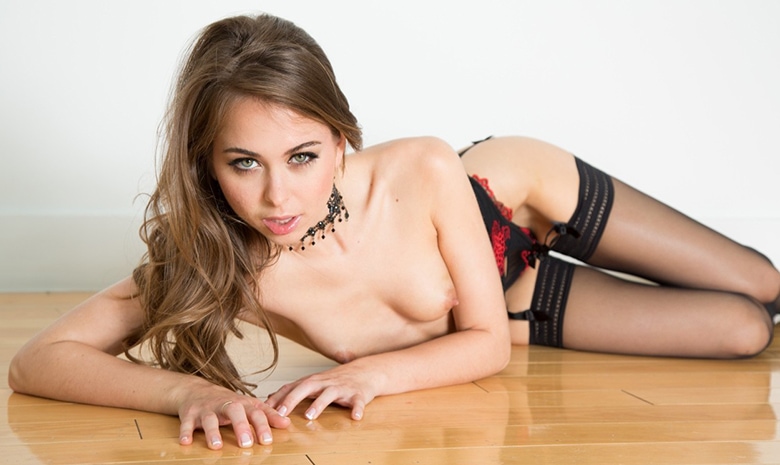 We've always thought Riley Reid was hot, we just didn't add her to this list because we prefer girls with larger tits. However, after watching more of Riley we've decided that she's amazing, and there are very few girls that look better in lingerie than Riley. She's also extremely dirty and has a flare in front of the camera which is hard to come by in porn these days, so this coupled with the fact that she's done an awful lot for the porn industry means she deserves a place on this list.
Autumn Falls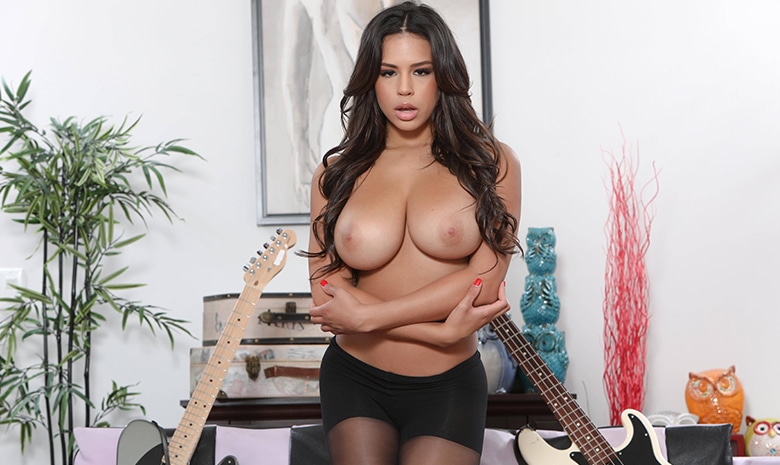 We like to have a mixture of girls on this list and Sarah Banks used to be our go-to ebony pornstar. However, she's really cut back on the number of scenes that she's released in recent times, so it was time for her to be replaced; luckily for us, there's an arguably even hotter ebony pornstar on the scene who goes by the name of Autumn Falls, and she's a stunner. She has a jaw-dropping curvy figure, an amazing pair of all-natural tits, and one of the prettiest faces we've seen. She's a stunner, and if she keeps releasing content her name will be etched into this list for years to come.
Susy Gala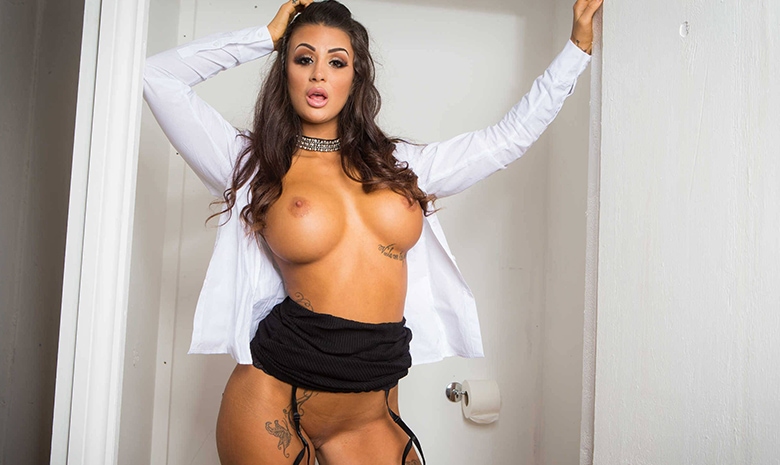 Susy isn't a new pornstar, she's been around for years. However, compared to when she first started out in porn she is a totally different woman; what we mean is that—in the nicest way possible—she wouldn't have made it onto this list with the way she used to look, but now she's arguably the hottest Spanish pornstar right now. You won't see much of her on the big sites like Brazzers, but if you take a wander over to Cum Louder you'll find plenty of videos of her (for free too). She's easily the top pornstar in Spain.
Katana Kombat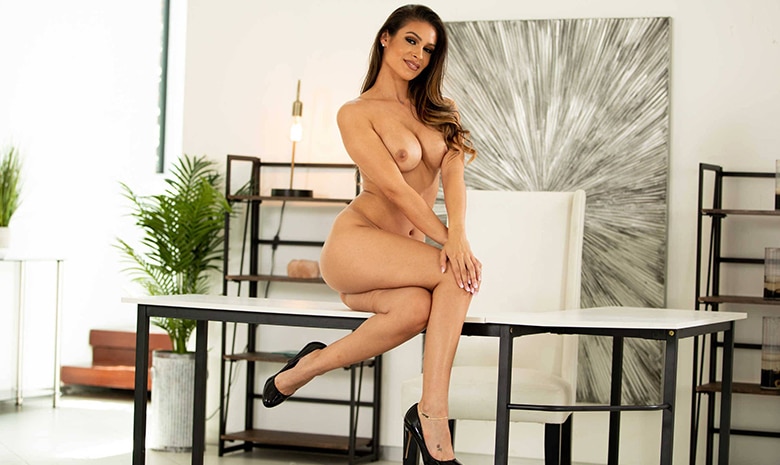 Katana is an American with Cuban, Mexican, and Spanish heritage, which shows in her tanned skin and general Latina looks. You might also recognise her from Pitbull's International Love music video where she was one of the dancers. Since then, she's taken her dance moves to the porn studio where she's proven to be a big hit. We think she's amazing and will have a very long career in porn, should she choose to stay.
Jade Kush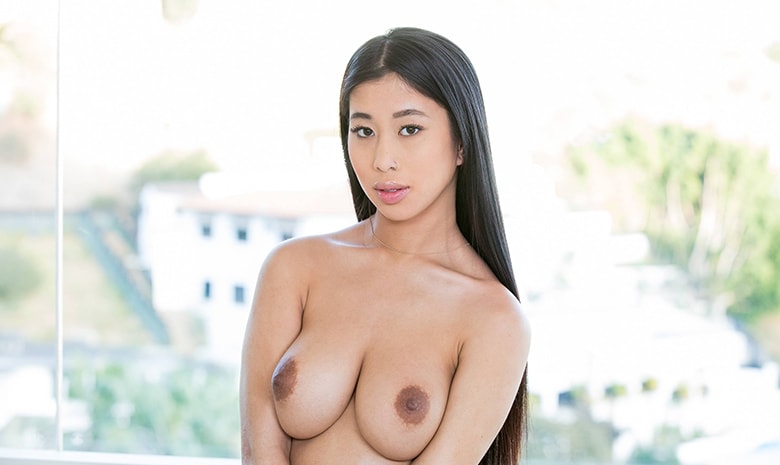 We wanted to add a be more variety to the list (as requested by readers), so here we have it. Say hello to Jade Kush, who is probably our favourite Asian pornstar at the moment, especially considering she's only been in the industry for a year. This 20-year old (almost 21) stunner originates from China but has been brought up in the USA. Her best feature? We're not even going to answer that, just look at the picture above and decide for yourself (yes, they're natural).
Karma RX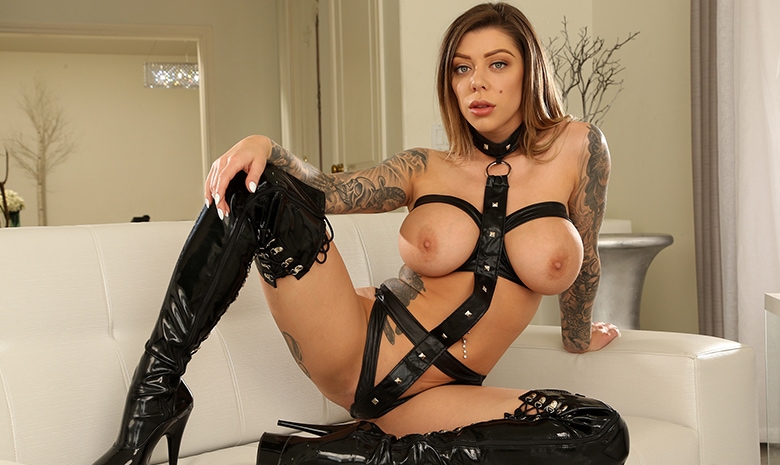 Karma is fairly new to the porn scene, so before adding her we wanted to make sure she was in it for the long haul – judging by her work rate she most definitely is. She's got a banging body and great (fake) tits, and if you've been on this site before you most likely know that we love a girl with ink, and Karma has plenty. We even love the taboo scenes that she's done over at C4S, which we're not usually too keen on.
Adriana Chechik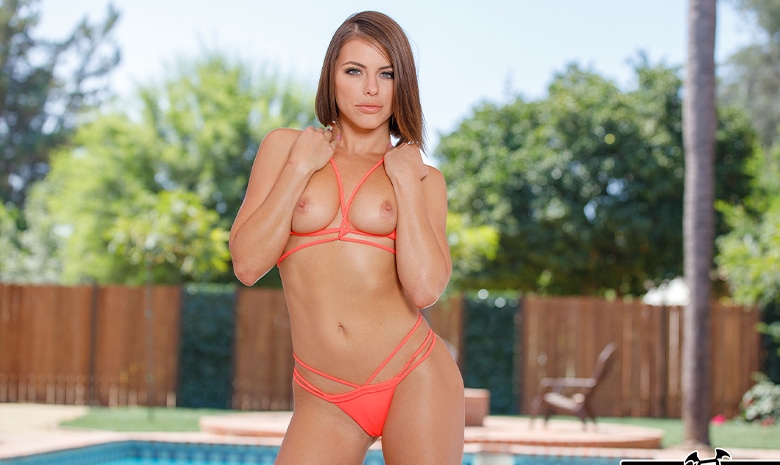 Adriana is great, she's got a pretty face and an all-natural body, but best of all she loves anal which is kind of what she's best known for. She might not be the hottest girl in the industry but she's certainly one of the dirtiest, which is what we all watch porn for, isn't it?
Victoria June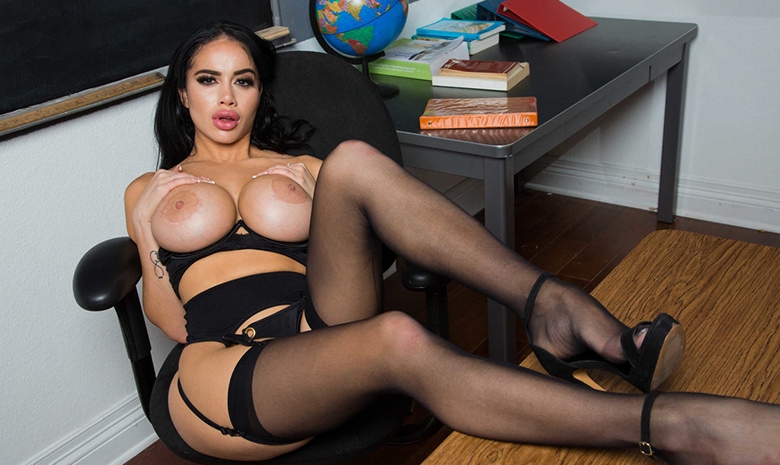 We first spotted Victoria on the 'Bang Bus' over at Bang Bros, and since then we've been massive fans of hers. Although she was born in the US, she's got a Columbian look about her which makes her stand out even more, because we all know that some of the hottest girls in the world come out of Columbia, right? Anyway, her best feature? Her tits. We especially like the size of her nipple area – girls with big fake tits and small nipples just don't look right, but Victoria's are perfect.
Alena Croft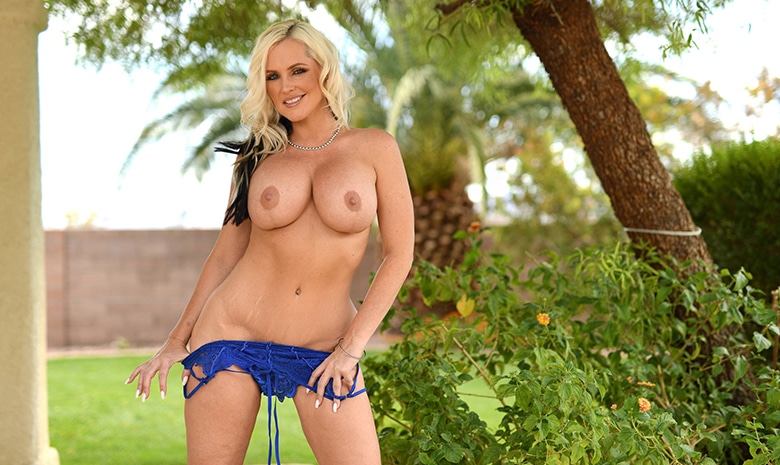 Alena has been more active recently, so we have decided to put her in our official top 10 pornstars list, replacing Reagan Foxx. There's probably space for them both on this main list but we like to keep a varied list, which means there are only one or two spaces for a milf and Alena has been a fan favourite for years, which is probably due to her amazing curvy figure, great tits, and a pretty face.
Kayla Kayden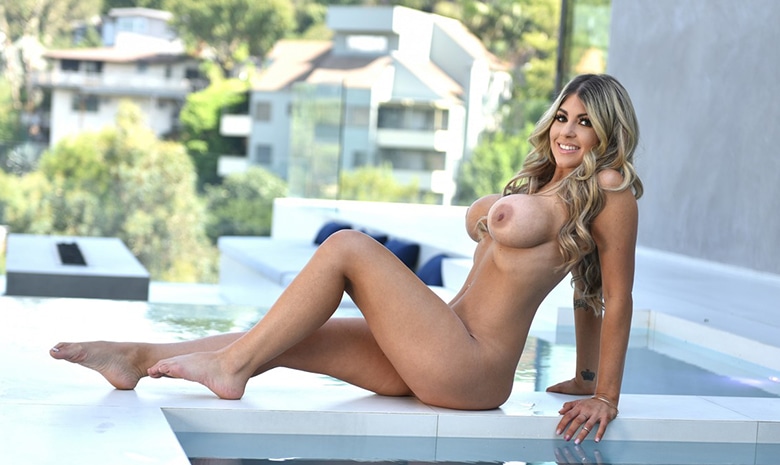 Kayla has been getting a lot of love on this site, people keep messaging us asking us to add her, so that's what we've done. We've always been fans of Kayla (especially her tits) so we didn't leave her off this list because we didn't like her, it's just that during the office vote she wasn't in the top 10, but what our users want our users get. This isn't the first time we've featured Kayla on the site, we've added a bio for her which includes an image gallery and she was also included in our blonde pornstars list and best blonde porn videos list.
Reagan Foxx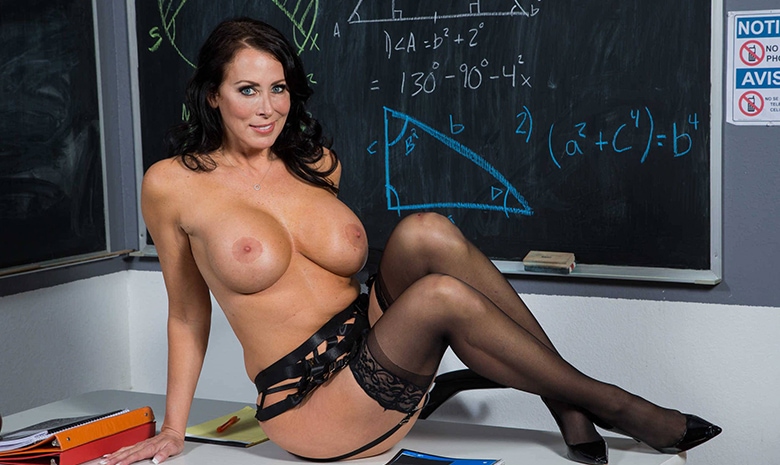 We decided we needed a bit more age and ethnic variety in our top 10, so we welcome the super hot milf that has been killing the milf scene recently, Reagan Foxx. Reagan only entered the scene in 2016, but looking at the number of scenes she's been featured in you would have thought she had been a pornstar a lot longer.
Sarah Banks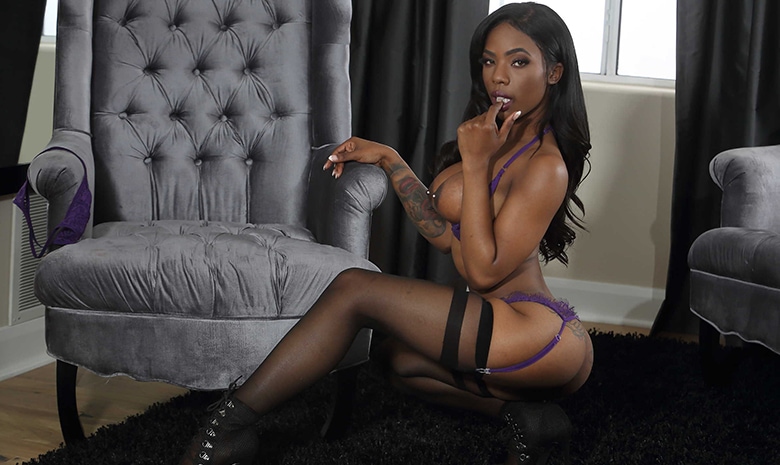 We can't get enough of this girl. We've been watching her since before she had her boob job and she was amazing then, but post boob job she's even better. She has an incredible ass, and we especially love the tattoos across it which read 'beautiful' and 'blessed' (just in case you were wondering). Not only that, but her figure is one of a girl that works out, which we love.
Lana Rhodes
Lana should have been added to this list a long time ago, and we can only apologise for the delay in adding her. If Lana doesn't win 2017's best pornstar at the next AVN awards then it's a fix – she's been one of the most active (and hottest) performers this year and she's showing no signs of slowing down. We have a feeling that Lana will be on our top pornstars list for many years to come.
If so many people didn't like Lana (and it is understandable why because she's super hot) we would remove her from this list altogether and from the website as a whole. Recently Lana has been on the offensive against the porn industry and has claimed that she wish she never did porn and it didn't help her at all as well as other things. But obviously we all know she only has the Instagram and OnlyFans following she has because she did porn, without it she would be noting but a pretty (very pretty) face.
Quinn Wilde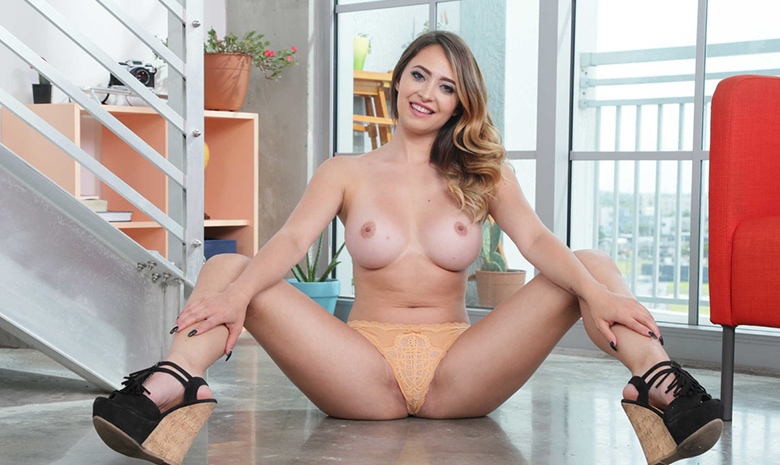 Quinn was a difficult one for us, she really split the office – some of us thought she was smoking hot, some of us not so much. Eventually, thanks to requests from you guys, we've finally made the decision to add her (plus her most recent scene over at Brazzers was great). Quinn has a great body and a cute face, so she'll make a great addition to the list – disagree? Let us know.
Angela White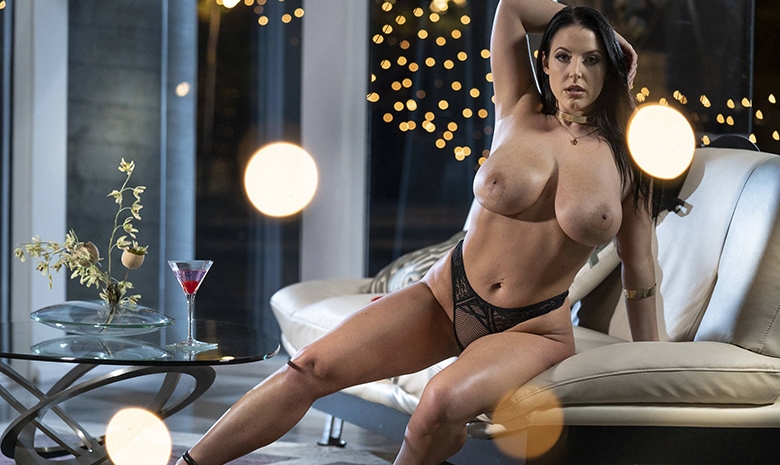 Angela brings more curves to our list. She has an amazing figure and an impressive set of tits, so if curves and big tits are your thing then you'll be right at home watching some of Angela's scenes. Angela isn't new to the porn scene, she's actually been involved in it for a long time, but it's only recently she's been getting the recognition she deserves.
Nicole Aniston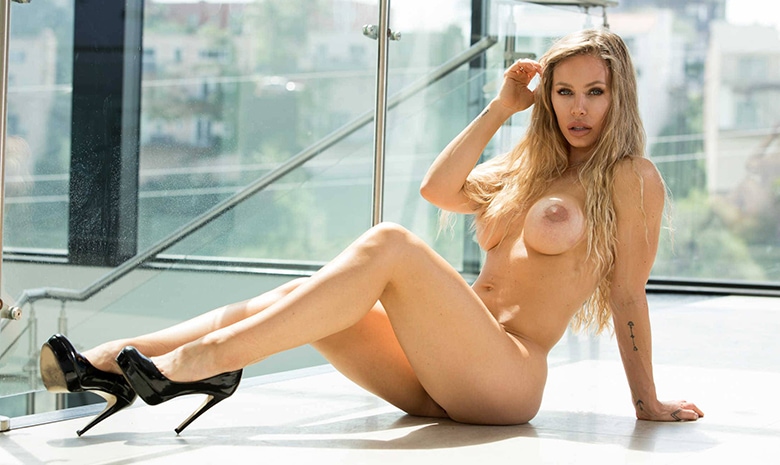 Nicole, like Kagney Linn Karter, is the typical hot 'girl next door' type of blonde pornstar, although we are not a huge fan of her tits – compared to Kagney they are a bit, well, pointy. However, we have to admit that her body is in a bit better shape, though that depends on your personal preference of course, if you're into curves and a big bum you're obviously going to prefer Kagney, for us though it depends on the day, sometimes we prefer Nicole and sometimes we prefer Kagney it depends on our mood.
Cassidy Banks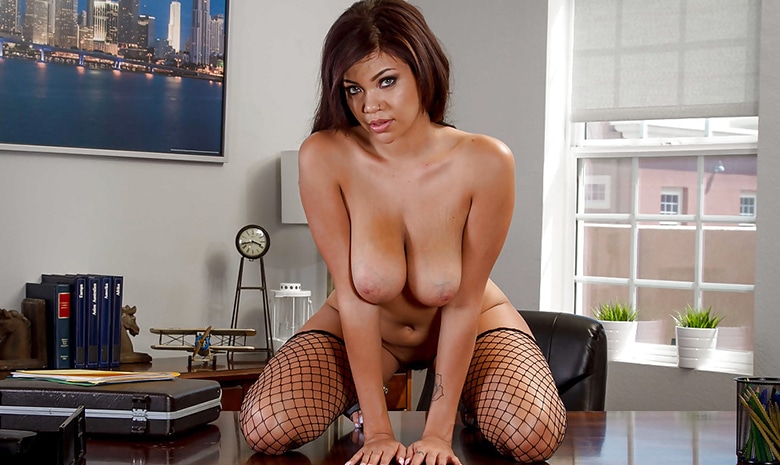 Cassidy is, of course, featured on our hottest black pornstars list, and we'd be fools not to add her here too. She's gained a lot of popularity recently – you only need to take one look at her to find out why. She's got the curves, tits, and the love of sex to hold down a place in this list for a very long time.
Nicolette Shea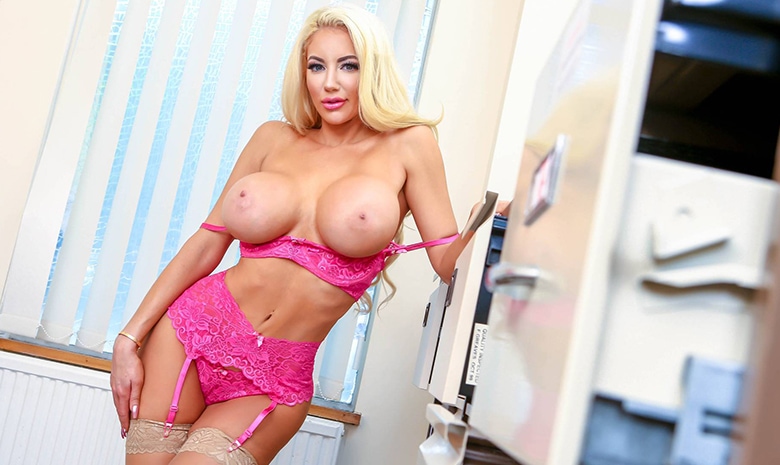 Nicolette is totally fake – she knows it, we know it, and everyone loves it. Her barbie-like looks have won over porn lovers around the globe and she's risen to be one of the most popular pornstars on both Pornhub and Brazzers alike.
Aaliyah Hadid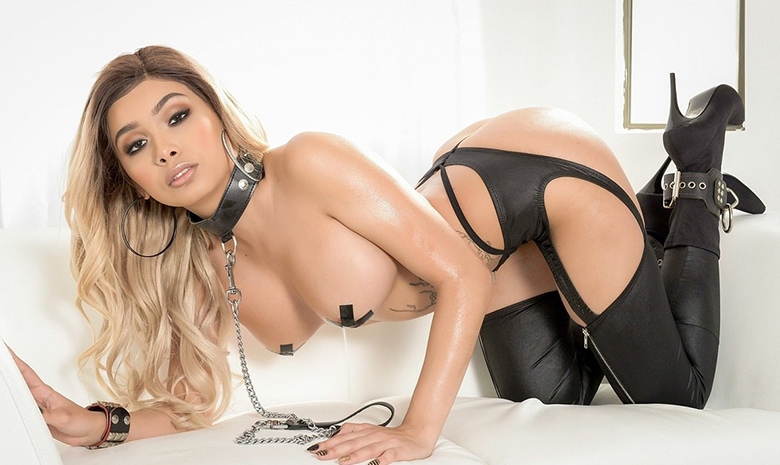 This 21-year old newcomer is a knockout; she has an incredible body, a cute face, and a sexy voice. All of that coupled with how active she's been in the industry during the short time she has been in it makes her one of, if not the, best pornstar of 2017 to date. If she continues the same way she has started then we wouldn't be surprised to see her pick up the Best Porn Newcomer of 2017 Award.
Peta Jensen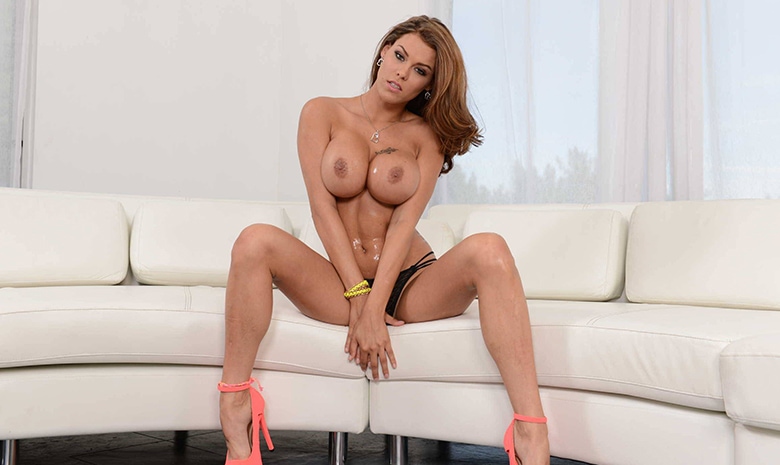 We were hesitant to add Peta to this list due to her announcement that she was leaving porn. However, she has since then decided to stay in the porn industry and, as a result, we have added her to this top pornstars list where she most definitely belongs. Update: Unfortunately, since Peta announced she was retiring she hasn't been as active. In fact, we haven't seen a new scene on any of the top porn networks for months. Maybe she will be promoted again if she ever re-enters the industry full time, because she's still one of the hottest pornstars in our eyes.
Leah Gotti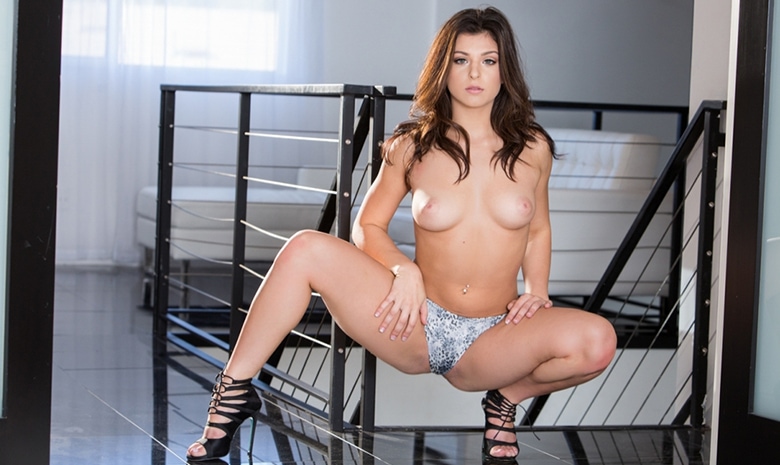 The scene that made us fall in love with Leah Gotti was her shower scene over at Lubed.com. She was incredible in it, the director really managed to show off her figure and she outperformed any other model on the site. Since then, we've been stalking Leah and watching every video she releases on whatever site that may be – yes, we have an obsession, but it's justified, right?
Layla London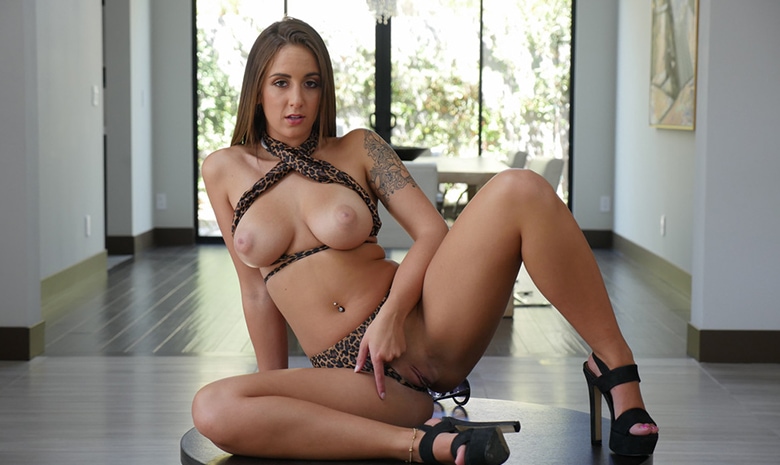 We first saw Layla in 2016, and in such a short space of time she has been featured by every major porn studio and is constantly topping the most popular video categories on both the premium and free tube sites. She's boasting an incredible curvy figure, amazing all natural tits, a pretty face, and a few tattoos, but not too many.
Bailey Brooke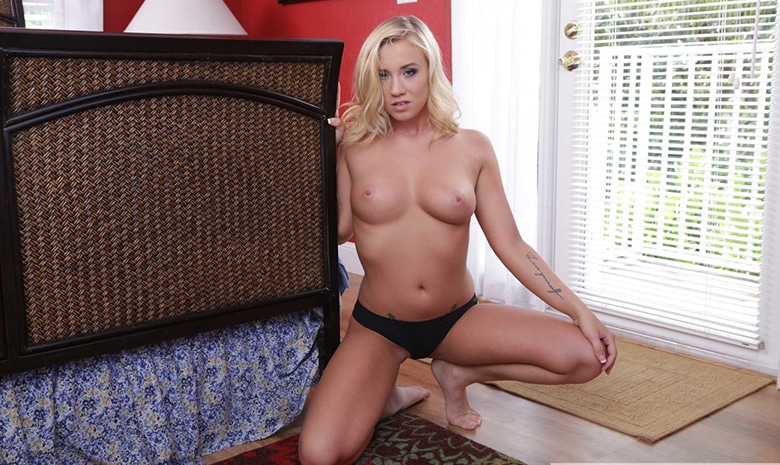 Bailey also entered the porn industry in 2016, but we don't think she's in quite the same league as Layla, but that really depends on whether you prefer blondes or brunettes. Bailey is smoking hot and she will be earning herself a place on our hottest blonde pornstars list when we get around to updating it.
Jai James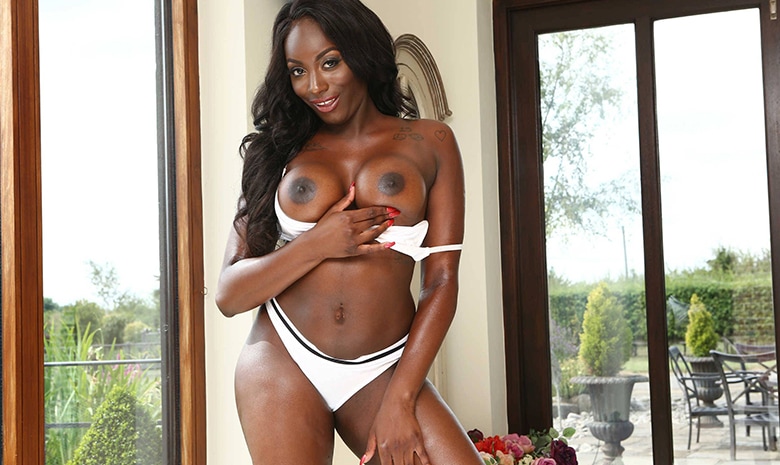 Our list was lacking ebony talent; in fact, the porn scene as a whole was lacking some standout ebony talent – that was until Jai entered the scene in 2017. Since we saw her first scene over at Brazzers we fell in love, and we're really hoping she doesn't take too long to release more. A lot more.
Lena Paul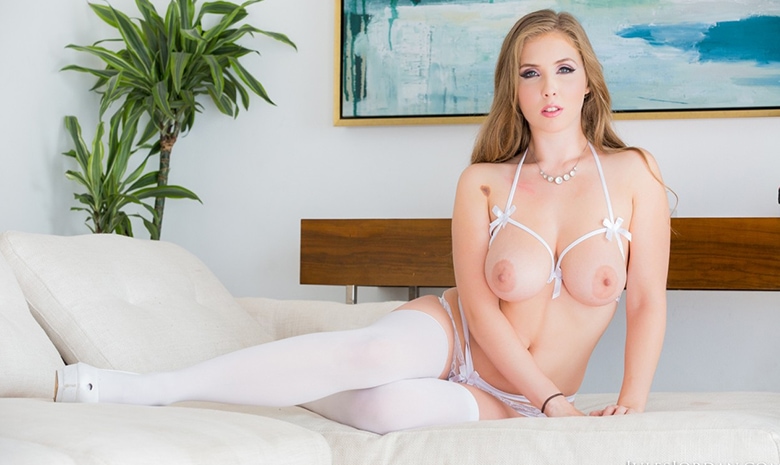 When you look at Lena the first thing you will notice is her massive, all natural tits. As of late, we haven't seen too many new pornstars boasting natural tits quite as big as Lena's; instead, we're seeing more fake tits, so this is a very big bonus for this popular newcomer and we can't wait to see more of her.
Rachel Starr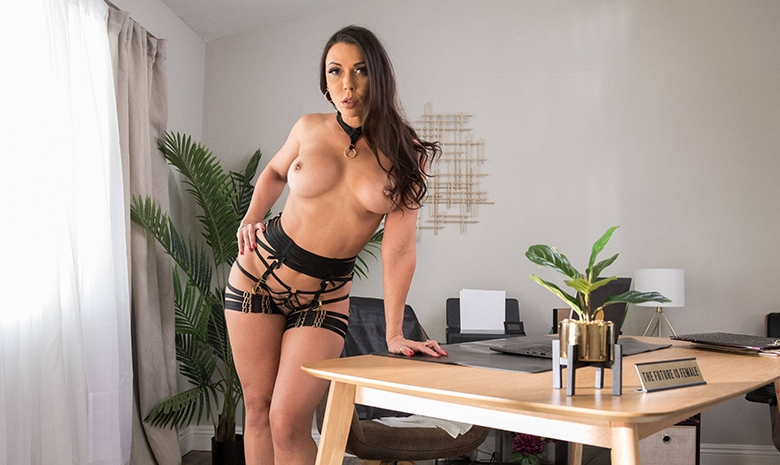 We've always been massive fans of Rachel's, however, we originally decided not to add her to the list because I guess we had seen too much of her and had got a little bored, if that makes sense? However, her latest scenes have reignited our love for this beauty and she finally has the place on this list that she deserves.
Osa Lovely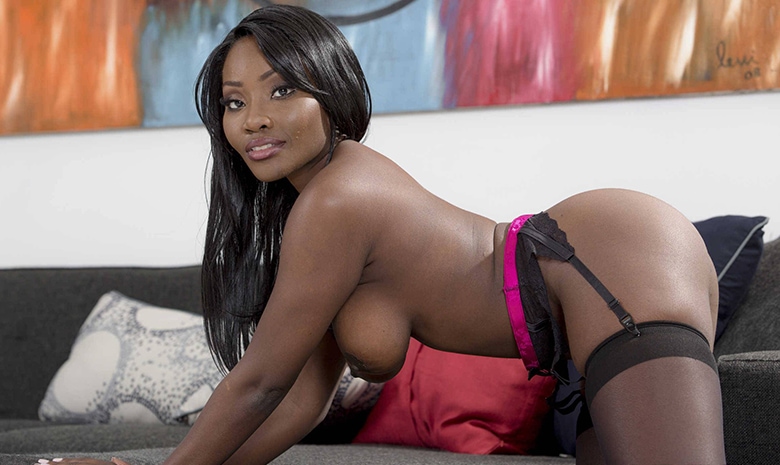 We had several comments from our fans that said this list contains too many white girls, and they're right. This list was put together not only by our personal preferences but also by the most popular pornstars on the biggest porn sites on the internet. The majority of people seem to prefer white girls which led to our list consisting predominately of white pornstars, however, we've taken your comments on board and have found Osa Lovely – she's not a new black pornstar, she's been around for a while but took a break and now she's back with bigger tits and a more glamorous look. We think Osa can go far in the industry, potentially even knocking Diamond Jackson off the hottest ebony milf pornstar spot. Let us know what you think of this addition in the comments and just for clarification the reason white girls are probably more popular in porn is most likely only because there's more of them that's why when we see a hot black pornstar we get all excited.
Ariana Marie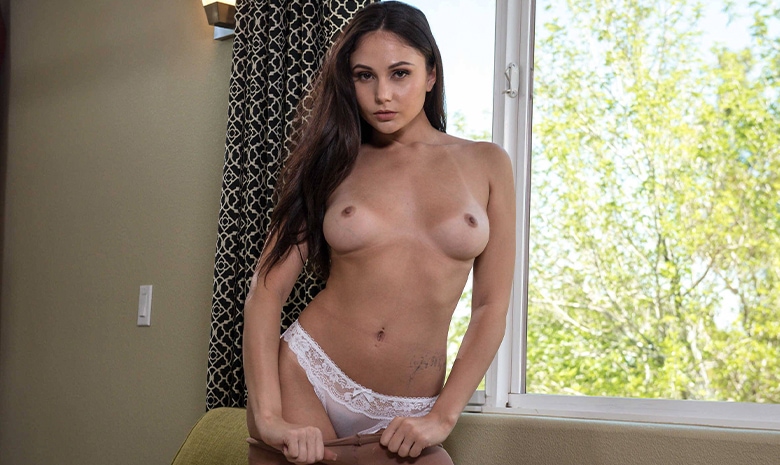 She's our pornstar of the month for January, and she's deserved to be on this list for a while now, we've just been too busy to update it. Ariana is one of the most beautiful girls in porn right now, and she's more active now than she has ever been (especially on Twistys), so here she is.
Elsa Jean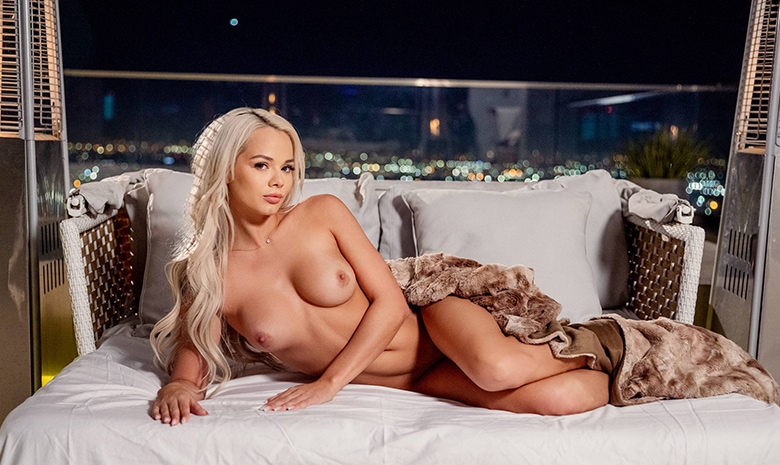 We wanted to add some more natural girls to this list as we were aware that the list was dominated with girls with fake tits. So, what better addition to make than Elsa Jean (and Uma Jolie below). Elsa has strikingly blonde hair which is the first thing you'll notice, perky small tits, and a fantastic figure. There's not much to not like about her really unless, of course, you're a big tit fan.
Uma Jolie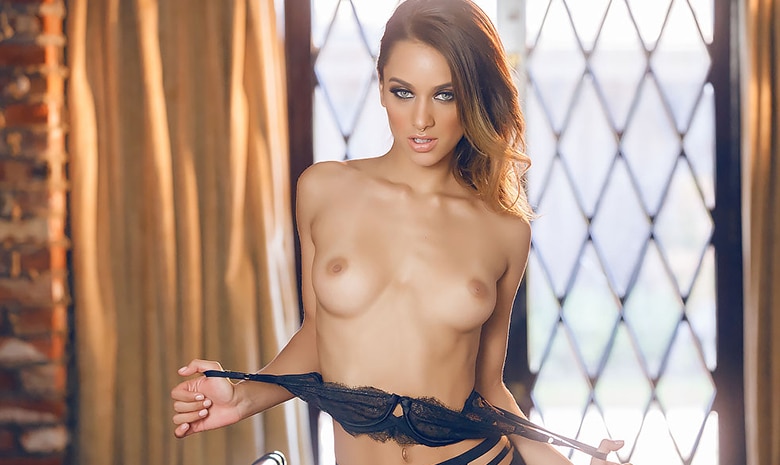 Uma has been around for quite a while, however, she used to look pretty different. No, she hasn't had any plastic surgery (she's all natural), but she has got a tan and changed her hair colour, and honestly, she looks like a completely different woman (for the better). Even her solo scenes are hot and we're not usually big fans of them (we find them a bit boring) – seriously, you should check them out.
August Ames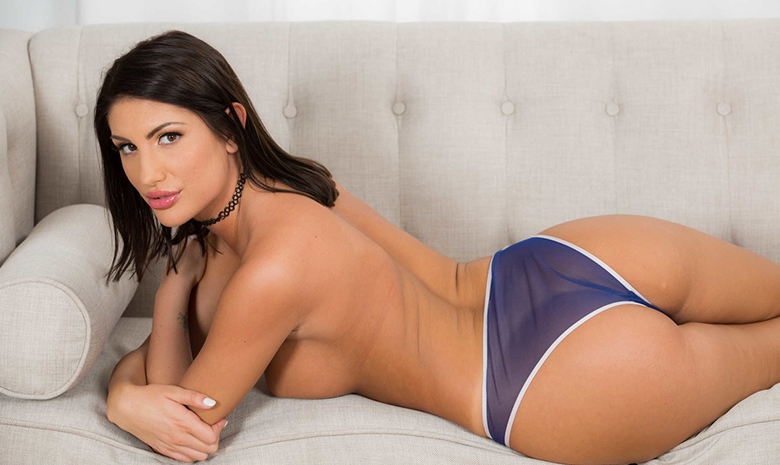 August was first featured on our pornstars with the best natural tits list, but since then she has featured in some incredible scenes and has earned herself a place on this list. Tragically, August Ames passed away at just 23 – she will be sorely missed.
I'm sure we're saying this for all porn lovers out there when we say "August, we love you, and we always will – Rest in Peace beautiful".
Kagney Linn Karter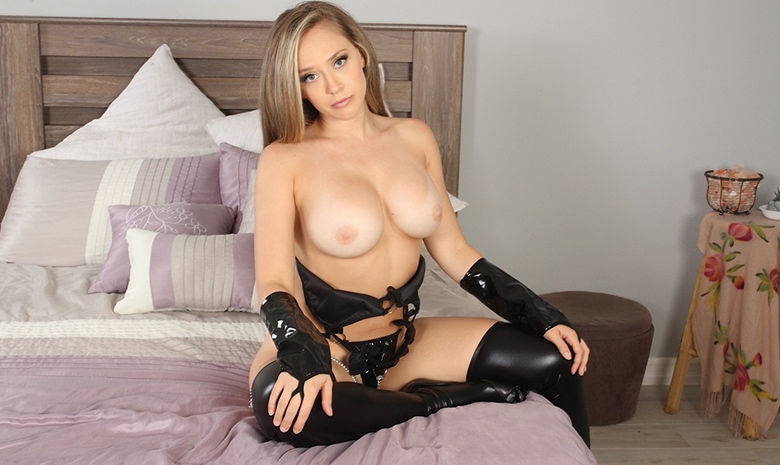 Ah, the busty blonde that you have no doubt seen before. Awesome tits, blonde hair, and a pretty face – the classic porn girl look. She's been in the porn industry for 6 years now and with over 300 videos in the bag, she is well and truly a pornstar veteran.
Mia Malkova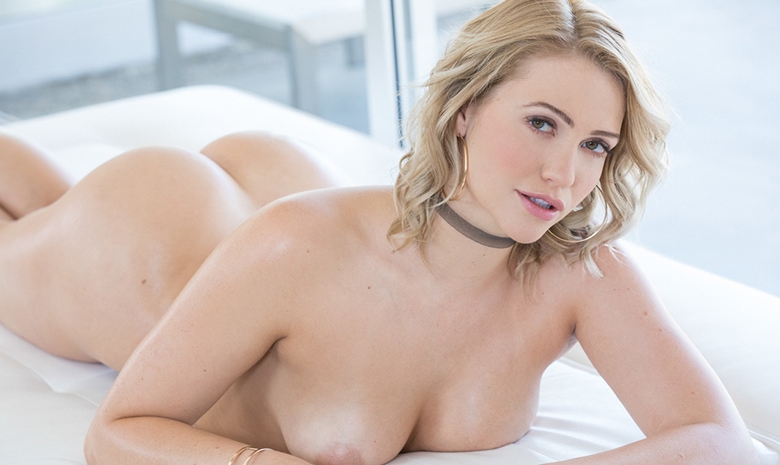 The American, 'bubble butt', blonde, 26-year old has only been in the industry a few years but has already managed to pick up 5 awards, and she has been nominated for several more. Her tits are on the smallish side, however, that is well made up for with her awesome ass and a cute 'school girl' face.
Madison Ivy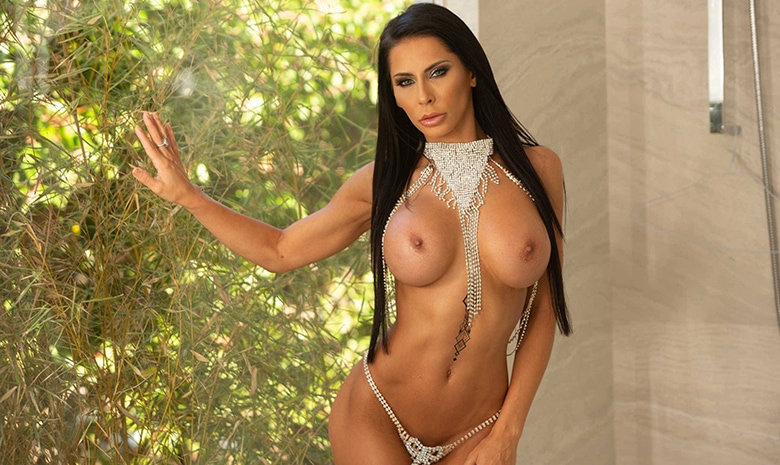 Madison has been one of the most-watched pornstars for a long time now. She has a perfect body—no, wait, that's an understatement—she has the best god damn body we have ever seen. She's well-tanned, with big tits, a dirty face, and some of the best videos around. Madison Ivy was removed from the top 10 pornstars list due to her retirement from porn due to a back injury, however, she has recently returned to porn and if she keeps releasing videos she will be added back to the top pornstars list.
Dani Daniels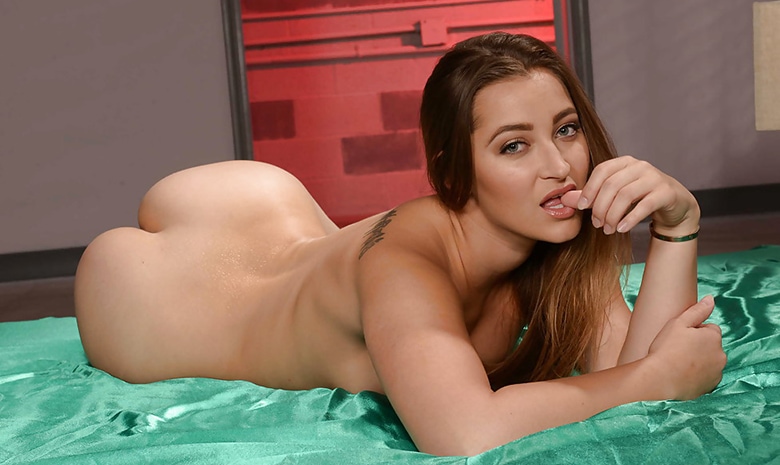 Dani is relatively new to the porn industry, and she's since become one of our favourites. She has a fantastic body, handful-sized tits and a dirty mind. Her face kind of looks a bit tom-boyish, a bit like the hot chick from Fast and Furious (Letty AKA Michelle Rodriguez), which we like a lot. She was named one of the hottest pornstars of the year when she first debuted, however, she seems to have retired from porn which has lead to her being demoted from the top 10 list.
Skyla Novea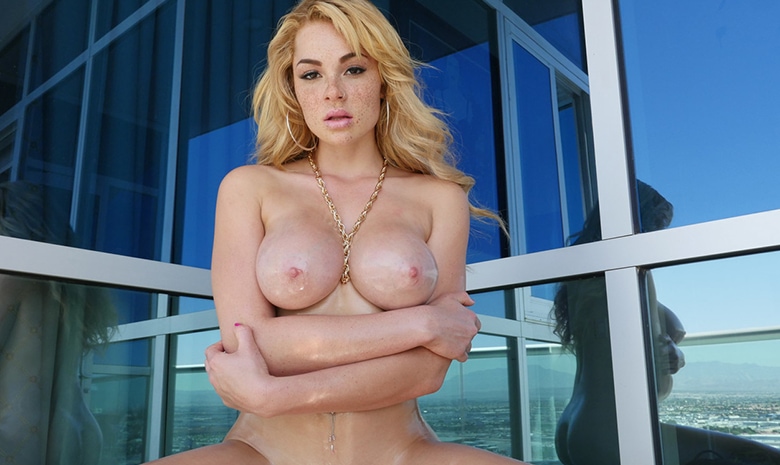 Although Skyla has been active since around 2013 when she appeared over at Reality Kings as well as a few nude model sites, she only turned mainstream this year, appearing at most of the top networks including Naughty America, Brazzers, and Reality Kings. She's got to be one of the hottest redheads ever to have graced our screens – she's got a fantastic figure, a pretty face, and a great set of tits. We're looking forward to seeing a lot more of Skyla.
Anissa Kate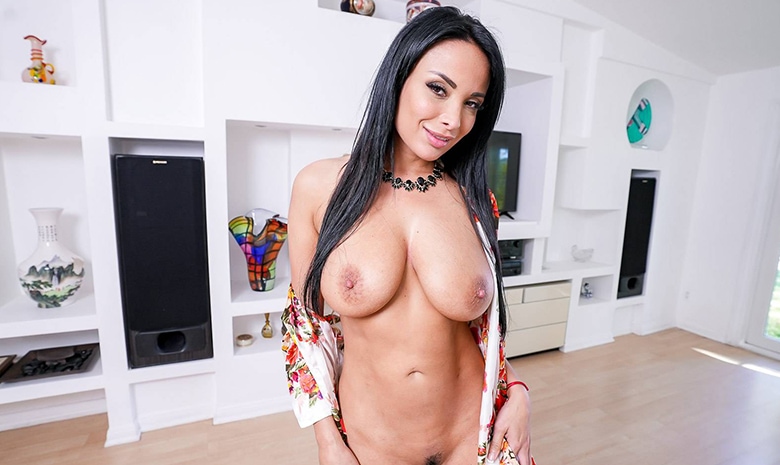 The 27-year-old French-born beauty has some of the best natural tits in the industry, and thanks to her Arab bloodline she has an awesome natural tan skin colour. She's been a porn actress for just 3 years but has already starred in over 100 adult films, which means there is always a new video to watch!
Mia Khalifa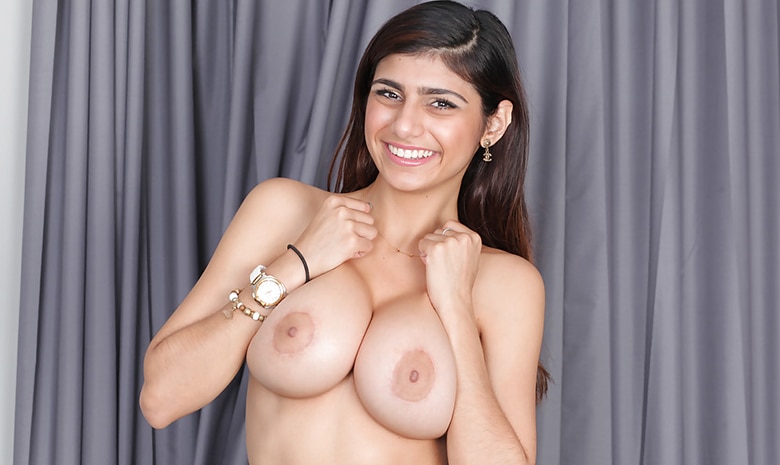 We're in love with this girl, but who isn't? She's got celebrities after her, sports stars after her, and the whole of the porn community after her. She's got one of the best bodies we have ever seen in porn and a cute face, which only adds to the attraction. She seems innocent from the outside, but she most definitely isn't.
Brett Rossi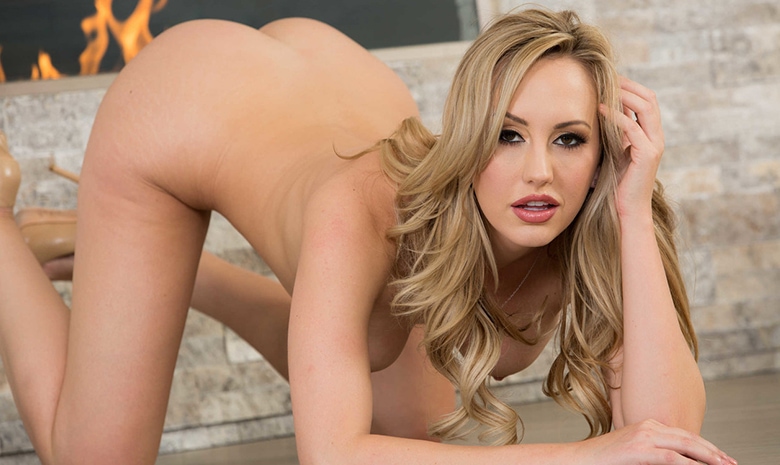 We can remember when Brett didn't perform in hardcore scenes when she was a simple softcore kind of girl, but now she's had a taste of hardcore action she can't seem to get enough. She's always been a beautiful lady, but we've been hesitant to add her to many of our lists due to her lack of hardcore content, but now that's changed we feel like she should take her rightful place on our site.
Rikki Six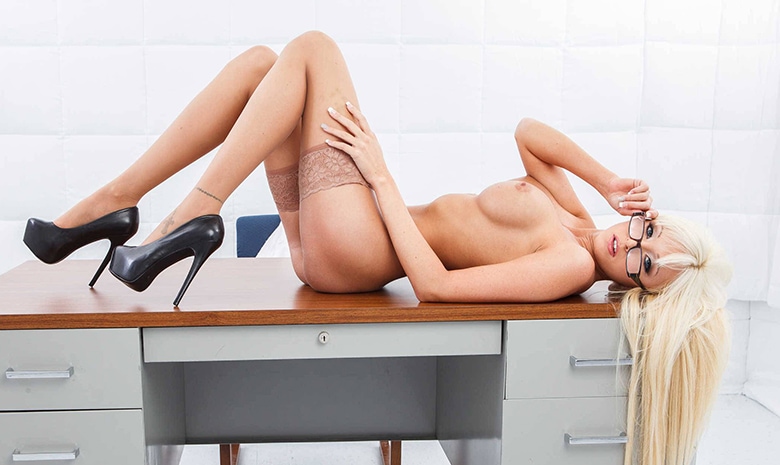 Rikki Six—as you may have noticed while browsing this site—is one of our favourite pornstars right now. We love blondes here at IFL Porn, and we love them even more when they have a body to die for, and Rikki Six has just that, big tits and all.
Jayden Jaymes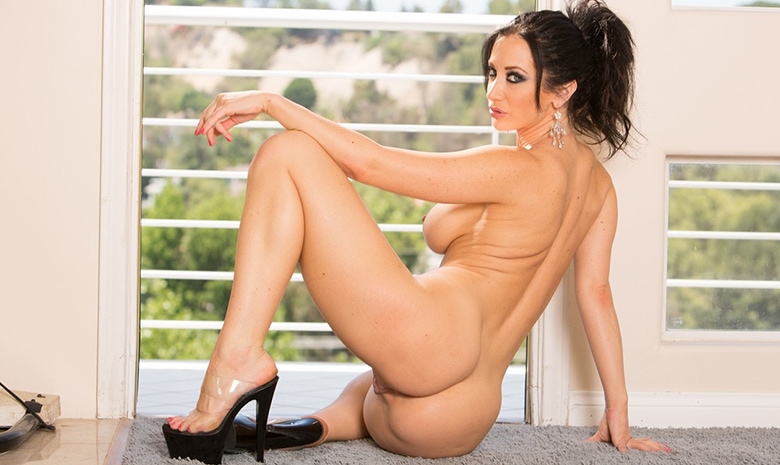 Jayden is the veteran of this list, being involved in the porn industry for a massive 11 years and appearing in 320+ movies (only slightly more than Kagney). Surprisingly, however, she has only won 3 awards despite being nominated for 22 – I guess that shows how good the competition is in this day and age!
Christy Mack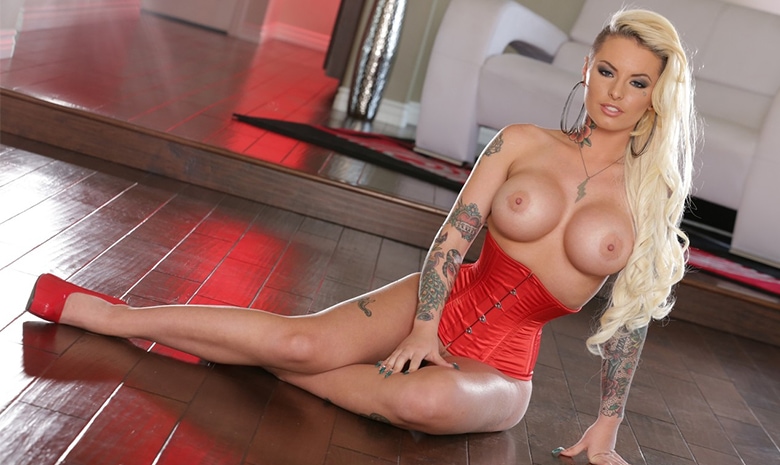 We love inked babes here at IFL Porn and Christy Mack is no exception, we love her half-shaved hair, beautiful face, nice tits, and her perfect ass, and she's performed in some well set-up videos – there's not a lot to complain about when it comes to Christy Mack!
Unfortunately, since Christy Mack no longer performs in porn (at the moment anyway) we had to remove her from the top 10.
Anjelica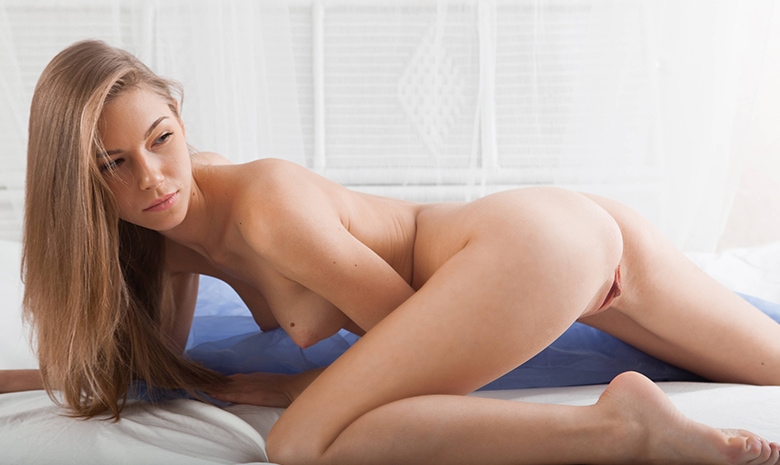 The sexy Russian teen, Anjelica, has proven to be hugely popular online as of late – there's something about her that makes you keep wanting more. Her tits are on the small side, but that's made up for with her petite frame and beautiful face. All of her scenes have a strange aura about them; she plays innocent, but in reality she's a naughty girl, especially in the bedroom.
So, there we have it, our top 10 pornstars of 2018. Do you think someone else should be on this list or at least get a mention? If so, let us know in the comments and we will take a look at your nomination and, if we agree, we will get her added.
Top Pornstars FAQ
We get asked the same questions all the time, so we've added FAQs to the bottom of each of our lists to answer the most common ones. As always, if you think we've missed someone off the list the best way to potentially get them added is by dropping a comment in the comment section at the bottom of each post.
Where is XYZ?
Look guys, we get this a lot. Why isn't XXX on the list... The reason is either the majority don't agree with you, we don't agree with you or quite simply we just haven't heard of her (believe it or not we don't know every pornstar to have ever existed). We also get a lot of requests for pornstars to be added that have been retired for years, we know it's tough to know who's active and who's not especially if you're only watch on free tube sites but if they have been inactive for too long they won't be added to the top 10. If you do genuinely think someone should be added, and you're fairly confident that she's active let us know in the comments - we read them all and will check every suggestion and add them if we deem them worthy.
How do we choose the top 10?
Choosing a top ten is very difficult, and we understand that there will be plenty of people that don't agree with our choices, however, hopefully there's some girls you like included on the list somewhere even if it's not within the top 10 anymore. There's no strict rules we follow for choosing the best, we just choose the girls we like and have been popular with other porn lovers like ourselves. We also generally only include girls that are still active in porn.
I don't agree with the list what can I do?
The best thing to do is give us suggestions, and remember they must be active in the porn scene still (and no, just because they have videos on Pornhub it doesn't mean they are active). The best way to let us know is either by using the comment form below or by contacting us using the form here.
There's too many white girls on the list...
We get this comment a lot, and no, we are not judgmental or racist in anyway. In fact some of our favorite pornstars are ebony, these include Sarah Banks and the one and only milf Diamond Jackson. The reason there's less of these beauties (and Asian girls, and we fucking love them) is because there's quite simply less of them in the industry, and on top of that much to our disappointment they generally don't stay in the porn scene as long, we have no idea why, it's just the way it is.