This List Was Last Updated on Sep 20, 2017.
This list is being continuously updated as new pornstars enter the scene, as with all of our lists we only include the hottest new pornstars, we don't list all new pornstars so expect some girls to be missing, however, if you think we've missed a hot new pornstar that deserves to be on this list then please do let us know in the comments and we will be sure to get her added.
New Pornstars – 2017
So far 2017 has been a great year for porn, we've welcomed some truly beautiful pornstars into the scene and so far all of the have been pretty active so they're not just one hit wonders like the majority of new pornstars. Take a look at who we think are the hottest porn newcomers so far this year:
Tegan James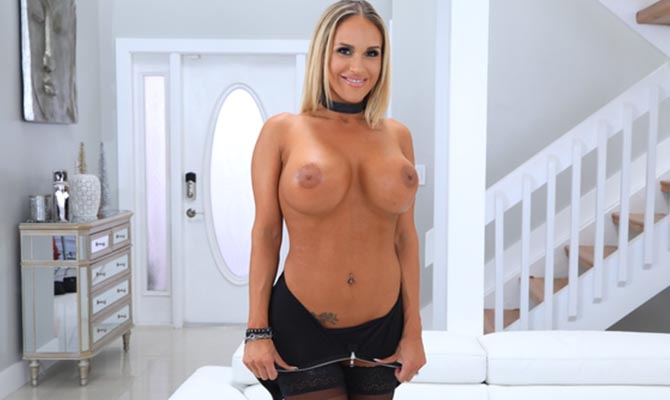 Tegan is probably the hottest pornstar to enter the scene in the last few years in the 'Milf' category. We're big fans of hers during her first few months in the industry she made it as our pornstar of the week and also made it onto our milf pornstars list. She hasn't quite managed to make it onto our top pornstar's list but if she carries on the way she is it shouldn't be too long before she earns her place there.
Ivy Lebelle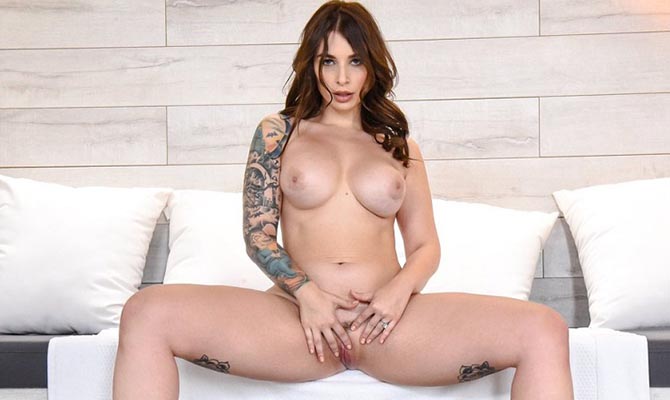 Ivy is a naturally beautiful babe, she's got curves in all the right places, a great pair of fake tits that look real and what makes her even better for us is her ink, we're looking forward to seeing more of Ivy in hopefully the near future.
Nicolette Shea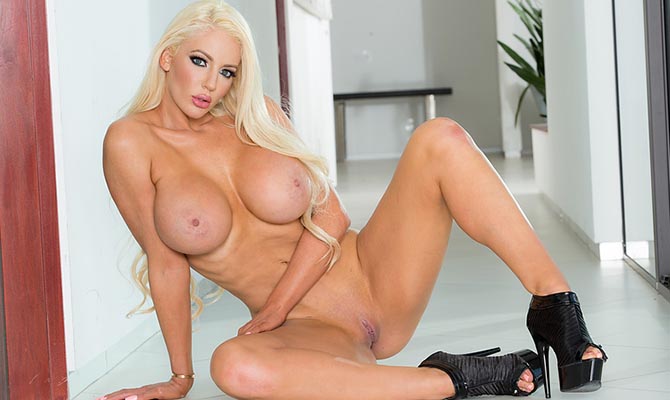 Nicolette is totally fake, she's got massive fake tits, you can tell she's had work on her face (and possibly on her ass too) but that doesn't matter, it's what we expect from a mainstream pornstar and she's all the hotter for it. We've only seen one (hardcore) scene from her so far but hopefully, there's more on the way.
Aaliyah Hadid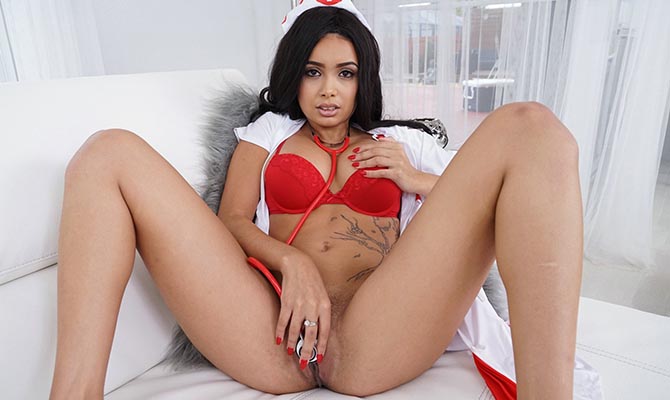 We recently added Aaliyah to our Top Pornstars list and here she is again, entering the scene this year she has taken the porn industry by storm, quickly being snapped up by the big studios and has grown a large fan base in just a few months. She's definitely one to look out for this year.
Honey Gold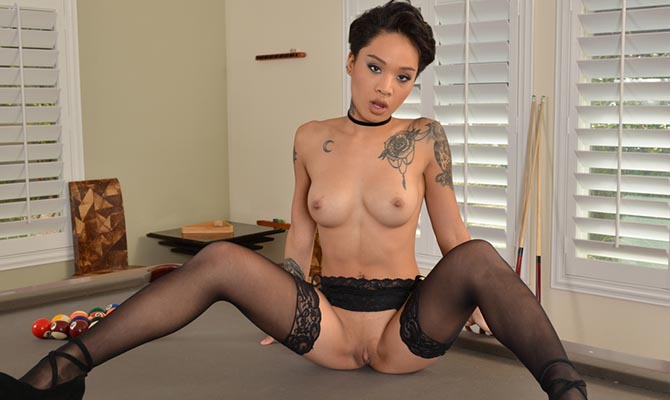 There's a lack of emo girls in porn, and there's a lack of new ebony pornstars entering the scene, but Honey is both emo and ebony, she has similar looks and a similar skin tone to Skin Diamond so if you like her you'll love Honey Gold too. We first saw her over at Burning Angel but she has since done a scene for Naughty America, so fingers crossed more studios will pick her up so we can see more of her.
Kenzie Reeves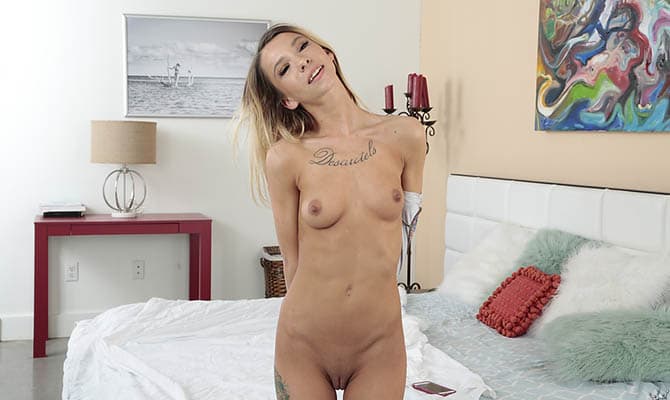 This sweet petite blonde is a welcomed addition to porn, with a slight emo look about her, small but not too small tits, ink and a dirty mind this girl has a lot going for her. She's already been featured at least once by the big studios and looking at the upcoming videos sections there's a lot more on the way.
Brandi Bae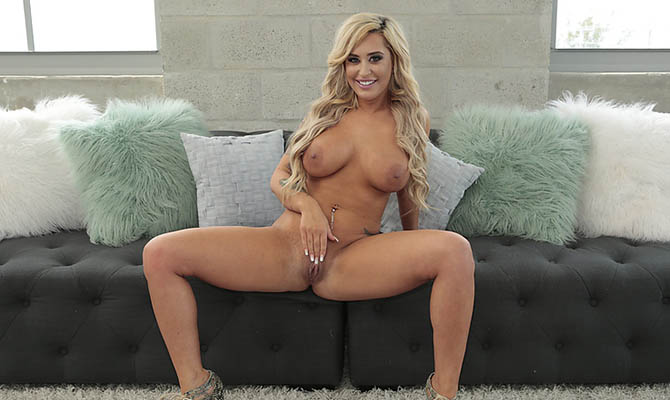 This gorgeous busty blonde bombshell from California is amazing, we've only seen a few scenes from her so far (find them on Reality Kings) but each and every one has been outstanding, especially the lesbian scene she did with Kenzie Reeves. Other then her tits and pretty face, she also has an amazing luscious ass so if you're an ass man or a tit man you should most definitely check her out.
Ella Knox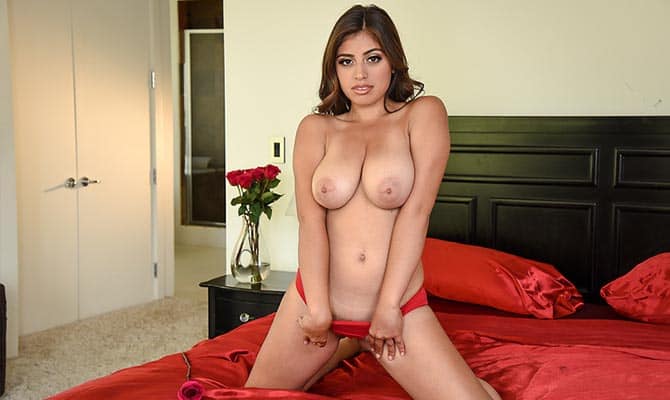 One word describes Ella perfectly, and that is, 'tits'. Her massive all natural tits are a godsend, tits that big on such a small frame should be illegal, surely they hurt her back? Anyway that's not our problem, she has great tits but she's more than that, she's also got a pretty face and a big ass for all you ass lovers out there.
Jai James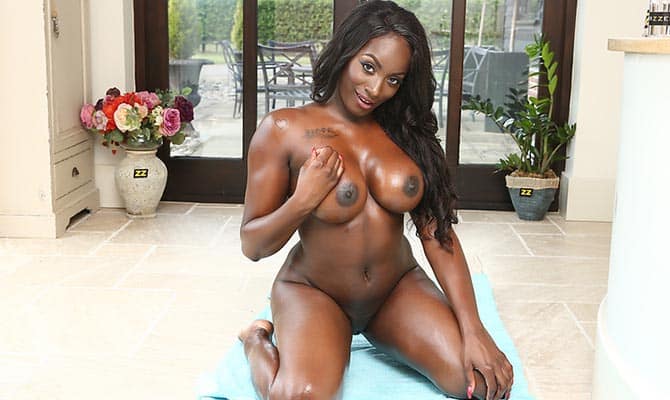 Porn needs more black pornstars that are active in the scene, and we hope Jai is here to fill that gap. She's got the curves, she's got the looks and most importantly after her first two scenes she has our attention (hence her addition to our top pornstars list) and we're really hoping she's here to stay and will release some new content soon.
SEE ALSO: IFL Porn's Top Pornstars
As mentioned previously this list is a work in progress, so please do let us know if you spot any porn newcomers that deserve to be here!