There's a saying in the porn industry that there are only two types of girl in porn, '18' and 'milf', and it's true, and that's why we love the porn industry – though we find it kind of funny when a 30 year old is marketed as a teen but that's a story for another day.
We love milf pornstars, there's just something about them – maybe it's the way their tits slightly hang, maybe it's their experience or maybe it's just the fact that in this day and age mature pornstars are starting to get even hotter and looking younger – whatever it is, check out our favorites:
SEE ALSO: The hottest teen pornstars
Aubrey Black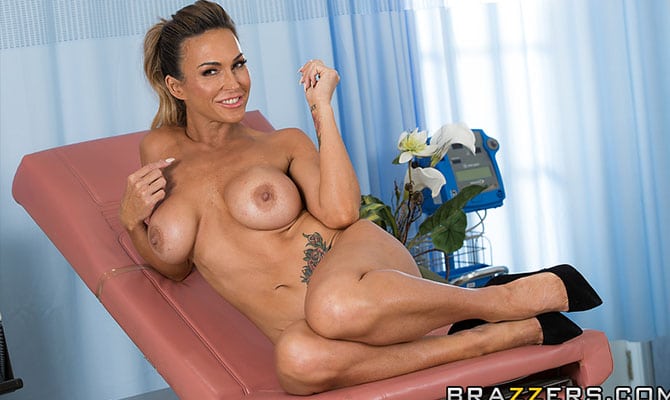 Aubrey is an Australian beauty, she's been fairly well known in Australia for a while as the best escort money can buy but she has recently entered porn which for the rest of the world is fucking awesome. At the age of 43 she has one of the best bodies we have seen on a milf, kind of what you would expect from a fitness model. During her first year in the porn scene she picked up the 'AVN Milf of the Year' award, hopefully we now see a lot more of her.
Ava Addams
Ahh how we love Ava, not only does she have massive tits, she also has a killer body and a face that screams fuck me. One of her favourite scenes from Ava is the lesbian scene she done with Lisa Ann, in fact it's one of the best lesbian scenes we have ever seen – you can watch it here!
Julia Ann
Julia Ann has a classic 'Your friend's hot mum look', she has splendid tits, a good arse and a body you could stare at all day. Julia has some awesome scenes, especially some parody scenes which we love.
Lisa Ann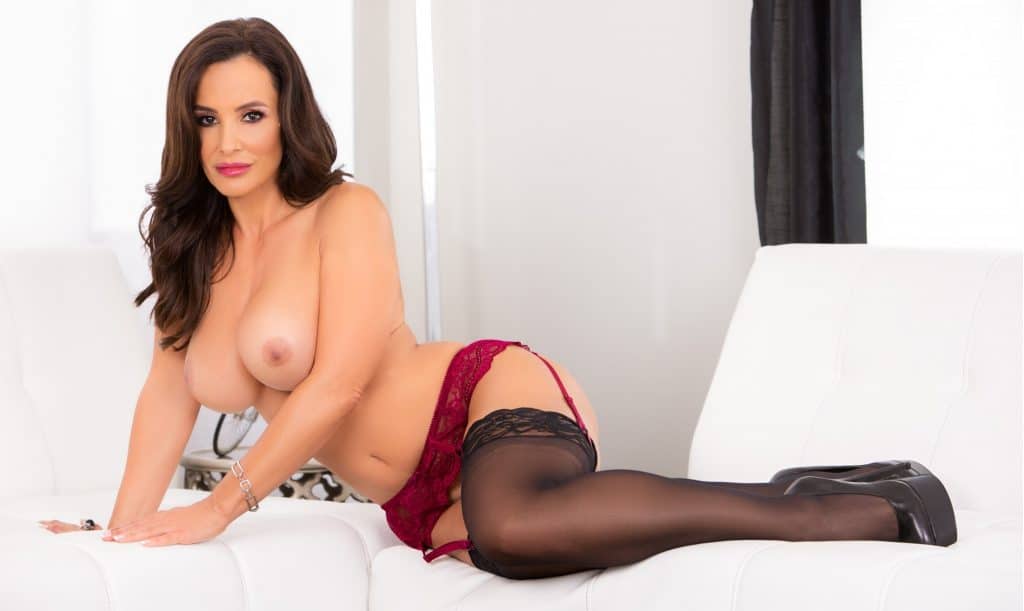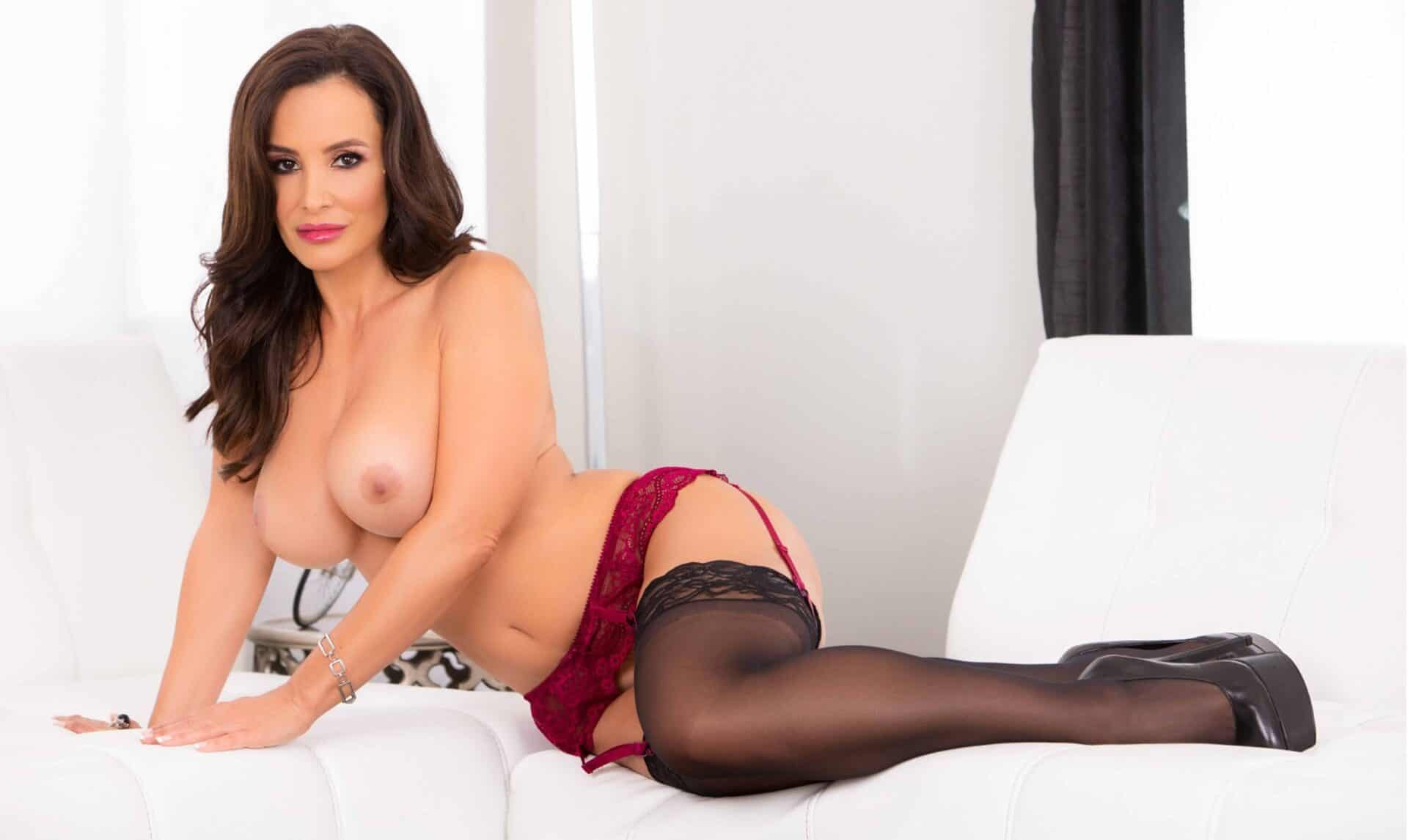 Lisa has now been added back to the list thanks to her triumphant return to porn. Anyone who has ever watched porn must have heard of Lisa Ann. The hot milf with massive tits that sag just a little which looks so sexy it can make any man hard. Lisa is a porn star veteran with over 12 active years in the porn industry. Although she's a pornstar first and foremost she's also got a gaming side (dream girl right) appearing in Grand Theft Auto as the voice of a prostitute, and of course she also made an appearance in Eminem's music video for 'We made you'. You'll notice that since her return she has had some plastic surgery, in our opinion she now looks a lot 'posher' and more of a milf.
Brandi Love
For her age Brandi has a wonderful body, better than a lot of 'teen' (use that word loosely since most 'teen' pornstars are not actually teens) – buy better I mean more in shape, when you watch her getting fucked you'll see what we mean, abs of a goddess.
Reagan Foxx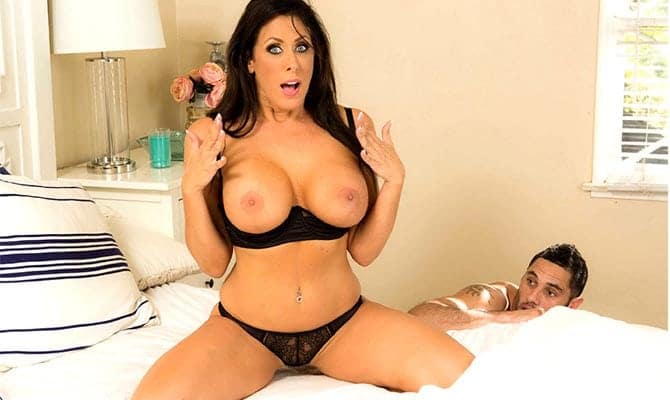 Reagan is a new milf pornstar, she only entered the porn scene in 2016 but she's already become one of porn's hottest milfs, she has a great figure that looks stunning wrapped in sexy lingerie the curves of this women are her main attraction in our eyes, and of course her big tits. We're hoping to see a lot more of Reagan over the next few months.
India Summer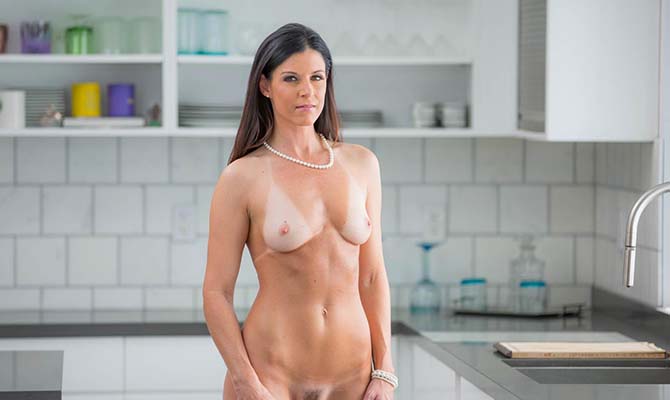 India Summer is one of the most popular milf pornstars, but honestly, we don't see what the obsession is with here – sure she has a pretty face and a toned body, but she has no curves and no tits and that's personally what we look for in milf pornstars. Though, since she has proven to be so popular it would have been wrong not to add her to this list.
Cory Chase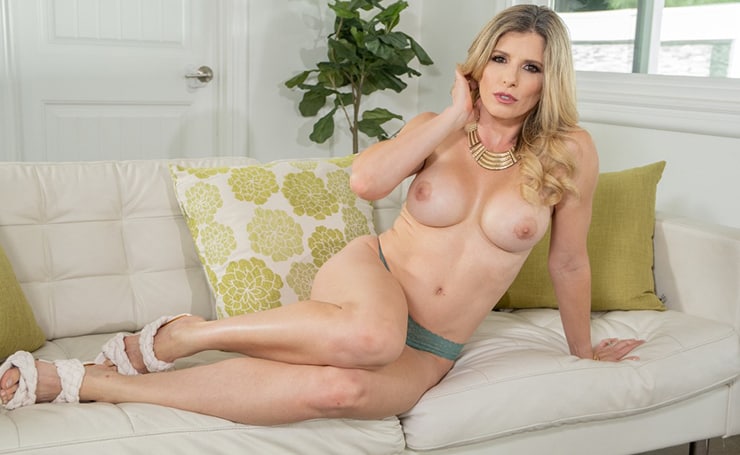 Cory is probably our all time favourite MILF, and by saying that we know we're going to piss some people off but who cares. No other mature pornstar has put in the work Cory has, she has more scenes than all of these fine ladies and so far we haven't watched a bad one. She has an incredible tight body with abs on full show when in the right position, and her tits, although quite obviously fake are sublime. One bonus of her is that if you're too cheap to pay for porn she releases plenty of full length scenes on PornHub for free…
Phoenix Marie
We overlooked Phoenix when initially writing this list as we thought she had retired, however, it looks like we were wrong and she's a legend so deserves a place here. She's blonde, has big tits and a great figure what's not to like. Our only criticism is that she doesn't have any defining features, for example Cory has her body, Alexis has her tits and Shalina has a gorgeous face, that's not to say Phoenix doesn't have any of those things she does but she doesn't excel at any. Does that even make sense?
Alexis Fawx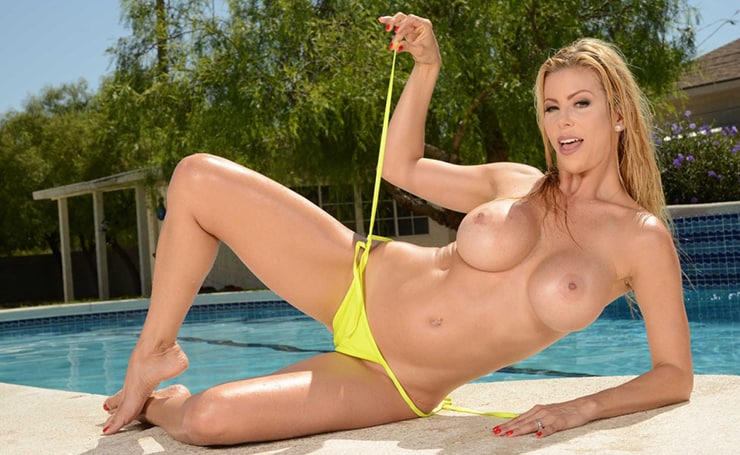 The first time we saw Alexis we saw her tits and ever since then we still see her tits but also her awesome figure and pretty face without a wrinkle in sight which is incredible at 46. Her work rate is on point too, she releases at least one new scene each month and her OnlyFans is great if you can't get enough of her (yes you'll even catch her smoking some weed in the nude…).
Shalina Devine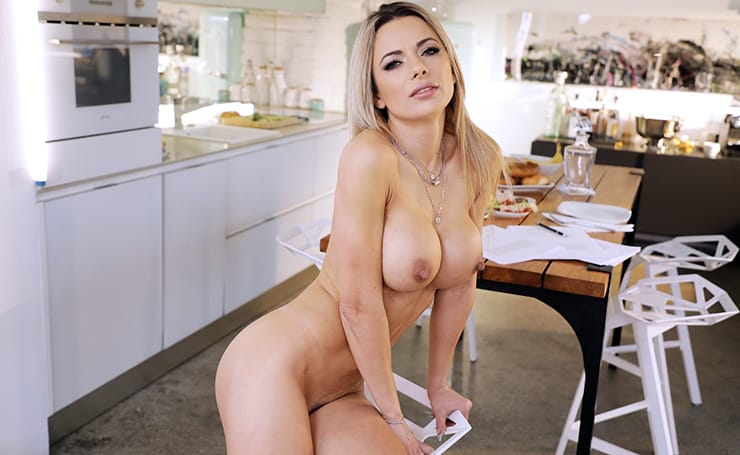 Shalina took a break from porn back in 2015 and returned with an absolute bang in 2020, and what a break it must have been, she looks absolutely incredible (in our opinion much better than before), she looks elegant, posh and hot as hell. She's sporting a light brown / blonde hair style (previously jet black) and hasn't lost her incredible figure or olive tanned skin, if she keeps releasing scenes and doesn't bail on us again she's definitely one to keep an eye on.
Notable Mentions
The ladies below have either been in the top 10 list previously but have been relegated (this could be due to retirement, lack of scenes or hotter milfs entering the industry) OR they were never in the top 10 but we felt like they were hot enough to at least get a mention:
SEE ALSO: Granny / GILF Pornstars
Kendra Lust
Kendra has appeared in over 110 adult movies to date during her short porn career which only began in 2012, she won the milf pornstar performer of the year award in 2015 and has been nominated for several more. Before porn she was a nurse for 7 years, she's got the brains, the body, the tits and everything else you want in a woman.
Victoria Lobov
She's Russian, has blonde hair, very large and very fake tits, Botox a killer body and she's almost 50. She's the ultimate pin-up girl MILF, for her age she's incredible and yes we know 50 isn't that old but if you compare her to most 50 year olds you see walking down the street she blows them out of the water. Don't get us wrong, she's very fake but we like that, it is porn after all….
Ryan Conner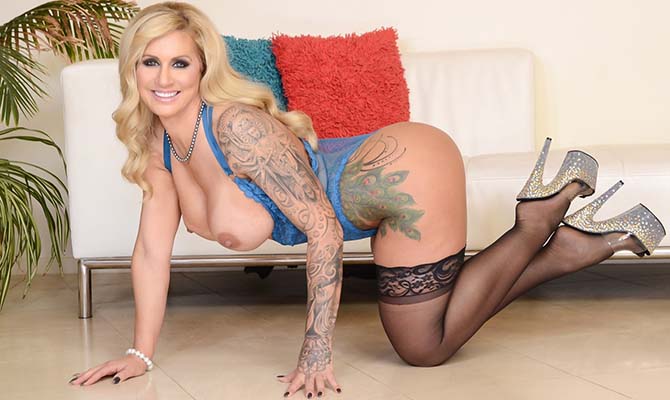 She's bleach blonde with big tits, a big ass, curves, and ink – all of the qualities we like to see in a milf, apart from of course natural tits but it's rare to find a woman that has everything. If you want to see her best scenes you should most definitely head on over to Brazzers.
Tegan James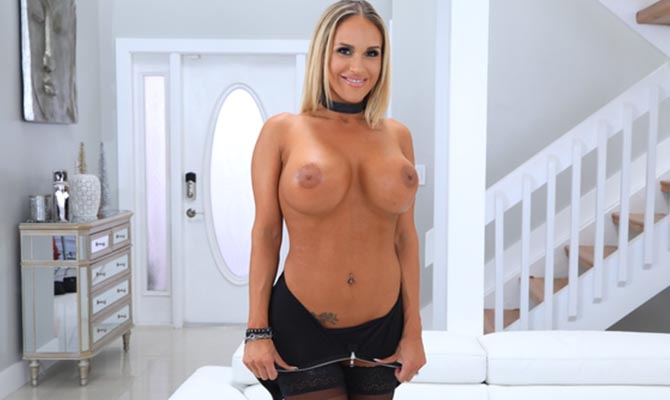 Tegan James only entered the scene this year but she entered with a bang, we fell in love with her after her first scene on Naughty America and have been following her around the internet since. She has been quiet in the past month or so though so hopefully that's just her taking a break and not her leaving the scene so soon.
Destiny Dixon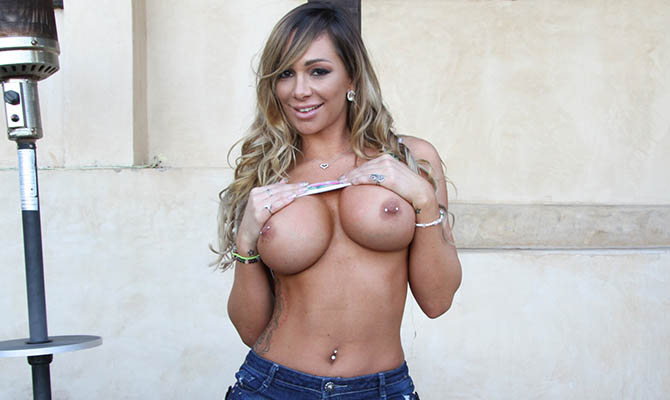 Destiny has taken the milf crown for us since we started getting bored of seeing the usual milfs e.g. Brandi Love, Lisa Ann and Julia Ann to name a few. Destiny has an epic body, a fantastic pair of tits and a steaming hot face. Her most recent scenes are our favorite, especially when she's sporting blonde highlights.
Jayden Jaymes
She's got a body of a goddess, some of the best fake tits in the industry and has been around since 2006 so there's no shortage of videos to watch. We're big fans of her tattoos and did we mention how great her body is?
Emma Starr
This blonde milf is one of the veterans on this list, the first time we saw a video of this fine specimen we couldn't get over how much we like her tits, unfortunately though Emma Starr is no longer making new videos (she stopped in 2008). However, there's plenty of content out there featuring her!
Tanya Tate
The British milf veteran Tanya has appeared in well over 200 adult movies, she won three porn awards within her first year of performing in 2010, they include 'milf of the year', 'best sex scene' and 'milf performer of the year'. She has gone on to win at least one more each year since then so that just shows you how much the porn community love her. This isn't the first time we've featured her on IFL Porn, she was listed on our British pornstars list a while back.
Jessica Drake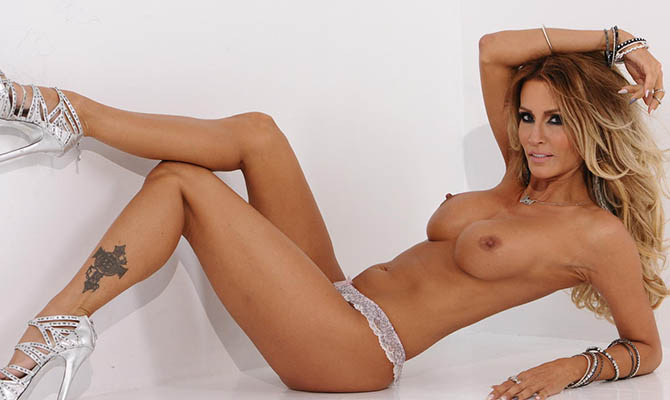 Jessica is the queen of porn over at Wicked Pictures, that's actually the only place you will find her videos (other than on tube sites) since she's been contracted by them since the beginning of her porn career. She is probably the hottest 'blonde' milf ever to have performed in porn.
Wifey
Wifey isn't as well-known as other pornstars, the main reason being is that she works for herself and isn't signed up to a studio – however, she is a fine specimen, massive 34F natural tits and blonde hair – if you are into your milfs you should definitely check her out.
Monique Alexander
Monique has a body as tight as a teen, in fact we're sure she could pass as a teen in the porn industry – at the age of 32 she really is look great. She's got everything going for her, a cute face, a well-toned body, perfect ass and of course a nice (fake) rack. We removed Monique from the top ten because we feel she isn't quite at milf age yet – she is however still on our pornstars with the best fake tits list.
Diamond Foxxx
We love diamond, she has the classic ex cheerleader look that we all know and love in the porn industry. She made over 180 videos so far, which isn't that many since there are pornstars almost half her age (41) with double the amount of videos and she's only won one award which we find hard to believe. To be fair to her though, she entered the porn industry later in her life at the age of 31 which in the porn industry means she was already a milf.
Priya Rai
Priya, the Asian milf with tits as big as your head, sure they're fake but they fit her well. We've spent countless hours watching her videos and she doesn't disappoint.
Jewels Jade
Jewels, the hot milf that works out. We love a girl with abs, and hers do not disappoint; watching a girl that works out getting fucked on the sofa, her abs tightening with every thrust just makes us go wild here at IFL Porn, if you're a fan too you should checkout our athletic pornstars list.
This List Was Last Updated on Sep 21, 2021.