This List Was Last Updated on Feb 11, 2019.
There's nothing hotter than a girl with abs and a little muscle, well actually that's not true because it depends what mood you're in, sometimes you want to see a curvy babe and sometimes you want to see a toned babe but that's not the point here, the point is that athletic girls are sexy. period.
SEE ALSO: Petite Pornstars
So without further ado, take a look at our personal favorite female muscular pornstars below:
Brandi Love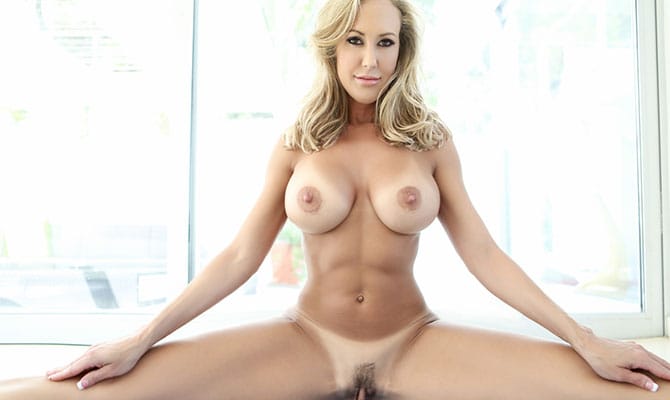 Brandi is one of the most popular milfs of all time, and for good reason – she's sexy with a genuine look of a friends hot mom and has an absolutely incredible body for a 43 year old; even a teen would be jealous of her abs.
Jewels Jade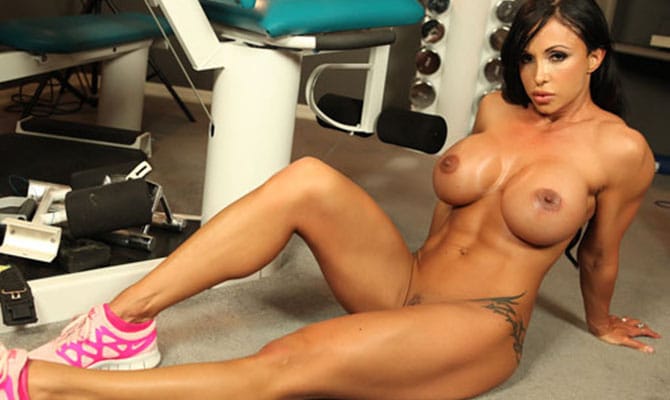 Jewels is probably in our personal favorite on this list, not because she has an awesome body, and not because she is tanned or has big tits but because she has ink and ink mixed with a well toned body is sexy.
Diamond Jackson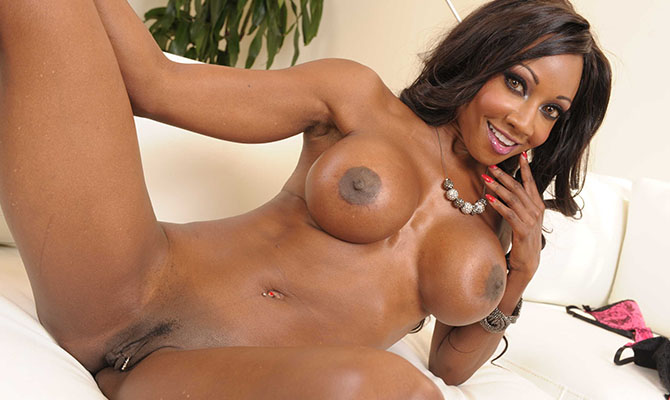 Diamond is without a doubt the hottest ebony milf currently performing in porn, she has a great figure, a great pair of tits and to top it off her voice sounds ultra dominating, you would never say no to this feisty ebony milf.
Amia Miley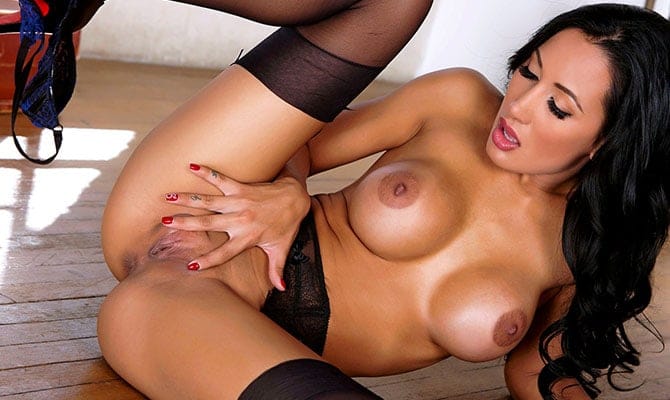 Some preferred Amia before she had her implants, we think it was an improvement on an already near perfect body. Amia really does have everything you would want to see in a woman's appearance, a cute face, great tits, incredible abs and the best arse out of all brunette pornstars.
Sydney Hail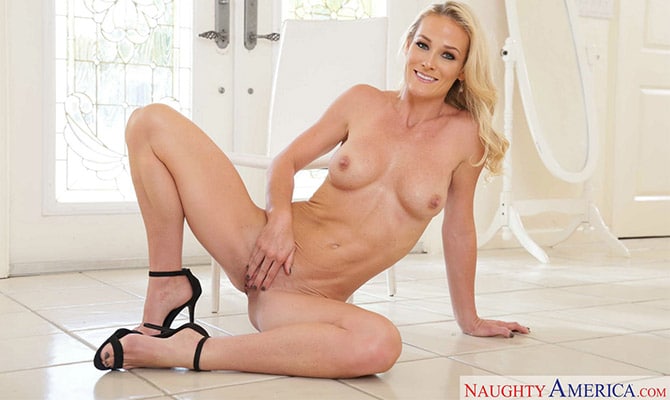 Sydney is fairly new to the porn scene, she entered officially in 2017 and has only released a few studio made scenes, however, each and every one of them have been great. She looks like a regular mom (yes she's in the milf category), but when she takes her clothes off she has a body that's out of this world – abs of steel some might say. Her tits are on the small side but they fit her body perfectly, so if you're into your milfs that work out check out this blonde beauty.
Janet Mason

This list has plenty of milfs, we guess it's because milfs need to take more care over their body and hit the gym more since metabolism slows down with age. Whatever it is, we thank them for it as it blesses us with well toned and extremely sexy milfs – and Janet is no exception, her red hair only makes us more fond of her.
Abigail Mac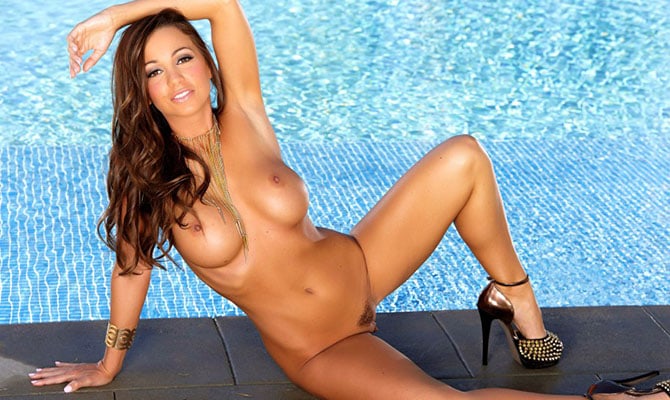 Abigail has only been involved in the porn scene for a few years but already she has released a ton of content all of which has been brilliant. She's got great abs (hence her being included on this list) but she also has a great tan which makes her abs look even sexier.
Ashton Blake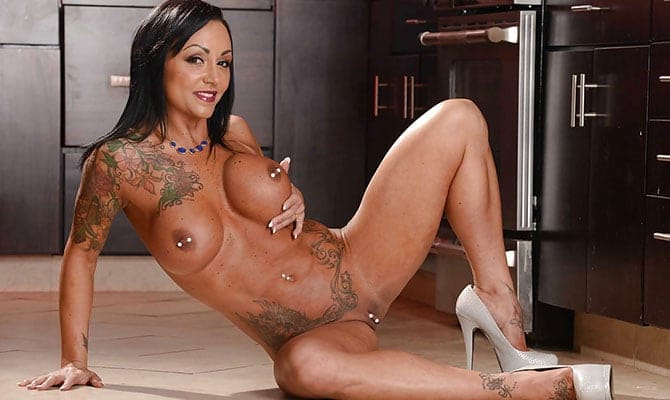 She's got piercings and ink, which already makes her a winner in our books (yes we have a thing for inked pornstars). But other than that she has a great bodybuilder type figure, she's not too muscular though, we think she's just right.
Lexi Luna
Lexi is a beautiful girl, her perfectly crafted 34DDD fake tits are of course her stand out feature but he also had a pretty phat arse for a white girl. we've seen some comments online about her having a large forehead but we say her tits and ass more than make up for that. Some of her best scenes have been taboo scenes where she's playing the step mother, especially her scenes with Cory Chase. Usually we aren't massive fans of taboo porn because on occasion they go a bit too far and some of the stuff that's said and acted is a bit creepy but that's what the mute button is for.
Franceska Jaimes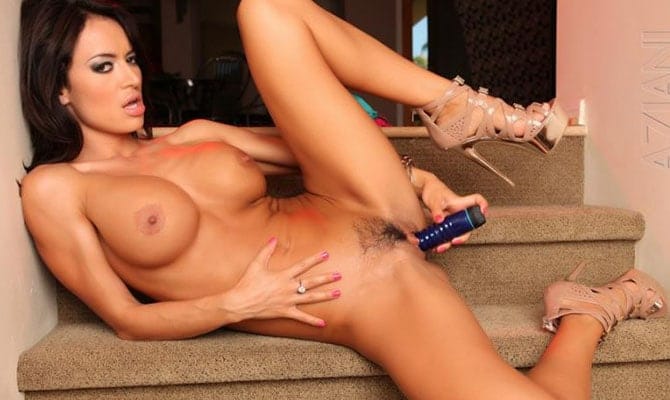 Franceska is one of the hottest latina pornstars around right now, we fell in love with her the first time we watched one of her scenes over at Digital Playground. Since then we have been following her everywhere, from Bang Bros to Brazzers there's nowhere she can hide.
Sandee Westgate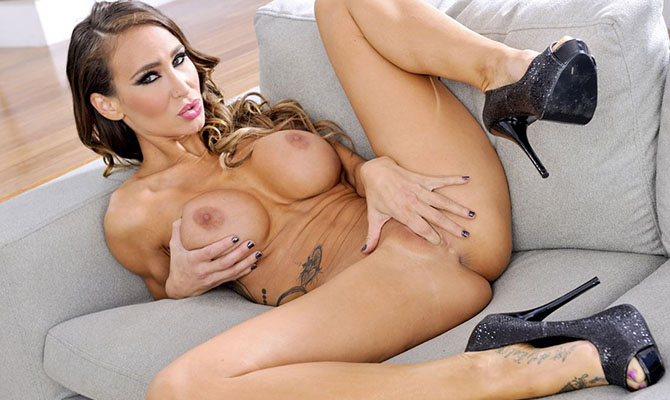 Sandee was our pornstar of the month a while back, and if we had our way she would be our pornstar of the month indefinitely. As you can probably tell, we have a massive obsession with this lady, she has a great figure and that's why she's on this list but there's no denying all of her other assets are perfect too, from her face to ass and tits plus she has ink which only makes us love her more.
Sarah Jessie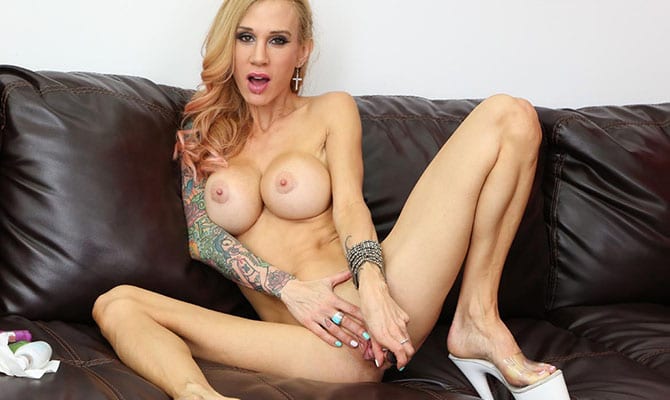 Sarah first made an appearance on our inked pornstars list, and here she is again but this time we are praising her for her athletic body, and what a body it is – sometimes we feel Sarah doesn't get the recognition she deserves, but don't worry, we love you Sarah.
SEE ALSO: Indian Pornstars
One thing we have noticed after wiring this list is that all of these girls have fake tits, this is not intentional – maybe naturally busty girls always have a slightly curvy figure, that would make sense since tits are basically bags of fat right? Or maybe we have missed someone that should be included and has natural tits?
Let us know in the comments if you think we have missed someone off the list and we will take a look and see if they deserve to be here!
[adinserter name="Block 1″]