America is of course well known for their girls, they've created some of the hottest celebrities and pornstars on the planet but generally anyone not living in the US of A and who is naive enough to think mainstream porn is a fair representation of the female talent the country has to offer, thinks most of the girls from this great country have fake boobs, blonde hair, and an attitude. But these people couldn't be further from the truth – sure there are plenty of blonde girls with big fake boobs in the country and more specifically in porn which you'll see evidence of in this list but there's some all natural and smoking hot brunette babes out there too, and black babes and Asian babes you either just didn't know they were American or haven't seen them before.
Before we get into the list, we just want to reiterate what we say for every list we make… We only try to include pornstars that are currently active and preferably in mainstream porn (i.e. not only on OnlyFans). For this reason, you won't see pornstars such as Mia Malkova on this list even though she's smoking hot.
SEE ALSO: Top 10 Pornstars
Anyway, enough with all the gibberish let's get on with the hottest American pornstars in no particular order:
Abella Danger

With an ass better than most it would be a crime not to add Abella onto this list, in fact her ass means more to most of the world than the empire state building does so let's just put her down as one of America's national treasures. There's nothing else to add here.
Angel Youngs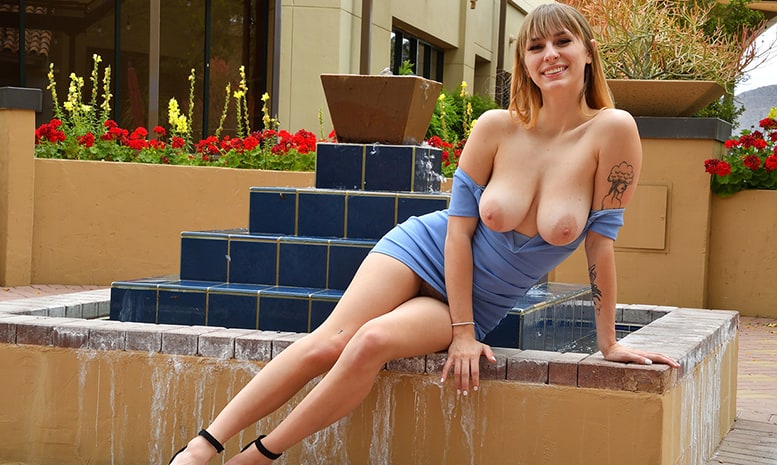 Angel's amazingly large all natural tits and teenage looks made her an instant hit as soon as she entered the scene (which she only did in 2020), this popularity has propelled her to be in the top 20 models on Freeones, an exclusive model for Reality Kings and a hit on OnlyFans. She's got a lot going for her, we just hope she keeps up the work rate as we can't get enough.
Kyler Quinn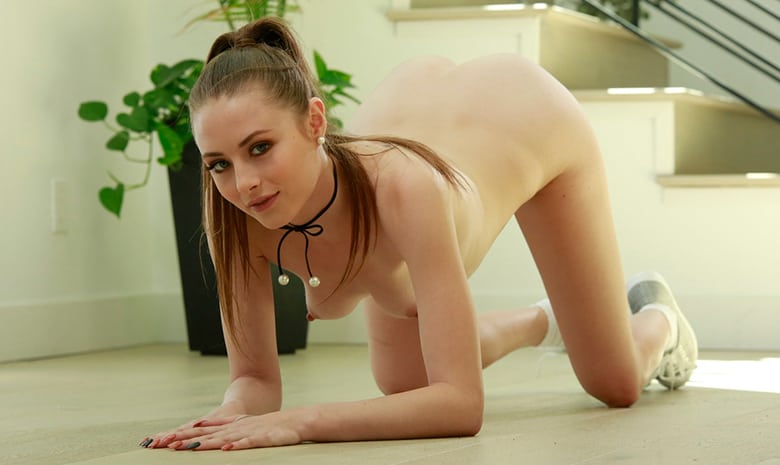 Kyler is probably one of the naughtier girls on this list, she's been in a tonne of scenes and there's just something about her demeanour when you see her in a scene, maybe it's her eyes or something she says but there's just something there tells us she's a dirty slut and that just makes her even hotter. Looks wise she doesn't have big tits, or a big ass, or curves but she doesn't need them because she's a stunner regardless and she'd probably be in our top three on this list if we really had to put these American babes in order.
Riley Reid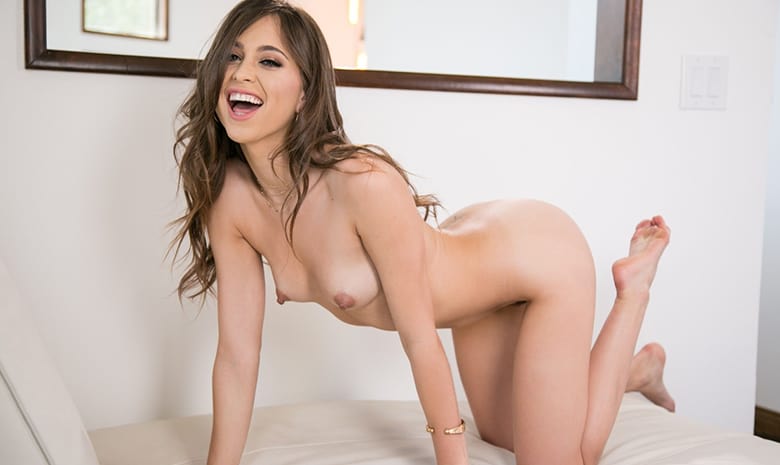 If Riley fits into a list, then she's almost guaranteed to get a spot on it, she doesn't have curves and she has small boobs but she has a cute face and a certain charm about her that keeps you wanting more. She's regarded as one of the queens of porn and is one of the if not the most recognisable faces in porn right now and yes, she was born and raised in the US.
Aidra Fox

Aidra is somewhat of a legend in the porn industry now, she's been in it a long 8 years which is something few other pornstars manage and to this day she's still active, albeit not as active as she once was but she does still shoot scenes for the big studios such as Brazzers. And yes of course we know there are pornstars that have been in the industry longer than her, but it is rare when you consider how many pornstars enter into the industry every year and only ever stay for a short amount of time.
Emily Willis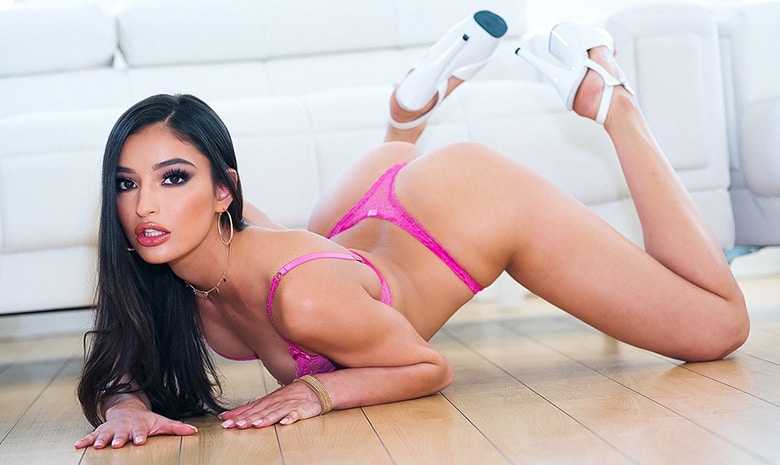 She's regularly seen in the teen category (but isn't an actual teen) because she looks so young and has and teeny tiny body, she's also found in the babe category because that's exactly what she is. We are of course talking about Emily Willis, the brunette babe straight out of Utah. She's been in the industry since 2017 and her work rate in that time has been second to none the number of scenes in her catalogue is crazy, that's probably because she's hugely popular to all the big studios want to make as many scenes with her as they can before she inevitably retires from porn and only focusses on her OnlyFans account (like that isn't porn).
Blake Blossom

Joining the industry as the pandemic happened could have worked in Blake's favour as you know, there were loads of men stuck at home, some alone with nothing to keep them company other than their hand a tub of lube and luckily Blake's beautiful curvy body. Obviously there were other performers that kept us guys company too, (like the other 19 on this list) but nothing's better than seeing a fresh face pop up on the scene especially when they have tits like Blake.
Lulu Chu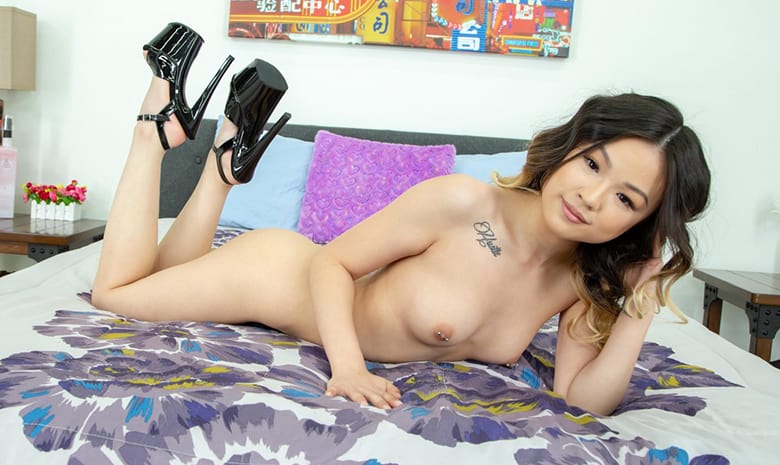 Her name might not sound American, and she might not look American, but she was indeed born in the United States. Obviously, her parents and other relatives aren't from the USA (they are from Wuhan China) but still, that doesn't matter we want to have a more diverse list and what better way than to add one of the hottest American/Asian babes in the porn scene right now.
Kira Noir
She might not have had big tits, but she does have a phat ass and a pretty face which made her one of Americas hottest black pornstars (unless of course you like the more curvy girls than don't worry Victoria Cakes has you covered). You'll notice we said she didn't have big tits in past tense, that's because in her more recent scenes she's unveiled a new pair of boobs (as you can see in the picture above) which, although they look good, just aren't Kira and we miss the flat chested goddess. However, if it makes her happier and more confident, we're all for it.
Indica Monroe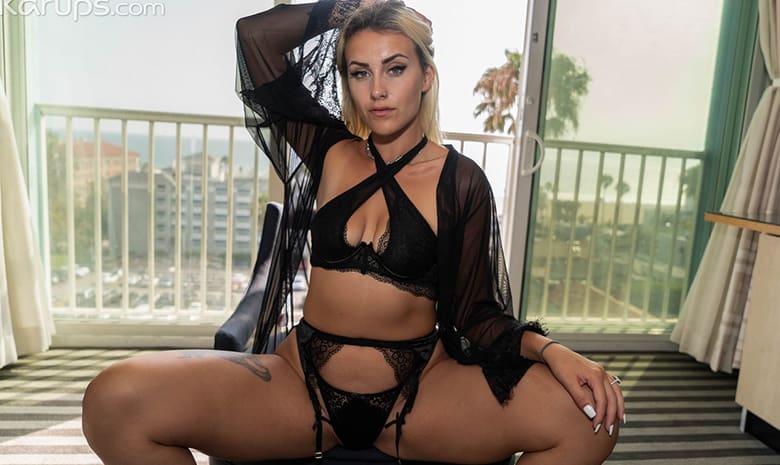 This is probably going to come across as really harsh, but we don't mean for it to… We're not sure why we're so attracted to Indica, she's a little chubby compared to what we usually go for, she's that awkward weight where she's not a BBW (which can be hot), and her boobs are nice but a little saggy compared to what the industry is used to especially for her age. However, there's something about her, maybe it's her face, maybe it's just how normal her body is we don't know. But what we do know is, we want to see more of her because she's stunning on the camera whatever reason.
Maddy May

Maddy is a rocket and when she entered into the scene, she quickly became one of our favourites especially when we saw her wearing glasses for a scene she did with Reality Kings which was absolutely unreal and we highly recommend you go and check it out. She entered the industry a little late compared to a lot of girls (26), but that didn't hold her back and her youthful looks means she can still pull of being placed in the teen category. Maddy is most definitely one to watch over the next year or two as we're hoping to see a lot more scenes with her.
Alex Coal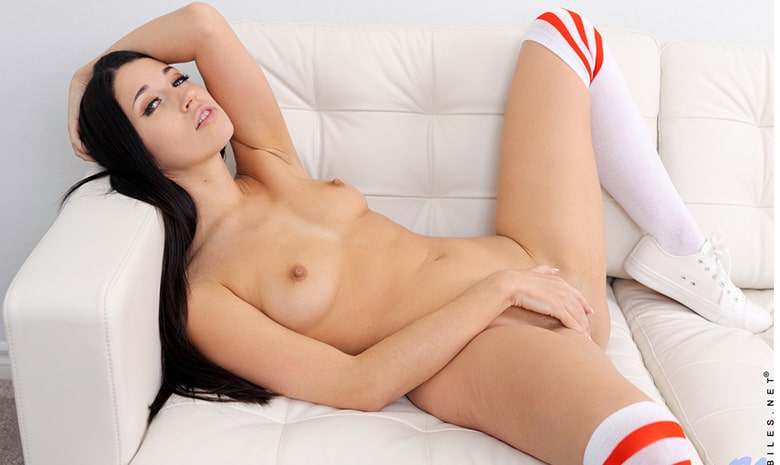 Alex was a bit of a wild card for this list, she's not really known much in the mainstream for example if you asked your friend if they knew her, they probably wouldn't. But she does have a cult following (us included), and she could be bigger than she is if she wanted to be we're sure of it, she just prefers to do her own thing rather than rely on the big studios to give her work (don't get us wrong she has shot scenes for almost every studio imaginable). Alex's best feature is almost certainly her ass which gives Abellas a run for her money, it's absolutely stunning and on top of that she also knows how to play the 'girl next door' extremely well, so well in fact that we're almost certain she did these sort of things in real life before getting into porn.
Bella Rolland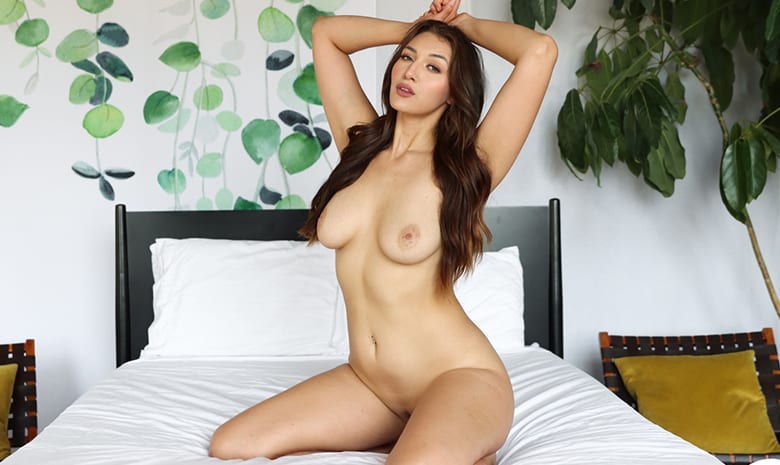 When Bella entered the scene at the age of 24 she was big hit, mostly we think, down to her big ass as it was around the time where big rear ends really started to take off, yes people liked big bums before but over the past few years especially in porn men have been going crazy for them; so have women if the increase in the number of butt implants is anything to go by. Other than an awesome ass she also has a fine figure and legs that never end considering she's not far off 6ft tall.
Kendra Sunderland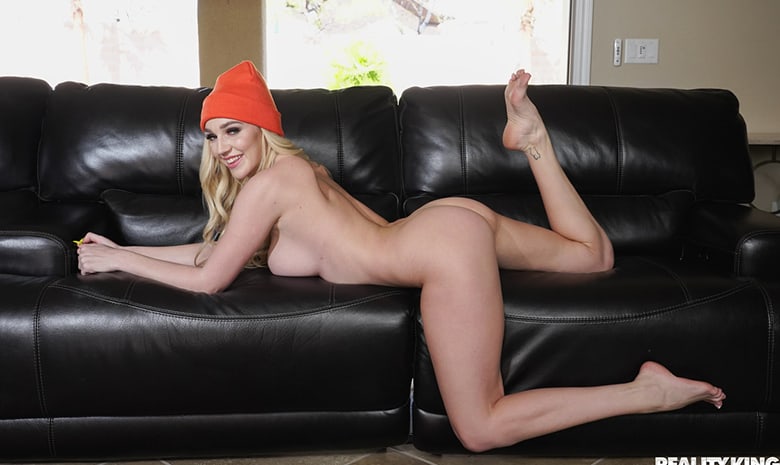 She's blonde and American and that's where the stereotypes ends because Kendra's perfect pair of boobs are in fact 100% natural. As with Riley which we featured earlier in this list, if there's a list Kendra will fit into be it blonde pornstars, busty pornstars, natural pornstars or in this case American she will be featured. Also, she hasn't paid us to say this but she also has her own magazine (find the link on her instagram) which is well worth the money so go and subscribe.
Phoenix Marie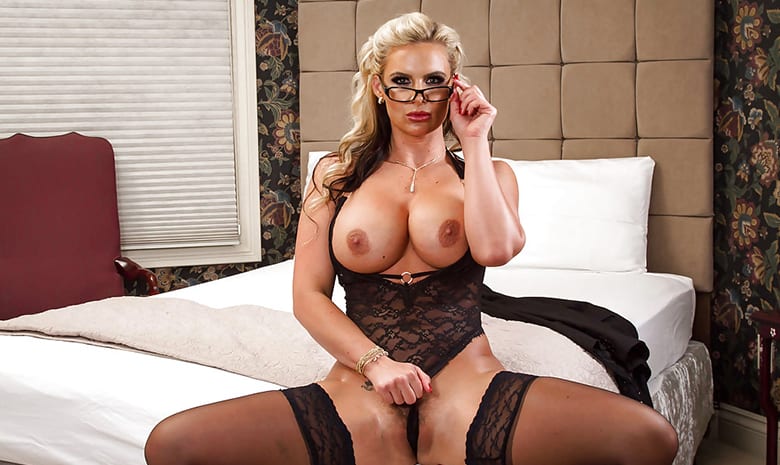 With 15 years of experience under her belt Phoenix is well and truly a legend of the industry, she's an inspiration for a lot of wannabe pornstars and she's still holding her own to this day at the age of 40. Some say she looks better now even than when she first entered the industry at the tender age of 25 and we understand why people say this as her more recent scenes for Brazzers have been impeccable.
Rachel Starr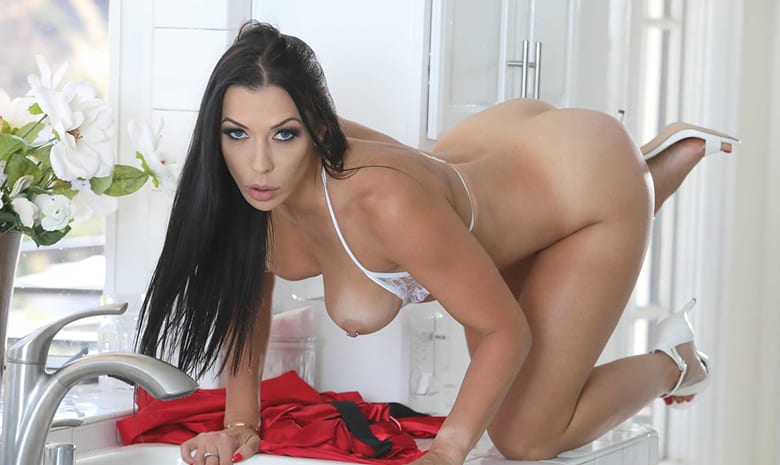 Another legend, Rachel entered around the same time as Phoenix did and as with Phoenix she's still going strong releases scenes fairly regularly (albeit not as much as she once did) and most of them are great. Once thing that really impresses us with Rachel is her body, she's only 38 (at the time of writing) but she has the body of a 25-year-old, it's still tight, it's still perfect it's still Rachel and while we're speaking our minds unlike Phoenix where we're on the fence at to whether she looks better now or when she was younger, Rachel most definitely looks better now.
Chanel Preston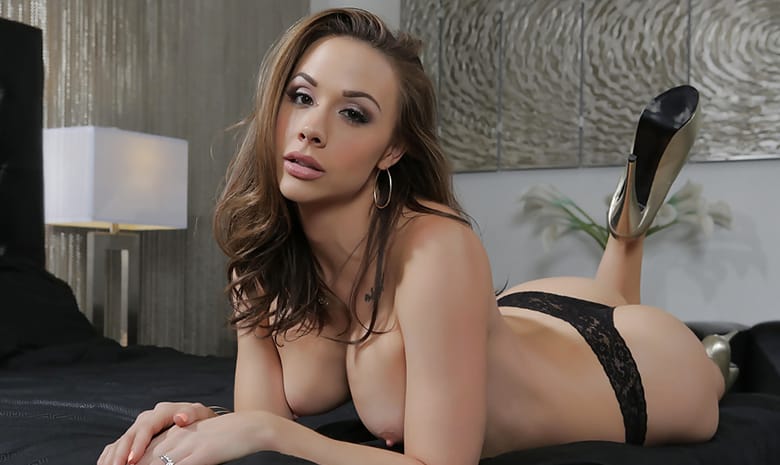 She hasn't quite been in the industry as the two previous girls but I think us porn lovers can agree that Chanel is somewhat of a legend, if you were to ask 10 people to name 10 pornstars her name would probably be one of the 10 they can remember. She's still looking as hot as ever (she is a bit curvier now) and she's still putting out outrageously hot scenes for us all to enjoy so hopefully she still has a fair few years left in the tank especially as she's only 36.
Victoria Cakes

If curvy black girls with a bit of ink are your thing than you'd have already heard of Victoria Cakes, even if they're not your thing you've probably already heard of her. We're going to be a bit controversial with this next comment so please bear with us, we're not actually big fans of her stupidly large ass, we love her body, her face, her curves and her tits but her ass we could live without (in the words of Snoop Dog). And yes, we know she's known for her massive ass, and we do love a big butt; her's is just a bit too big for our liking so we prefer watching her in missionary or reverse cowgirl.
April Olsen

April is a teen but not really a teen if you know what we mean…. And she's a stunning one with an incredible figure, sexy tattoos, boobs that are a handful and a perfect phat ass that she's quite clearly very proud of as she keeps on shoving it in our faces, not like we're complaining, we love it… Give us more.
Tiffany Watson

It feels like Tiffany has been around for as long as we can remember but we're seriously are showing our age now as she only entered the scene in 2015 (which is still a long time in porn years) at the age of 19. Anyway, that's enough about age, Tiffany is a blonde babe and looks typically American minus the fake tits because hers are all natural, obviously she used to be a cheerleader and of course she was into football players and yes she's a slut, if you're looking for a true American pornstar look no further.
Sofi Ryan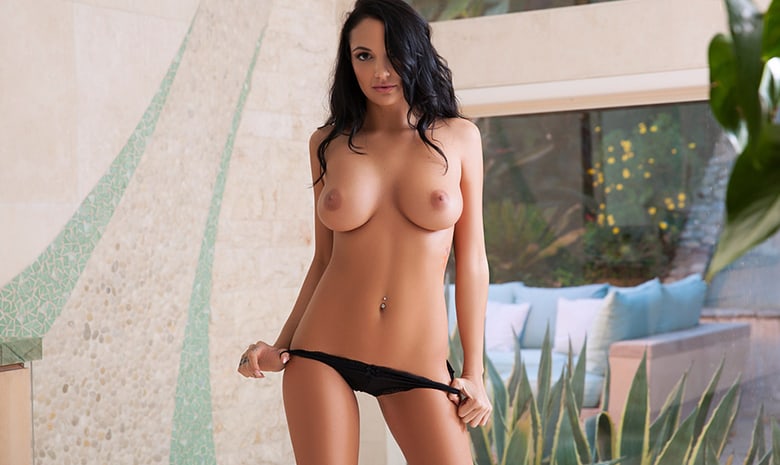 Sofi started her career as a nude model where she was loved by many, and then the day come when she finally wanted to debut in hardcore porn and from then on her fan base grew massively and continues to grow today. She's an all-natural all-American brunette babe with an absolutely fantastic pair of all natural tits (unfortunately they're not pierced), a great ass and an incredible figure, we can't wait to see more.
Gabbie Carter
We've recently added Gabbie onto our overall top pornstars list so it wouldn't be right not to add her here too. She's one of the top pornstars in the world right now and she can put that largely down to her absolutely massive all natural tits coupled with her cute face and curvy figure. She's certainly got a long career ahead of her if she wants it, we just hope some rich guy doesn't come and sweep her off her feet, though, with the way her OnlyFans is going we don't think she really needs a rich guy anyway…
Ivy Lebelle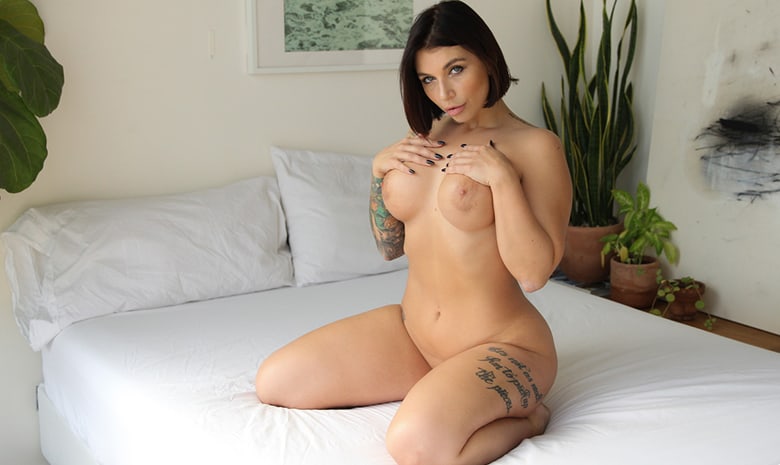 If curvy girls (not chubby, thicc some would say) with tattoos are your thing than you're in luck because Ivy has you covered. This 34 yr old stunner straight out of LA has been in the business for about 5 years (at time of writing 2022) and sits firmly in the alt scene rather than the standard mainstream porn which is proven by her great work for Burning Angel, though she does of course still have content on the more mainstream sites such as Brazzers – we just prefer her work at Burning Angel. As well as her impressive catalogue of content she also has an AVN award to her name for the best three-way scene which she performed in alongside Maitland Ward, speaking of which…
Maitland Ward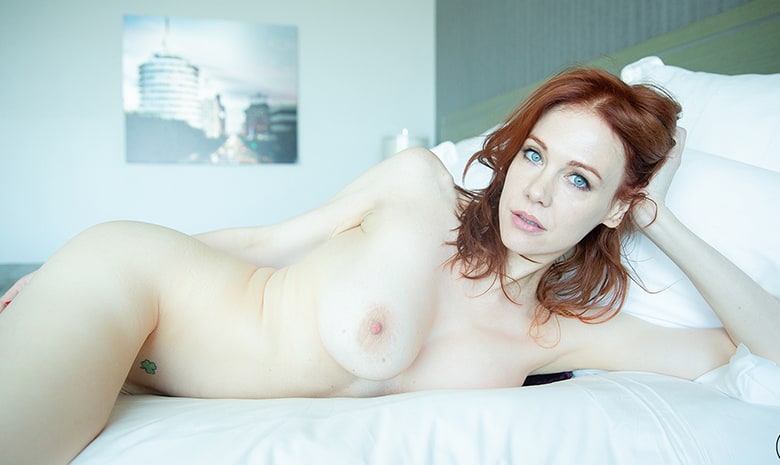 Although she's 45 (at time of writing) she's still a babe and well worth checking out, you might have even heard of her before as she had a fairly long stint as an actress appearing in films such as White Chicks. But thanks to the one and only Kayden Kross she made the transition to porn where she now appears in films such as VR Bangers and Mistress Maitland which in our opinion are way better than any of her fully clothes movies she did. She's got a beautiful figure, a pretty face, red hair and loves to appear in the more Taboo stuff which suits us nicely, we can't wait to see some more of her and nor can many other people especially considering she's got 5 AVN awards down he knickers.
Nicolette Shea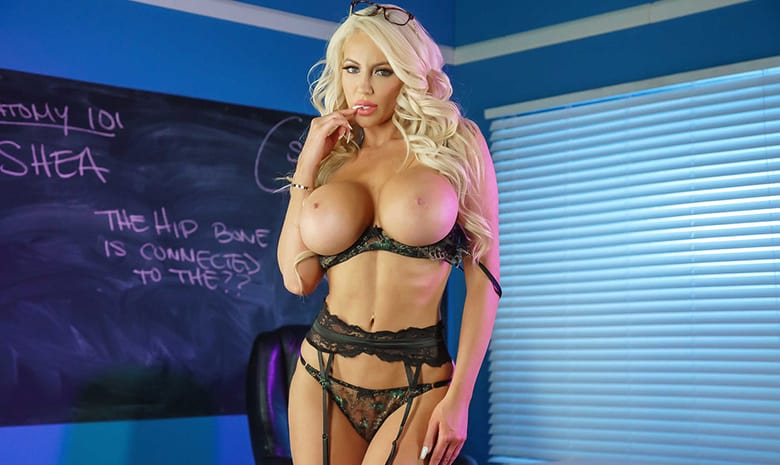 Blonde hair, pretty face, slim waist and big fake tits, that's our description of Nicolette and we think she'd welcome that description with open arms (or preferably legs…). She's a babe, a typical pin up girl and while we're on this list a typical American (or as the world perceives American pornstars even if that isn't really the case as this list shows). We haven't seen too much new content from her recently so we're really hoping she hasn't retired (we haven't heard anything officially from Brazzers since she's a contract girl), and if not, we hope to see more of her soon.
Autumn Falls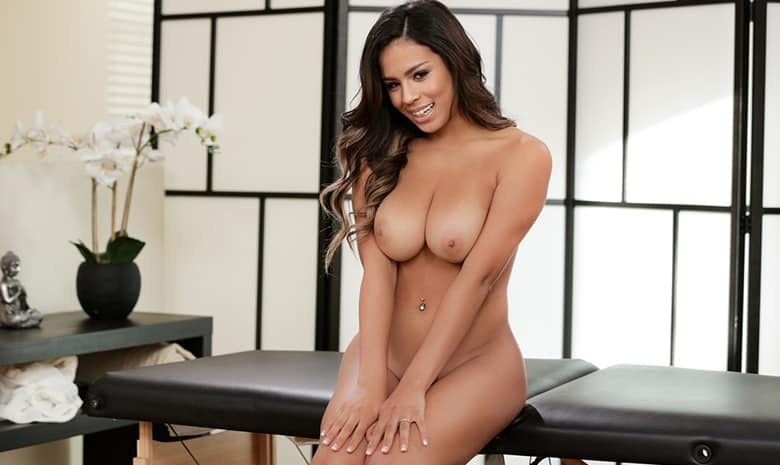 Autumn has been arguably either THE or one of the hottest black pornstars to do it over the past 5 years, especially considering she's also naturally busty. The girl that probably gives her the closest run for her money is the one and only Cassidy Banks, but she hasn't put out half as much content as Autumn has and in our humble opinion Autumn has a better figure, a prettier face (especially the eyes), and a more alluring demeanour but Cassidy has slightly bigger tits though so who's the real winner?
Karma RX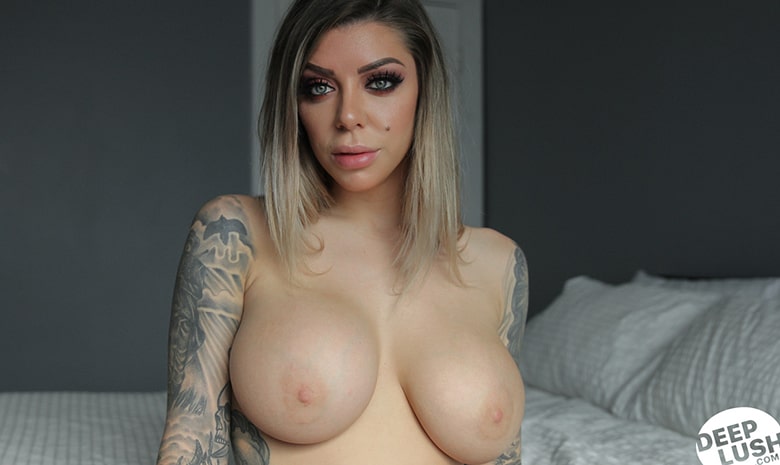 Karma RX, also known as Karma Palmer (not so much online anymore) is one of the hottest girls if not the hottest girl on our pornstars with tattoos list, she's also been on other lists of ours including this one (obviously) and there's no doubt we'll be featuring again in future, unless she retires, and if that happens than we might too.
SEE ALSO: British Pornstars
So, there we have it, the hottest American pornstars. Have we missed your favourite off the list? If so let us know in the comments and if she's hot enough we'll be sure to get her added, but remember, we only add active or at least recently active pornstars.