We're fans of all pornstars here at IFL no matter their skin colour, we love black pornstars, Asian pornstars, white pornstars and very white pornstars and that's where this list comes into play, there's something great about pale pornstars, they're just so god damn sexy and that's coming from people who love ebony girls which are obviously the total opposite (maybe we just have an obsession with women and will take whatever we can get)…
Anyway, let's get on with the list – here's the best pale pornstars right now:
SEE ALSO: Best Pornstars (right now)
Evelyn Claire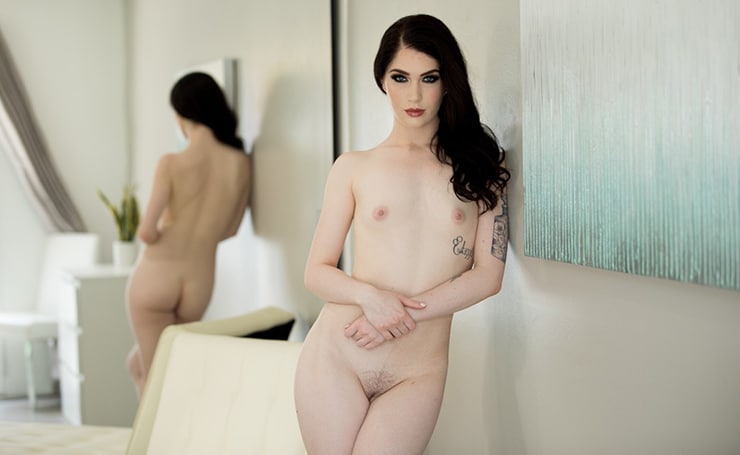 Evelyn is a stunner, sure she doesn't have big tits or even medium tits in fact she's flat chested but that doesn't detract from her natural beauty, she comes across as a posh girl and she is most certainly a girl you would take home to meet your parents (is she wasn't a pornstar of course). Luckily for her there's a tonne of guys out there that absolutely adore small boobs (we're some of them) and that is obvious when you look at her social following and the number of porn studios that were snapping her up before she turned into an Onlyfans model and Twitch streamer.
Aria Alexander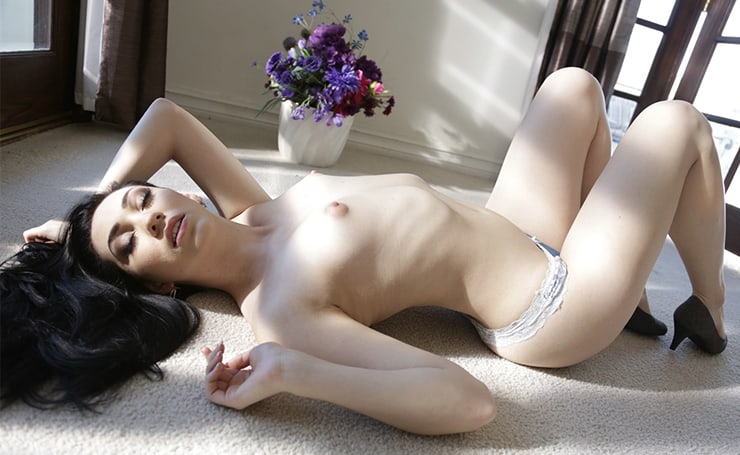 Aria and Evelyn are essentially clones of each other (well technically Evelyn is a clone of Aria since Aria is a year older), they both have dark hair with pale skin they both have flat chests and they're both hot as hell, the only real difference is Aria has a phat ass while Evelyn is sporting a smaller more defined ass so basically if you're a guy that loves a bigger ass Aria is your girl. Unfortunately Aria has now retired (and no she's not even on Onlyfans) from porn so you won't be seeing any new scenes from her any time soon but luckily while she was active she was popular which means she has a large catalog of movies to watch.
Charlotte Sartre
Without trying to sound like a broken record player Charlotte is essentially a clone of the two above but the emo version, as with Aria she's got dark hair and pale skin but where Aria and Evelyn don't really have noticeable tattoos (if any) Charlotte has plenty and they're on full display. Charlotte is a bit more tomboyish too and we don't want that to sound offensive because it's not a drawback, far from it, she's a beautiful woman but she's different and that's great. Although Charlotte doesn't perform in mainstream porn any more since she settled down with her partner, she does have an Onlyfans page where she releases content regularly.
Ella Hughes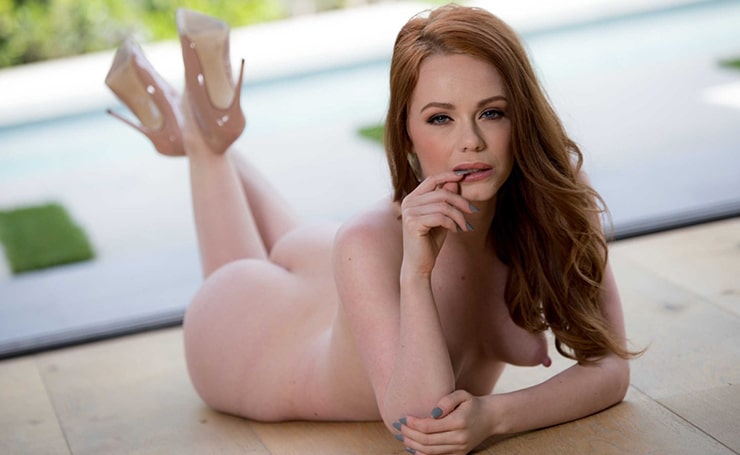 Naturally red haired girls are generally more pale than the general population and the British babe Ella Hughes is no exception to this, and not only does she have pale skin which earned her a place on this list she's also an AVN winner and total babe that nabbed herself a spot on our redhead pornstars list. Other than her hair of course her best feature has to be her phat ass which is a sight to behold especially on such a petite girl.
Bunny Colby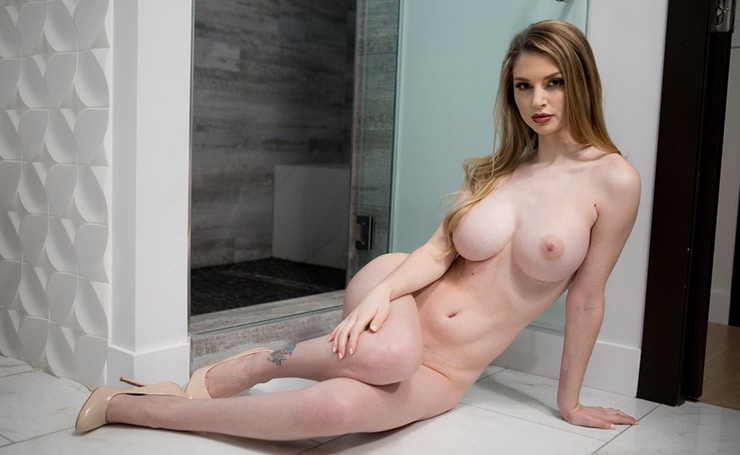 If you're a fan of pale pornstars with bige all fake tits then there's no girl better than Bunny Colby, she's got the body of a teen and the sexual prowess of the 28yr old (at time of writing) she is. Bunny entered the porn scene when she was 24 and during her 4+ year career she's put out plenty of content ranging from the generic sex scenes to interracial, she's even been in a scene with a shamale pornstar (Daisy Taylor), however, her most common scenes have to be step daughter / babysitter scenes which makes sense since she's got age on her side but youthful looks which still allow her to play these roles.
Nala Brooks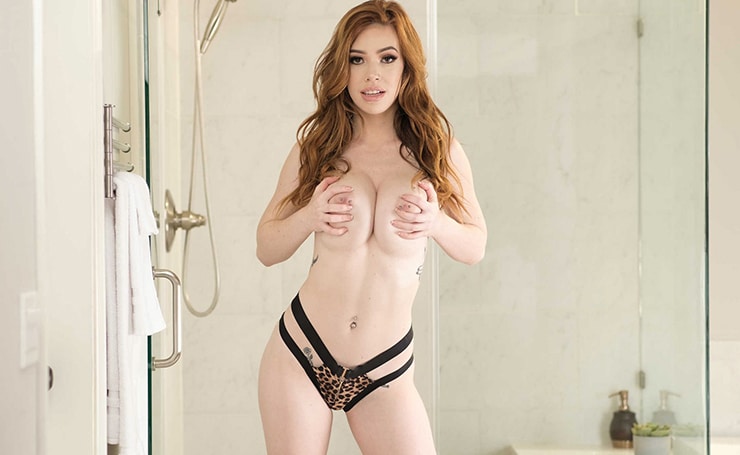 Nala is another natural redhead but looks wise that's all her an Ella have in common, Nala has big tits (fake) a beautiful toned body and the sex drive of a rabbit. We don't usually like to be too judgemental on this site but if we could make our perfect redhead we'd take Nala's body and put Ellas head on it, that sounds really weird, we're not into frankenstein stuff and there's nothing wrong with Nala's looks she's a total babe but there's something about Ellas cute and innocent face that we absolutely love. Nala is only 23 so we hope she have a good few more years left in her yet but she does already have a fairly popular Onlyfans account which usually only means one thing…. Retiring from mainstream porn but we're going to keep our fingers crossed and hope that doesn't happen.
Lexi Lore
When Lexi was younger (she's only 22 now…) you just know she was one of those blonde cheerleaders that was a bit of a bitch and got all of the guys, and when she did get a guy it's clearly obvious that she'd be giving the guy the best sex of his life, she's performed in a lot of scenes but she's probably most well known for her deepthroat skills and in particular the way she handles a face fucking. When Lexi first entered the scene she had a typical teen look with braces and everything and now she's blossomed into a smoking hot blonde with lovely teeth and beautiful boobs. Lexi has recently gotten married but that hasn't stopped her making porn, you can catch her over on Onlyfans as well as on her YouTube channel where she posts non-nude content (obviously), she's also making a killing with over 600k YouTube subscribers and plenty of Onlyfans subscribers.
Angelina Diamanti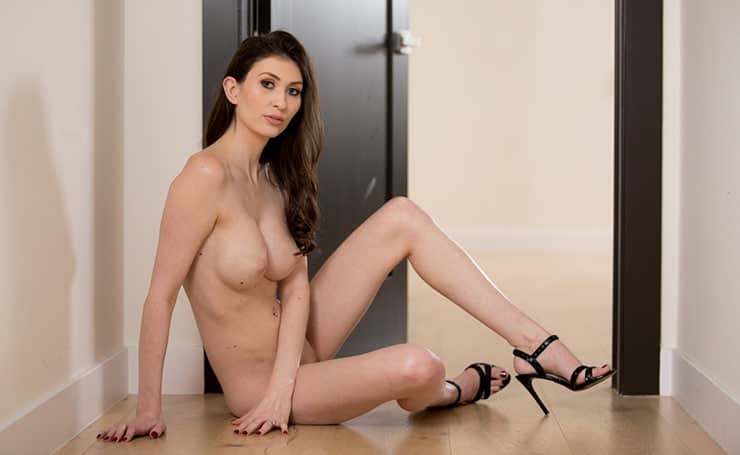 There's not many girls that can look as hot as Angelina in lingerie, her body is perfect (and pale hence her inclusion on this list), her face is gorgeous and the surgeon that carefully crafted her tits deserves an award. Angelina has been in the business for over 7 years but she hasn't been overly active during her stint so you won't find a large catalog of movies like you would with other pornstars that have been in the industry for that long (e.g. Madison Ivy), she has started posting on ManyVids though so hopefully there's a lot more content on the way soon.
Jewelz Blu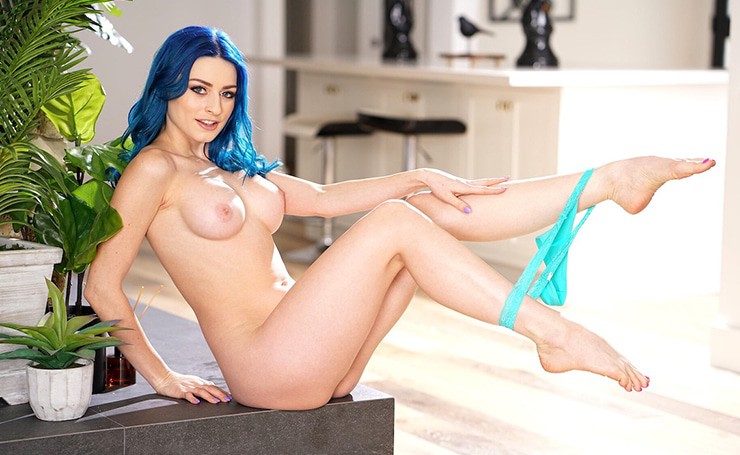 Jewelz took the porn industry by storm when she entered it in 2019, all of the guys that have an obsession with girls with different coloured hair and were a bit emo fell in love with this blue haired (yes that is where he name comes from) waifu. Considering Jewelz has only been in the industry for a few years she's already released a boat load of content especially when you take into account her popular ManyVids and OnlyFans pages and thanks to her success we expect to see a lot more from her in the years to come.
Alessa Savage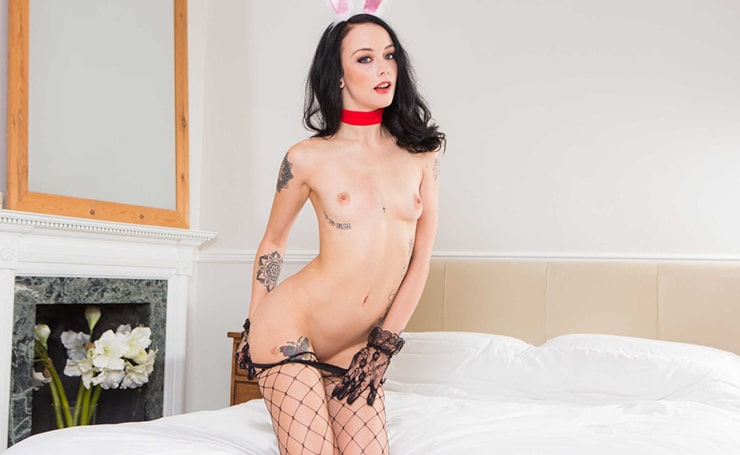 Straight out of the UK Alessa Savage is a sight to behold especially if you like your girls natural, pale and a little bit emo. Coming from the cold shores of Britain there was no need for this girl to have a tan and we're grateful for it, as well has having cute yet sexy looks she's also a massive slut even in her personal life which she openly discussed on her Reddit AMA. She is still active in the industry but without trying to sound like a broken record player she can mainly be found over on OnlyFans or ManyVids.
Stoya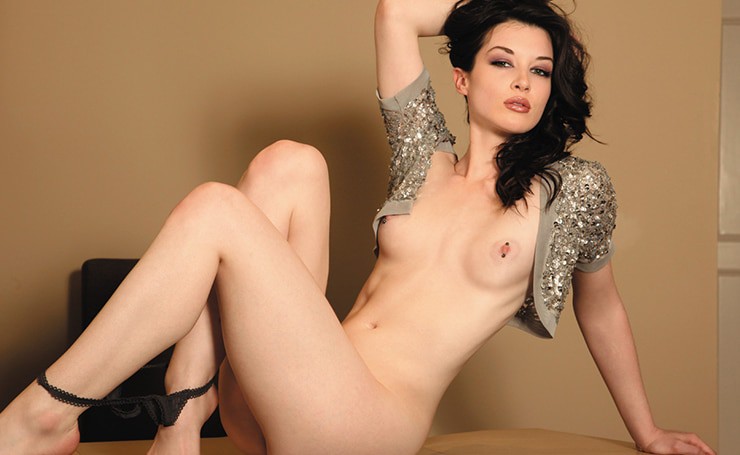 Stoya looks like a posh totty and in her personal life she may well be just that but when she's in front of the camera she's a naughty little minx. She's been involved in the adult industry for over 14 years and although she doesn't really feature in any new scenes anymore she does have an Onlyfans profile where you can find mostly solo content.
Stacie Jaxxx
If pale blonde girls are your thing then Stacie Jaxxx is your girl, she was only in the porn scene for two years and is now retired. As you can expect since she wasn't in the business for too long there aren't a great deal of scenes but her scenes have been great and she's a babe so we thought we'd add her anyway.
SEE ALSO: Blonde Pornstars
So there we have it, the hottest pornstars with pale skin – did we miss one that you think deserves to be added? Let us know in the comments if so and we'll be sure to get her added if she deserves it!
Pale Pornstars FAQ
We get asked the same questions all the time, so we've added FAQs to the bottom of each of our lists to answer the most common ones. As always, if you think we've missed someone off the list the best way to potentially get them added is by dropping a comment in the comment section at the bottom of each post.
My favourite pornstar is missing...
Let us know in the comments, we'll then check her out and if she deserves a place on the list we will get her added.
Some of these 'pale' pornstars aren't pale...
OK some of these girls may have had a spray tan or laid in the sun for a while recently (or at some point in their career) so you may have seen them when they weren't pale. The majority of the time all of them are in fact pretty pale and were born pale.