Onlyfans has become a worldwide phenomenon and we've got a page on this site which lists out the hottest and most popular Onlyfans girls already, however, this list will focus on the hottest PORNSTARS on Onlyfans. Now, yes I know technically any girls on Onlyfans is a pornstar, but you know what we mean right? We're talking actual pornstars on Onlyfans that work for porn studios and not just from their bedroom…. Right?
Anyway, let's get on with this:
SEE ALSO: Hottest Girls on Onlyfans
Karma Rx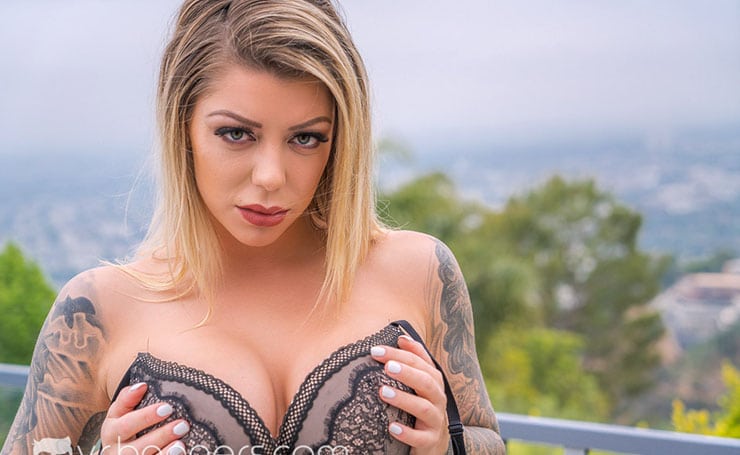 Karma has been featured on this site a few times before, she topped our pornstars with tattoos list and she's back at it again because she is absolutely killing it on Onlyfans. She's making so much money on there we'll probably never see her make a scene with a major studio again, which is extremely disappointing, but good on her. If you're thinking of subscribing, you better get your wallet ready as she's not cheap, in fact she's the most expensive on this list coming in at $29.99 per month or more than the cost of a Brazzers subscription – you decide which is better value.
Kimmy Granger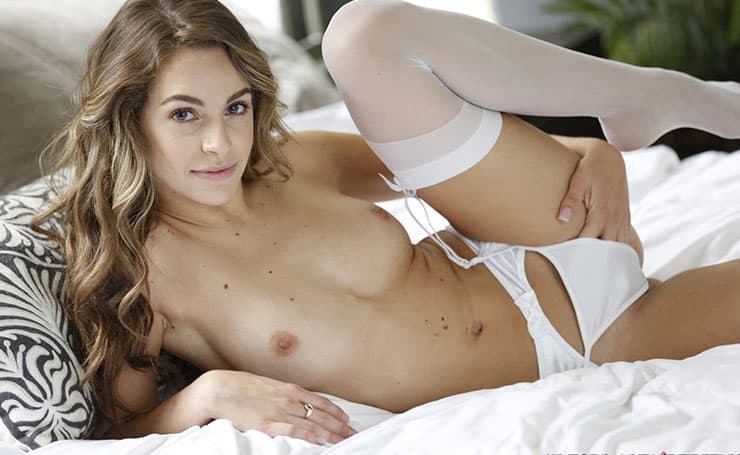 Kimmy if you haven't seen her before is a smoking hot petite 'teen' (yes not technically a teen but in porn she'd get away with it). She was popular while in porn, but we think she's gotten even more popular since being involved with only fans.
Mia Malkova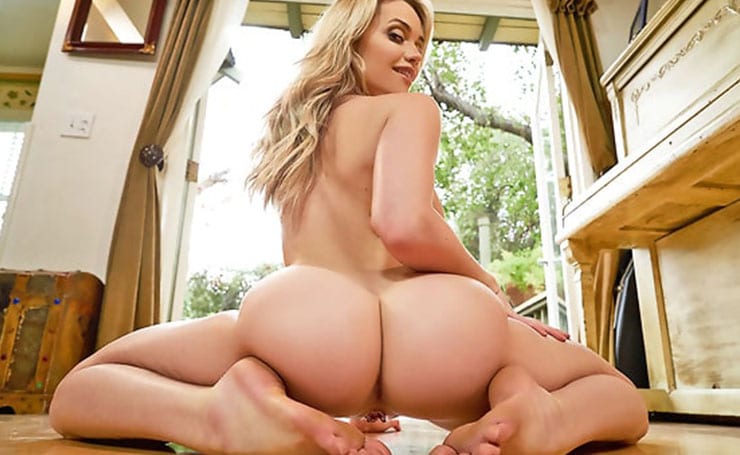 Mia's bubble butt took porn by storm when she first arrived onto the scene and she was a porn superstar during her whole career, and when she dropped her first anal scene her fans went even more crazy for her. Until the day she eventually quit porn (or at least drastically cut it down), it's a common theme amoung popular pornsatrs and it's fair enough, they made their money, built a brand and no longer need to sleep with random men to keep the money rolling in – especially now, with Onlyfans and Mia is probably making more money now than she ever did in porn (but she oviously wouldn't have the following she has without the porn stint). If you subscribe and you haven't been following her on social, the first think you'll notice is her boob job and don't get us wrong they're great boobs and the surgeon should get a raise, but, we prefered her without them…
Christy Mack
When Christy retired from porn some years ago it was a massive blow to the industry, if you like tattoos and 'alt(ish)' girls she was almost certainly one of your favourites, but fear not she has returned just not in the 'porn scene' as it were, instead she releases her own content on Onlyfans and from what we've seen so far it's great. She releases a variety of content from solo scenes and even boy/girl scenes so it's almost as if she never left – oh, her profile is also one of the cheaper on this list coming in at just $9.99.
Kendra Sunderland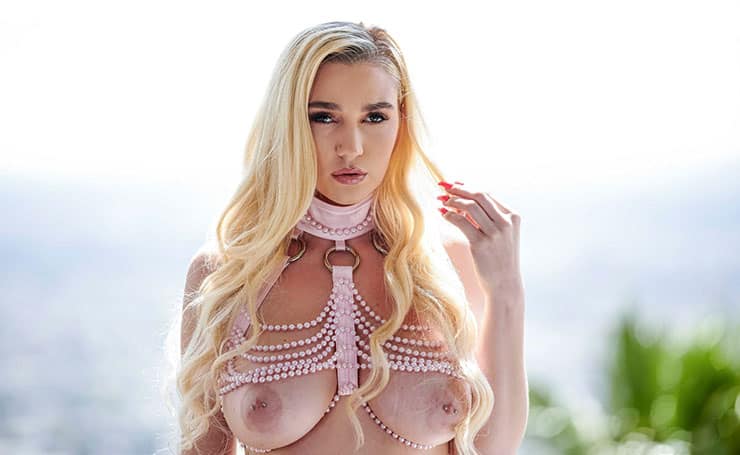 We've featured Kendra plenty of times on this site from our top pornstars list to our hottest blonde pornstars list and here she is again, and we have no doubt that we'll be adding her onto other lists over the course of the coming months. If you haven't seen her porn videos before, firstly, where have you been go and watch them now and secondly she's a stunning blonde with a figure that's out of this world and her Onlyfans account takes full advantage of that.
Romi Rain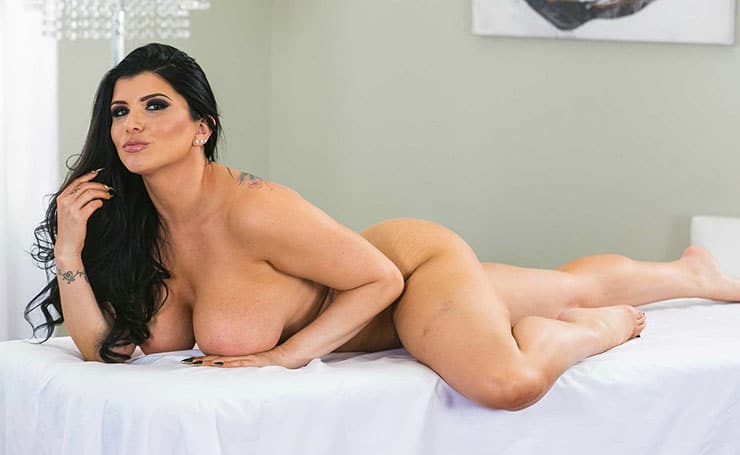 Romi is a porn legend, you've probably seen her videos before so we don't need to go into too much detail, if you like brunettes with big fake tits than you'll love Romi, we're also tempted to say if you like milfs you'll love her but she's only 33 (at time of writing) so we're not sure she quite falls into the milf category yet, though, in all honesty in porn she probably does.
Lexi Belle
Lexi used to be one of the most popular pornstars online, and then she stopped making porn and that left us with a lot of upset fans and not enough full HD content let alone 4k content. However, she's back but obviously not in the traditional sense of being back in porn, she's on Onlyfans and that's enough for us… Check it out, it's like she never left and for $4.99 a month it's a bargain.
Sophie Dee
Sophie is one of the hottest British pornstars to ever have existed, her curves, her eyes, her hair, her amazing tits, everything was perfect and now she's back with a bang on Onlyfans with probably some of her best content ever (if you're willing to pay more for it). She's double the price of Lexi coming in at $9.99 but in our opinion she's worth it, but we may be a little biased since we're based in the UK.
Alexis Texas
Alexis is arguably one of the top 5 pornstars of all time and probably top three if you narrow that down to only blondes. She hasn't been active for some time though, until now… Her big ass has returned and it's going to set you back a mere $4.99 per month which to be honest is worth it just for the nostalgia if nothing else, because let's be honest there's probably hotter blonde pornstars now – yes we're looking at Kendra but don't get us wrong Alexis' ass is still a delight to see.
Emily Willis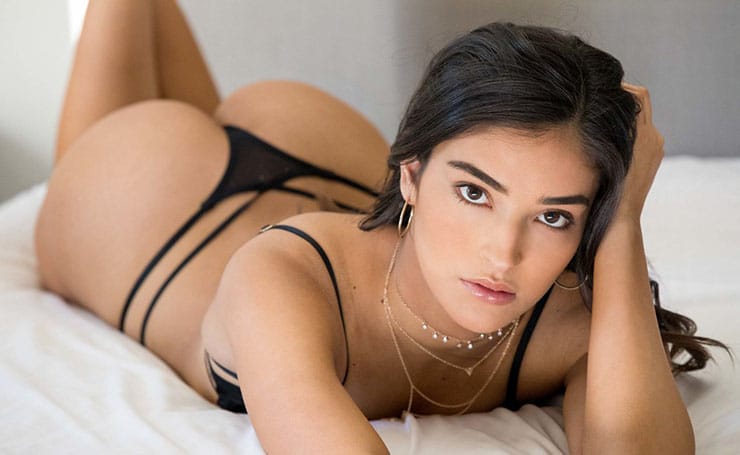 One of the most popular 'teen' pornstars right now has made her way to Onlyfans, she releases a bunch of nudes and solo videos but she also posts videos and videos fully clothed showing herself and what she does with her life. It gives you an intresting insight into what pornsatrs get up to when not making videos to help you cum. Her profile costs $4.99 to subscribe to and depending on what you're looking for it's well worth it.
Nicole Aniston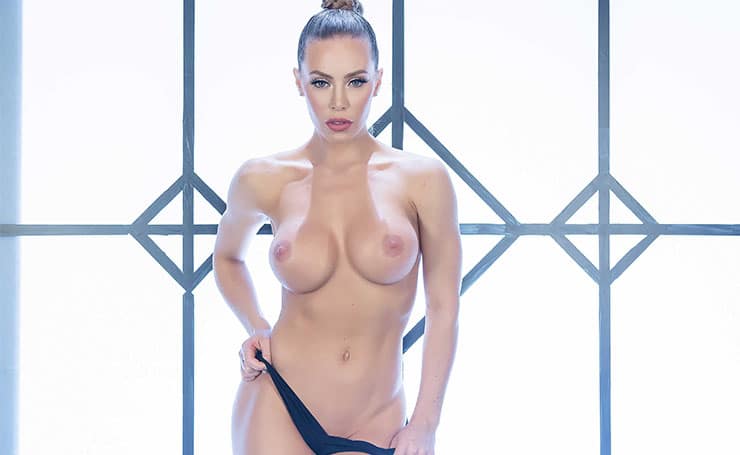 Nicole is one of the main faces of porn, you'd be hard pressed to scroll through your favourite tube (or premium) site without seeing her face somewhere, and for good reason – she's a babe and she's released so many scenes we've lost count. Of course, as with all long term pornstars her work rate has dropped off so she's not releasing much new content anymore, that is until she got herself onto Onlyfans. And since she made the move she hasn't released any of her content anywhere else, she's an Onlyfans exclusive pornstar and for just $10.99 you can get a slice of the action. She releases full porn videos not just solo vids so it's not bad value for money.
Lena Paul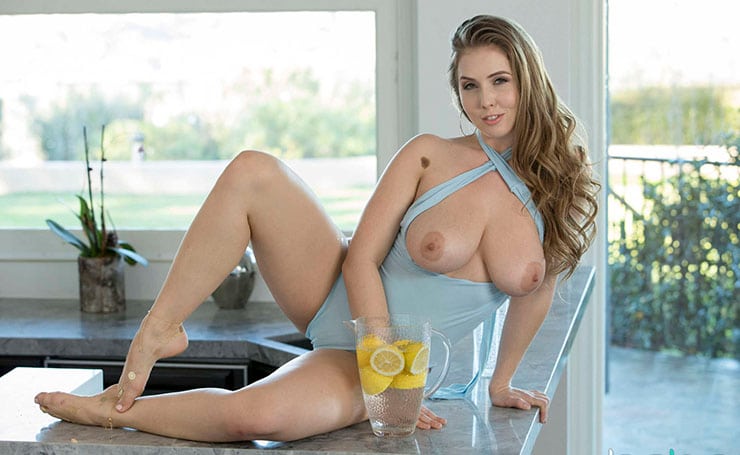 If big natural tits are your thing than you'd have heard of Lena before and if not now is the perfect time to subscribe to her Onlyfans because at time of writing it's only $3 and she releases a bunch of content on there every week, though it's only homemade stuff so not at the same calibre of content that you can Find on Nicole's profile but Nicole doesn't have big natural tits so the choice is yours… Or just subscribe to both.
Kissa Sins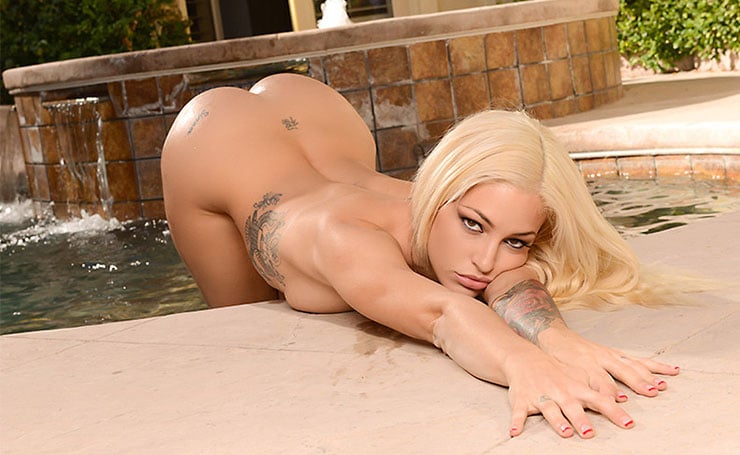 Everyone's favourite Sins (Johnny is awesome too don't get us wrong) is on Onlyfans and is one of the more open girls on the platform, sure she posts plenty of videos and picture of herself nude and even post BG scenes but she also posts videos about her travels in life which strangely, are actually quite interesting…
Kiara Cole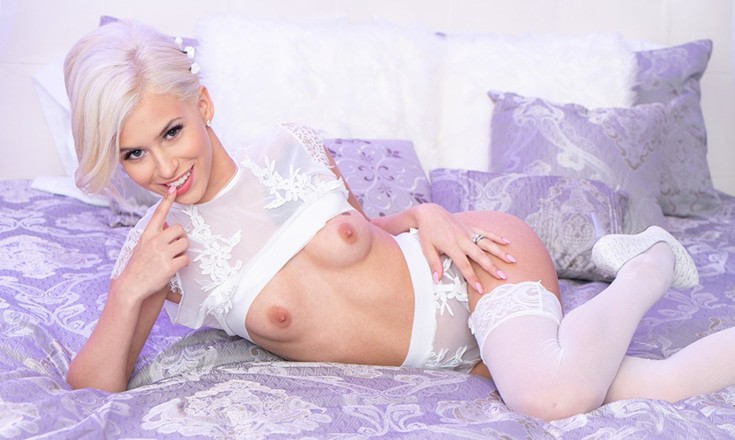 Kiara is a little stunner, bleach blonde hair a small frame with small tits but a super dirty mind makes her a porn legend in the making, we're just hoping she doesn't go and get fake tits, although she'll probably still look hot there's something about her innocent yet extremely dirty demeanor we like, and she bares all and more on her Onlyfans account so go and check it out.
Eva Elfie
Yes, one of the hottest girls to come out of Russia in recent years (or at least one that's involved in porn) is indeed on Onlyfans and as you can probably guess she's been hugely popular on Onlyfans just as she was with her Pornhub videos racking up over 130k likes already. She's very active on the platform with over 500 posts (at time of writing) and that's without her private message content, so for a mere $12 there's plenty of content to sink your teeth into.
This list is constantly evolving as more and more pornstars make their way onto Onlyfans, so check back often (CTRL + D to bookmark this page). Have we missed any of your favourite pornstars from our Onlyfans list? If so let us know in the comments and we'll get them added as soon as possible.