Every guy loves a nice set of tits, and most prefer natural tits – that's not to say fake boobs make women less attractive, in fact all most women who have fake tits look much better, mainly because they had two aspirins on an ironing board beforehand (don't get us wrong some pornstars look smoking hot flat chested). Anyway, enough of the fake stuff, check out the best pornstars with big natural tits:
SEE ALSO: Pornstars with the best fake tits
Anissa Kate
Anissa only entered the porn scene in 2011 but has already shot over 106 adult films, she's one of our favourite stars at the moment, she's our bronze goddess with big naturals and looks other girls would kill for.
Angela White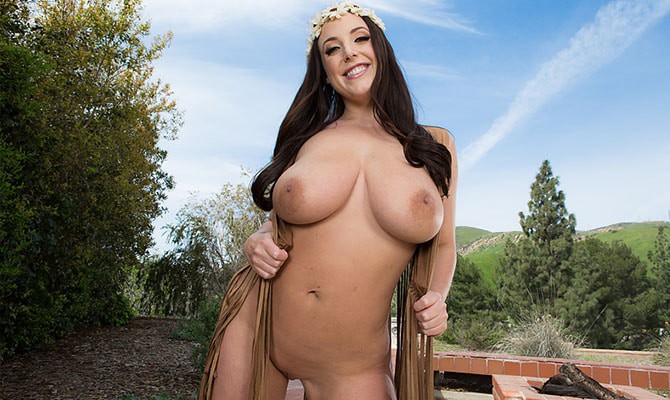 Angela is a newcomer to the 'hardcore' porn scene but she definitely doesn't have sex like a newcomer. She has amazing curves, and of course amazing all natural tits – she's probably the hottest all natural pornstar to enter the scene in the last few years.
Valentina Nappi
At the tender age of 23, the Italian pornstar Valentina Nappi is a fairly new pornstar with only 40 adult films to date. She must have some good genes, she's hot as hell and her tits are perfect and of course all natural, we're pretty confident that her mum will also be hot.
Josephine Jackson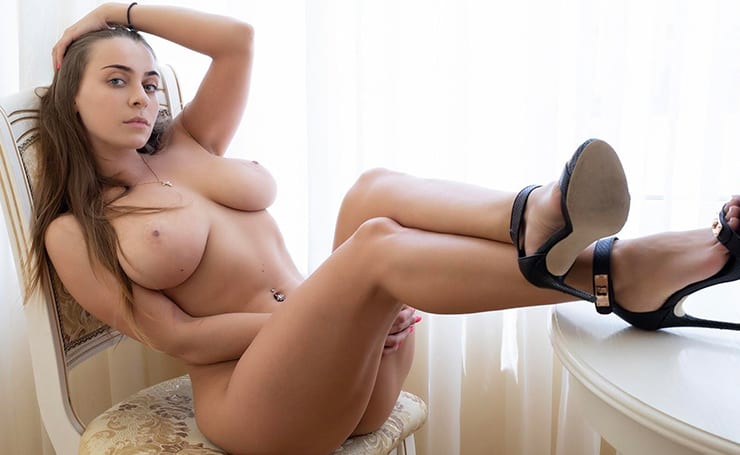 Josephine has been in the porn scene since 2019 but for some reason it's only recently that she's really gained the popularity she deserves, and her killer features are of course her boobs. They're incredible and all natural (hence her addition to this list) but she also has the figure to go with them, not too chunky but not stick thin either – plus she has a pretty face so she's essentially the full package and most certainly wifey material.
Liya Silver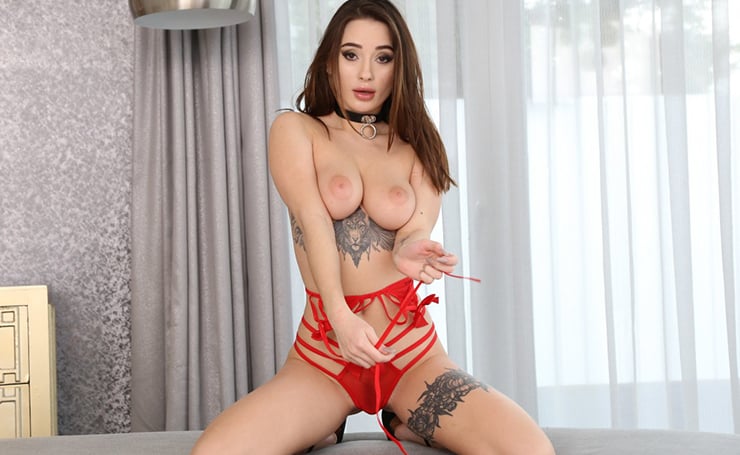 Liya graces our hottest pornstars list and here she is again with her tits front and centre. The main appeal for us to Liya other than her tits of course is her beautiful olive skin and the various tattoos she has and she has a face so beautiful she could easily make a name for herself in the modelling world. We haven't seen any new scenes from Liya over the past year or so and we're hoping that's due to the virus and not because she's left the porn industry but we'll keep you updated.
Skylar Vox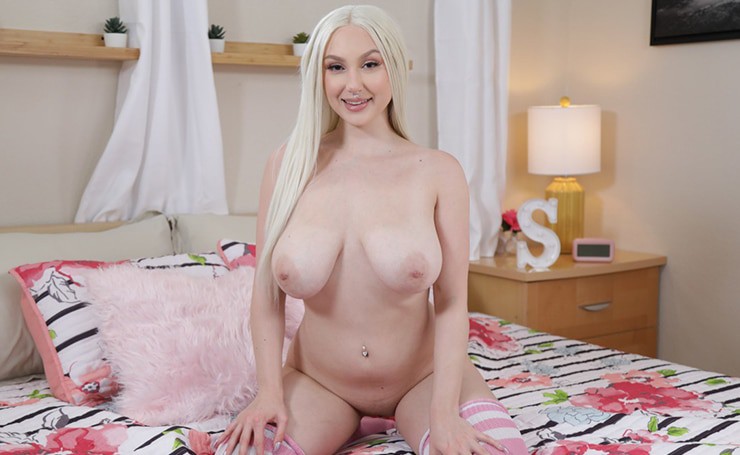 You either prefer Skylar with dark hair or blonde hair (we're opting for blonde) but one thing is for certain, you'll love her tits. This young teen (not technically a teen at 20) has become hugely popular in the industry especially amongst big tit lovers and for good reason, they weigh in at a hefty 34DD and her nipples… Perfect. She has curves, some may say too many curves but we think she's perfect just the way she is.
Angel Youngs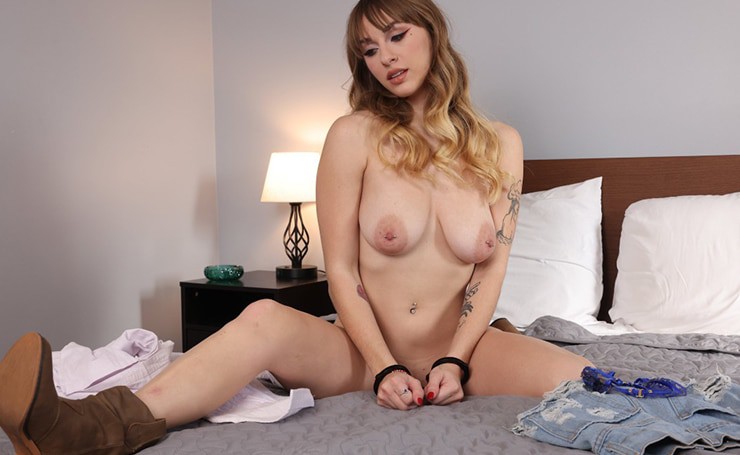 She's new on the scene but my god we hope she becomes a veteran, she's probably the hottest new pornstar of the last few years (if big natural tits and teens are you thing). Other than her impeccable boobs she has an awesome figure and an ass perfect for grabbing. She's just 19, and she's already released several scenes which is even more impressive knowing that she entered porn while the whole pandemic thing was going on.
Indica Flower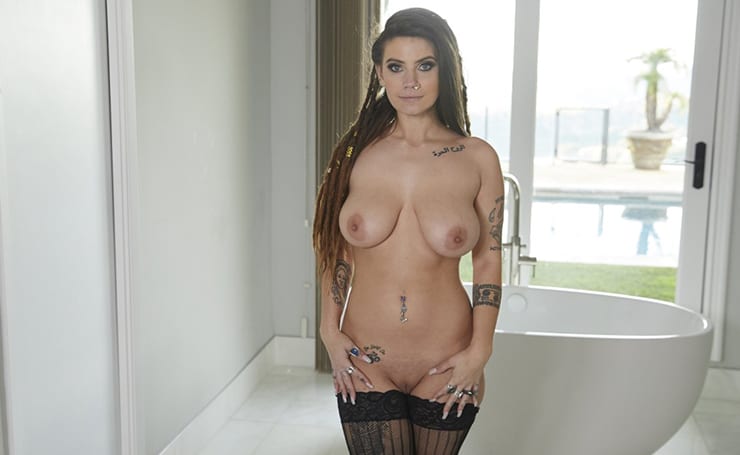 We absolutely adore Indica, her glorious body and all natural tits are out of this world and Indica's 'hippy' vibes make her even more attractive. We first spotted Indica at 5k porn, it wasn't her first scene but my god it is one of her best her and Ryan Madison really seemed to have a connection and she looked absolutely stunning in it, it's most certainly a scene that's going to stick in our minds for years to come. Indica hasn't released that many scenes yet, but we're holding out hope that she has some lined up and it's just the pandemic that's gotten in the way of her shooting for the big studios recently and nothing more sinister like she's chosen to only do Onlyfans instead….
Kendra Sunderland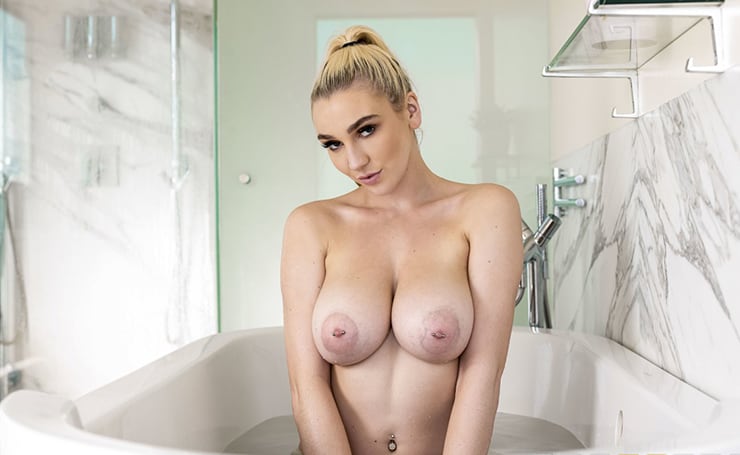 Kendra has yet again made it onto another one of our lists, apart from the milf, gilf, ebony and country specific lists we're hard pressed to find a list that we can't add Kendra to. She's an absolute babe and we'd love to get our hands on her for just one evening, that sounds weird and we totally didn't mean it in any sinister way what we meant was – we'd love to fuck her and that's why she's plastered all over this site, even on the prestigious top pornstars list.
Gabbie Carter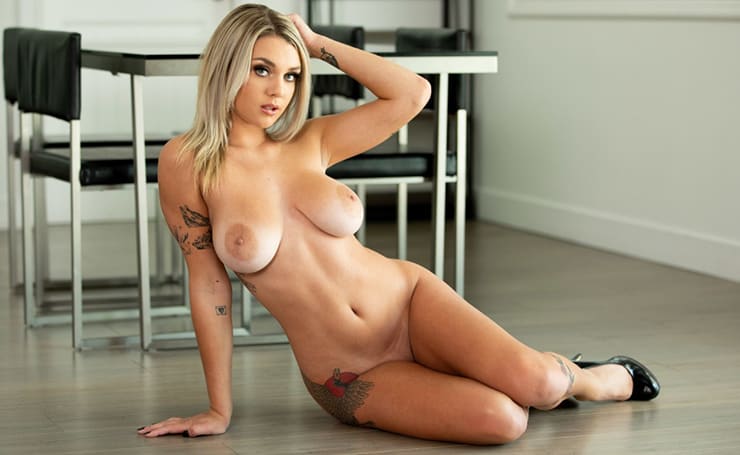 Everyone's favourite teen(ish) new pornstar with big natural tits, Gabbie is an absolute rocket with a cute and innocent girl next door face and curves where they should be and she has one of the bigger set of all natural tits on this list. She's definitely one to watch over the coming year or two as she's only been in the industry a short space of time and already her work rate is second to none so we're expecting big things from her.
Notable Mentions
Maserati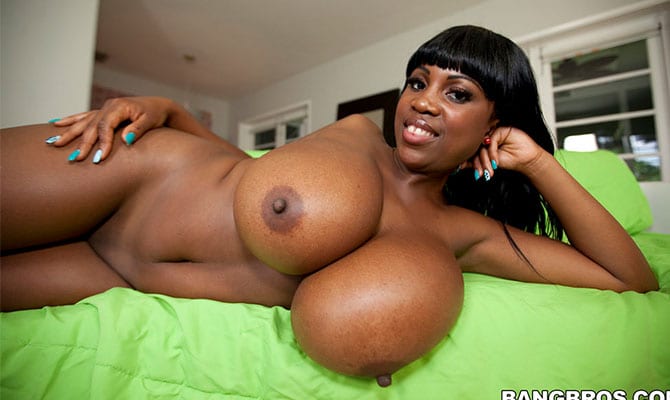 We've added Maserati due to popular demand! We didn't initially add her because we thought she may be a bit chubby this list and would be better suited on the BBW list, however it is evident that we were wrong about this so please accept our apologies. Maserati has probably the biggest all natural tits we have seen, while at the same time not being a BBW (just a bit chubby).
Katerina Hartlova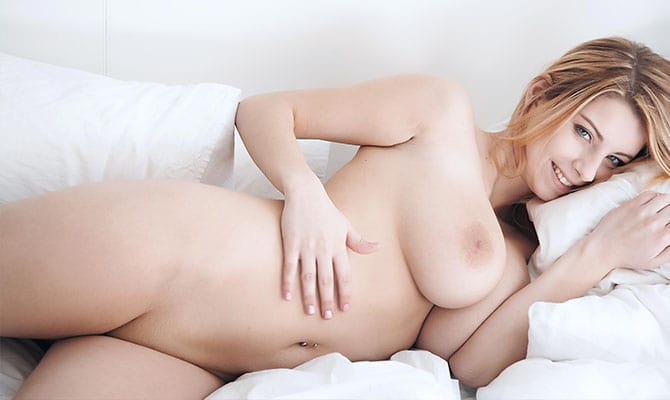 If you're a frequent visitor to the natural tits search pages of the porn tubes, chances are you've seen Katerina before. She's got a body any man wishes their wife had and is currently one of the most popular natural tit pornstars right now. What's more, she loves porn so much she was even performing while she was pregnant, if you're into that type of thing there's videos on Scoreland.
August Ames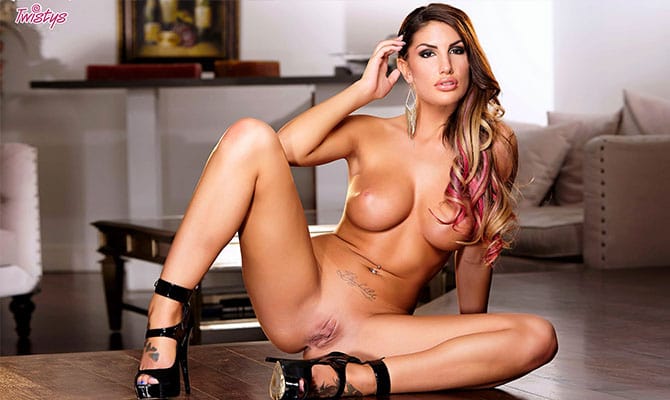 August came out of nowhere to completely dominate the natural tit categories on all of the tubes and premium sites. We first featured her on the hottest teen pornstars list we wrote a while back and she's been nominated to be included on our top pornstars list. She's super sexy, has a great figure and is still young so we can expect to see a lot more of her yet.
Hitomi Tanaka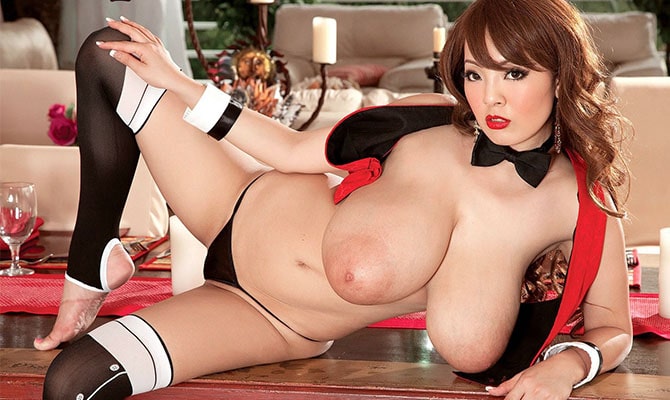 We originally didn't list Hitomi on this list mainly due to the fact that the majority of her scenes are censored, and we hate that, however, due to popular demand and very angry people we have decided to add her to this list, all of the comments we received are true – she does have an amazing pair of tits and we are sorry she wasn't added sooner.
Lucy Wilde
Lucy only began her adult career this year (2014), but already she has a massive following – this is most likely down to her enormous natural tits (75HH), while also maintaining a nice figure. Lucy Wilde is definitely one to look out for in the future, the few films she has already made have been seriously hot.
Sensual Jane
Jane isn't that well known in the porn industry from what we have seen, which is strange because she's hot, has awesome tits and has been in the game since 2009. Anyway, popularity doesn't bother us much, we rank who we think deserves it and if you don't agree that Jane deserves to be on this list than leave us a comment!
Shae Summers
Shae is naturally beautiful (and busty) and since her first porn appearance in 2013 she has wowed men all over the world with her innocent look and 32F tits. If you get a chance you should check out her blog, she's a regular there and writes some really interesting stuff about herself and the porn industry in general.
Dominno
This sexy Czech milf has a lovely set of tits on her, and after some debate we decided she definitely does deserve a place on this list. Unfortunately for some, she recently retired from being an escort so there's no way you're going to be having your wicked way with her – however she is still active in the porn industry.
Siri
Ah Siri, how we love her tits… She's a new comer to the game, but she acts like a pro, he scenes so far have been incredible. She's slightly on the chubby side, but not too chubby i.e. she's not in the BBW territory. We actually like the chub, it puts her into proportion since her natural tits are so big.
Jasmine Black
We're big fans of Jasmine's, she really is the full package – a pretty face, curvy body and of course massive natural tits. She's been a bit quite the last year or two but we believe she is still active in the porn industry. Maybe she's taking a break, either way we really hope she starts releasing some new content soon.
Christy Marks
We're massive lovers of natural tits here at IFL, so we can't believe we've only just found out about Christy. She's hot, and has massive 36HH boobs.
Gianna Michaels
Gianna is a pornstar veteran with over 450 adult films under her belt. And although we may not be a huge fan of her looks per se, we are a huge fan of her tits; they are massive and all natural, just the way we like them.
Susana Alcala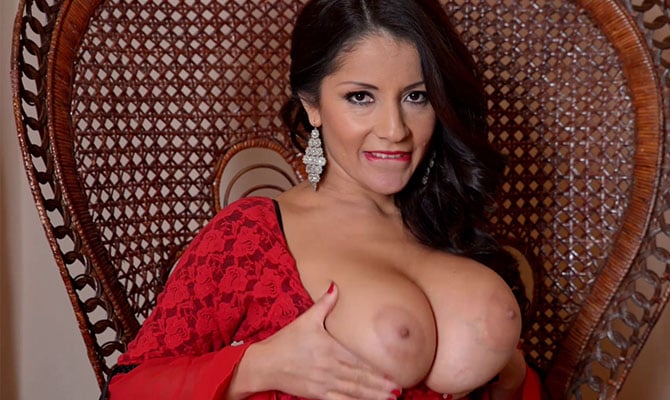 We first saw this beautiful milf over at the 'DDF Network', we actually haven't seen her anywhere else but we're sure she has been featured by another studio somewhere. Her boobs are big, all natural and her nipples follow suit. Check out her scenes at DDF they're a great watch.
Faye Reagan
Faye Reagan, the sexy red head with a beautiful set of natural tits. She first appeared on IFL Porn in our 'Hottest Red Head Pornstars' list, and that place was well deserved, as is her place in this list.
Dillion Harper
Dillon has only been in the industry for a couple of years, but she's shot to the top as one of the most watched and loved pornstars online. Unlike other stars on this list, Dillon's tits are not 'Overly BIG naturals', they're more like 'perfect size naturals'.
Marry Queen
Marry has a slight innocence about her (or maybe that's just us), she has a fantastic body and a lovely pair of natural tits. She's not exactly the most active pornstar, we've only seen a handful of her videos but the videos she has made have been seriously hot – we would definitely suggest checking her out if you haven't done already.
Natural Boobs FAQs
We get asked the same questions all the time, so we've added FAQs to the bottom of each of our lists to answer the most common ones. As always, if you think we've missed someone off the list the best way to potentially get them added is by dropping a comment in the comment section at the bottom of each post.
Some of these girls aren't active any more
Yes we're fully aware of that, however, unlike our top pornstars list we decided to also add retired pornstars here as it makes sense. We're tried to only include girls that have released full HD scenes though - any less than that and we think it's unwatchable.
There's other girls with bigger natural boobs that aren't included
Yep we know, but if they're not hot enough to be featured here then it is what it is. However, if you have any suggestions or think we've missed someone that's really hot than please do let us know in the comments.
Half of the girls in this list are too curvy for me
Firstly, curves are good. Secondly, it's just the nature of the beast, if you want big natural tits than you're probably going to have to put up with a little more chub than you'd like as tits are just balls of fat after all.