Teen pornstars are generally petite, innocent looking and fucking hot – we love them. Since in the world of porn there are only really two age groups 'teen' and 'milf' there may be a couple of actresses in this list that are technically not 'teens' just like not everyone in our milfs list is a mother. We define teens in porn as being young generally under 24 and petite. That's our take on it anyway….
SEE ALSO: The hottest milf pornstars
Scarlit Scandal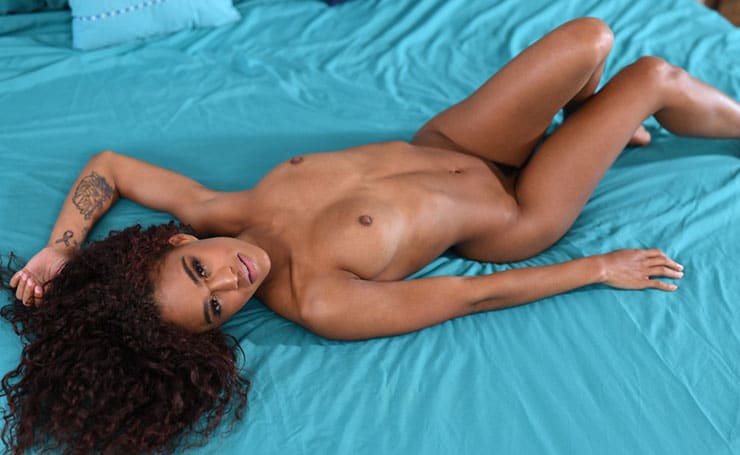 The only black pornstar to grace this list (at the moment) and wow she's a stunner, a nice firm figure, perky tits and a pretty face. There's nothing this girl doesn't have to succeed in porn, in fact if she continues making content to the same calibre that she has been she's destined to be one of the best ebony pornstars ever, though, the problem is she's naturally a stunner so will most likely exit porn soon and focus on Onlyfans….
Emily Willis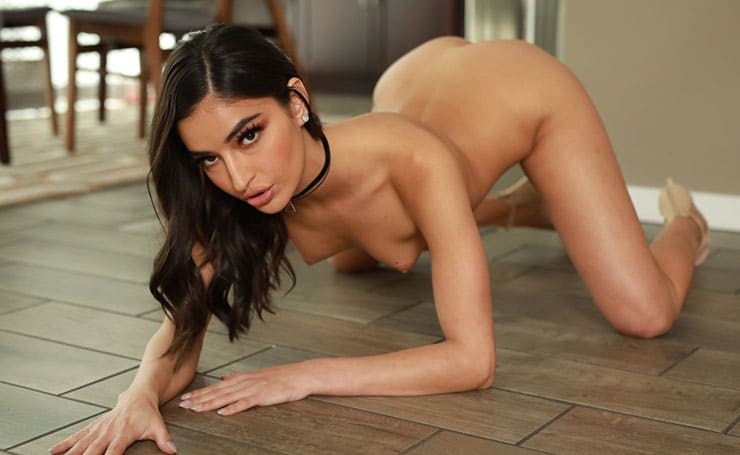 Emily is one of the hottest teen pornstars right now, we even got a little flack for not adding her to our top pornstars list but we just don't think she's quite in that league yet when you look at her career as a whole, maybe towards the end of the year if she's still active we'll get her added to that list too. But for now, this little rocket has more than earned her place here on the hottest teen pornstars list.
Anjelica
Anjelica is beautiful, she was first featured by Wow girls and still only works for them. You have without a doubt seen her on the tubes sites, but her best content can only be found at wow girls. This is because they have a really good team of content removers which means a lot of their content gets removed from the tube sites pretty quickly, unless of course they want it to be on there to promote their site.
Darcia Lee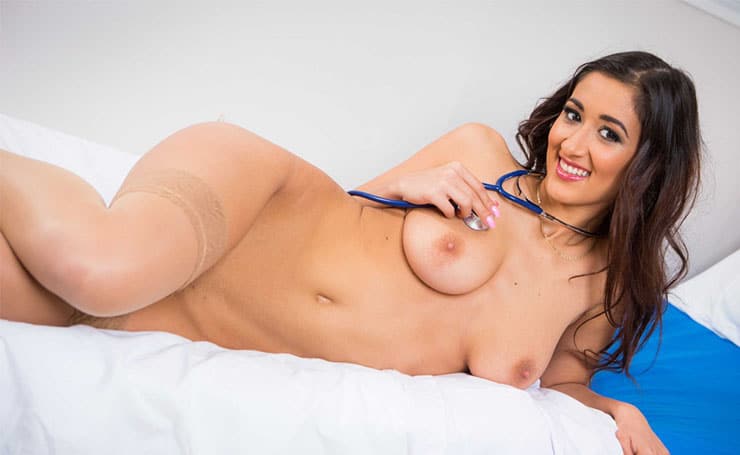 Entering the porn scene at the tender age of 18 Darcia became an almost overnight star, the Hungarian beauty has been featured by most if not all of the top porn studios, though it has been a little while since we've seen a new scene from her and her Twitter account seems dormant so she may have left the porn industry, but even so she's released enough content to still be considered one of the best teen pornstars.
Angel Youngs
Angel is an absolute stunner, seriously, we're pegging her to be a porn legend as long as she doesn't retire early. She hasn't released too many scenes at the moment since she only entered the porn scene in 2021 but… What she has released has been incredible and we honestly can't wait to see more from her. She has everything, the figure, the tits (we love the big nipples) and the cute yet naughty face, her sex game is on point too – go watch her.
Sandra Luberc
Wow, this girl is hot…. Perfect set of tits, great ass and a face that you can't take your eyes of. This girl really is in a league of her own in most of her scenes. However, we have found a couple of videos of her that are not so good, nothing the recycle bin won't sort out though.
Dakota Skye
Dakota has the classic 'I fucked the babysitter' look, she's small petite and has an ultra-dirty mind. We first spotted her at Evil Angel, but since then she seems to be everywhere we look. Her tits are on the small size, but they match her frame and we wouldn't like her any other way.
August Ames
August has been a massive hit online, topping the chat at freeones and constantly being featured on tubes and premium site. She has lovely 32D all natural tits, a beautiful body and to top it off she's a tanned goddess. You've probably already seen her, but if you haven't you're missing out.
Whitney Westgate
Whitney is a tanned goddess, she has the tits, she has the body and she has the ass. She's performed in some seriously hot scenes, one of our favourites is her massage parlour scene. She has a couple of tattoos which only add to her appeal, our only wish now is to see her in a DP scene.
Lucie Wilde
Lucie's tits are massive, and all natural – how they managed to grow this big on a 19 year old is mind blowing. She featured on our big naturals list (of course) and has a great following online, there's more to her than her tits though, she's got a great curvy figure – not too cubby like a lot of women with big naturals.
Marina Visconti
The 19 year old Marina is naturally busty, curvy and Russian so it's no surprise that she's been getting a lot of attention online. The amount of content she has produced so far is impressive since she's only been in the industry a little over a year – there's definitely not a shortage of videos starring Marina.
Shae Summers
The first thing you will notice about Shae is how perfect her tits are, and yes her 32DD boobs are all natural. She hasn't been shy in the porn scene, she hasn't produced much content yet but that is bound to change if she keeps getting the attention she deserves.
Halle Von
Halle is a petite bleach blonde pornstar straight out of Dallas, she's slightly on the skinny side as are her tits but we personally think she is still hot. There's something that attracts us to girls with small tits, but then we're also very much attracted to girls with big tits, fake tits and natural tits. Tits are tits and we like them all.
Kennedy Leigh
Kennedy is an all-natural beauty, she has a lovely set of tits and somehow she has an aura of innocence about her. We're massive fans of Kennedy, and we are just hoping that she gets enough attention just the way she is and doesn't have to resort to getting a boob job, it wouldn't suit her.
Janice Griffith
Janice is right up our street, she has tattoos (6 to be exact), 3 piercings and a lovely pair of natural tits. At just 19 years old this girl has performed in some of our favourite videos, our favourite being the Halloween special 'Trick or Treat', and it's safe to say it was most definitely a treat!
Aidra Fox
Aidra, also known as Neon Lolita has a perfect all natural body, beautiful face and a dirty personality which is always a bonus in porn. She hasn't released a great deal of content yet but she is active, so we will without a doubt be seeing much more of her in the coming months and years.
JoJo Kiss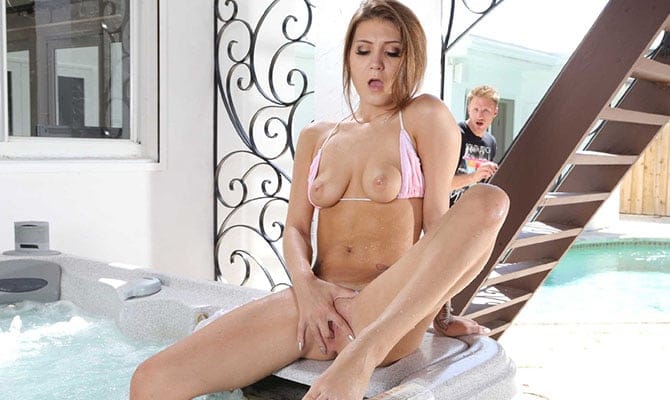 We already know JoJo is going to have a very successful porn career, she's super sexy, has a great figure and being only 18 means she has many years left in her. We first noticed her on Brazzers which is where we think she we featured in her first scene but since then she has been featured by Reality Kings, and will no doubt be featured by the other large porn studios shorty.