This List Was Last Updated on Mar 28, 2021.
Italian pornstars are notoriously sexy, with their dark hair, eyes and an accent that can make you melt there's nothing not to like. There's a rumour that Italian girls are hairy and that may well be true in the real world but in the world of porn that's not the case (mostly) and even if it was they'd still be hot as a bit of hair is sexy (Dani Daniels & Valentina Nappi to name two), plus the Italians invented pizza and there's nothing better then that – not sure what relevance that has…
We've tried to only include pornstars that were born in Italy on this list, there's plenty of lists out there that list girls as 'Italian' when in reality they're half Italian, were born elsewhere and have never been to the country; Phoenix Marie to name one, now I'm not saying she's not hot because she really is, however, in our opinion she's not 'Italian hot' (We've now added a section at the bottom which lists girls with Italian blood even if they're not from 'Italy').
Anyway, you're here to see the hottest Italian pornstars so without further ado please read on:
SEE ALSO: Hottest Spanish Pornstars
Valentina Nappi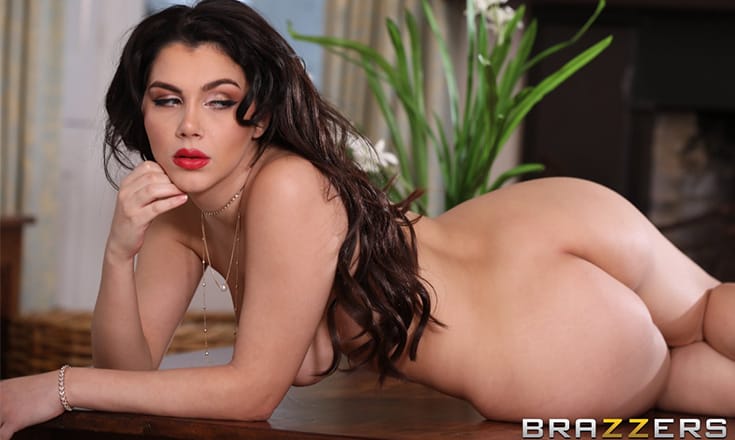 There's rarely a list Valentina can't be added to, we've already featured her on our top pornstars list, brunette pornstars list and our big tits pornstar list, well here she is again and we're not ashamed of recycling content especially when we're talking about someone that looks like Valentina. She's a spicy little number with incredible all natural tits, curves and a big ass. She's without a doubt one of the hottest Italian Pornstars still in the industry.
Stella Cox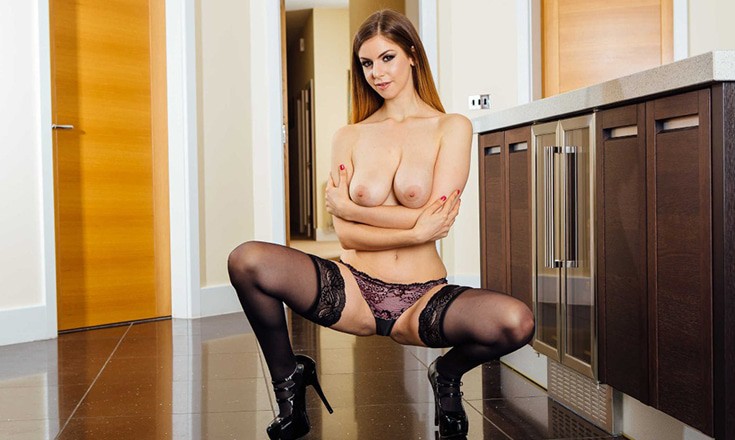 Some may think Stella is British as she's regularly featured by Killergram and other British porn studios plus she's got a posh girl British accent but she's actually Italian (born in Rome). She moved to the UK when she was young and continues to live there now, no one actually thought a girl with such elegance and jaw dropping tits was from the UK did they, no offence but the calibre of Italian pornstars far outweigh that of their western counterparts, nonetheless she lives in the UK now and has for most of her life so really she should qualify for this list as well as the hottest British pornstars list. Stella doesn't really release much (if any) content for major porn studios any more, however, she is still involved in the industry and she has a great Onlyfans account…
Arielle Faye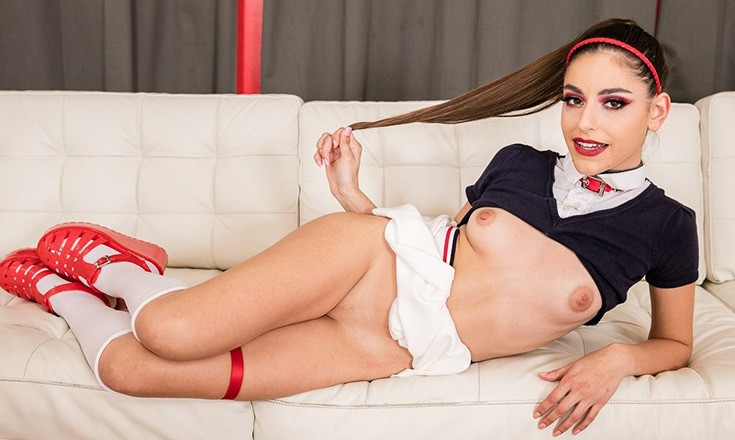 Whenever you talk about petite Italian pornstars, or in porn we would usually say 'Italian Teens' it wouldn't be right to not mention Arielle Faye, standing at a mere 4ft 11in tall with a cute pair of tits and a surprisingly plump ass for a girl of this size what's not to like. Technically she's not a teen, far from it ( she's 28 at the time of writing) but her youngish looks definitely allows her to perform 'teen' roles in porn. So if small Italian girls with dark hair and eyelashes is your thing than Arielle is probably the girl for you (she's full shaven too).
Mia Bandini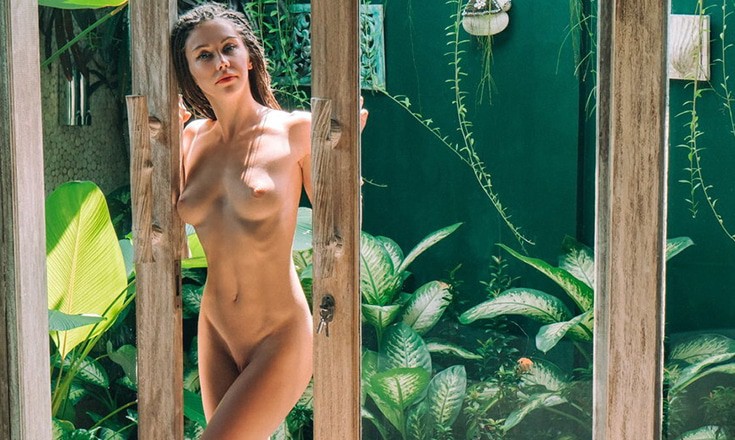 Mia is most well known for her amateur work over at Pornhub where she's seen massive success, so much so that Brazzers snapped her up for a single video and has now gone back to being full self funded i.e. she makes her own porn, she is of course also on OnlyFans (which almost every girl seems to be on these days, even our neighbour has a profile). As for her looks, she's right up our street as we love athletic girls (we like curves too don't worry) and they don't come any more athletic than Mia Bandini, she has abs you could wash your clothes on when she's in the right position, she has a pretty face and her boobs aren't teeny tiny either like a lot of other seriously athletic pornstars are.
Valentina Bianco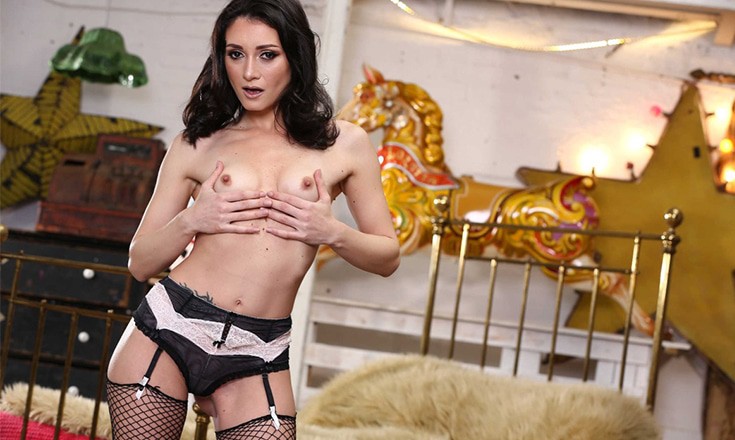 Valentina is a lesser known pornstar since she hasn't performed for the big studios much, she has a scene or two over at Brazzers, and she's performed for Magma Films as well as others, however, she mainly produces amateur porn on her Onlyfans channel and on ManyVids. Nonetheless she's hot and she's Italian so deserves to be here. She's petite (measuring just 5ft 1in) and has small all natural boobs, if that's your thing than check her out.
Marica Chanelle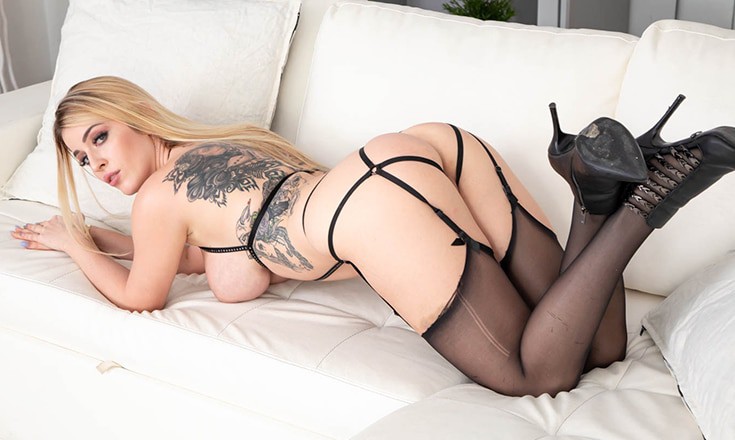 Marica isn't your typical Italian, if you've seen her before you'd probably think she was American (obviously if you didn't hear her accent), this is only because she's blonde and has super sexy curves – she just doesn't look like a typical Italian, however, she is 100% Italian and her natural hair colour is dark (though she does look much better blonde in our opinion). Marcia has travelled the world for porn and has shot scenes for most of the top studios including BangBros (obviously since she's got a phat ass), Fake Taxi, Fitness Rooms, Dane Jones, Mofos and the list goes on. She gets top marks in our book, we like to think of her as the Italian Gabbie Carter but with fake tits and is a bit older…. Maybe we'll rethink that.
Martina Smeraldi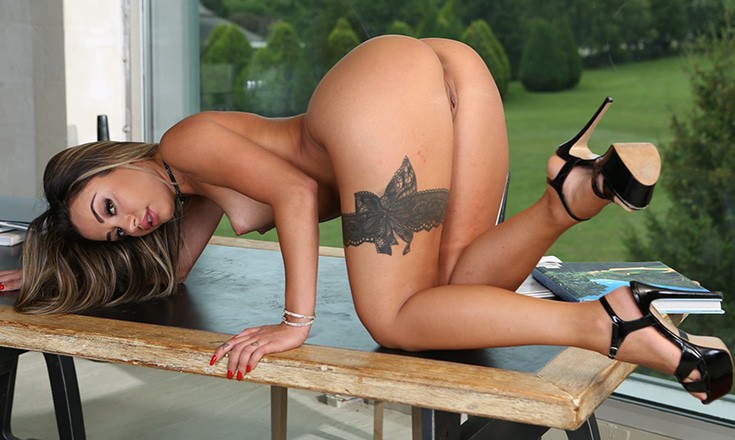 Martina is by far our favourite Italian pornstar, and yes we say that knowing we're going to get a lot of flack from Valentina Nappi lovers but we're all allowed our own opinions and that's ours, like it or not. The reason we say that is because she looks very similar to Mila Kunis and we think she's smoking, in fact, Martina might even be hotter than her (yes bold words). In our eyes Martina has it all, petite body, some ink (the tattoo around her upper thigh is really hot) and she's really, really dirty…. The only downside to Martina is that she hasn't released that much content, there should be plenty of videos out there to keep you busy for a while but when compared to other pornstars on this list her scene library is weak but she is only 21 (at time of writing) so she's got plenty of time to catch up.
Rebecca Volpetti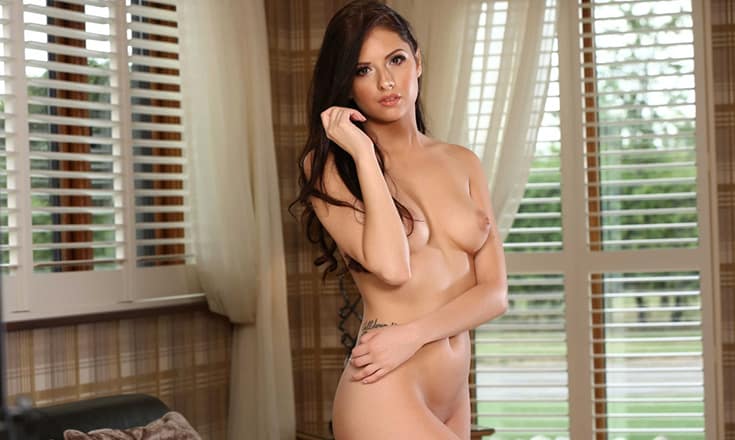 We love Rebecca and the scenes she features in, generally she's more sensual and sexy some would say 'art porn', however, she has also been in the odd bukkake scene so don't let her innocent scenes fool you. Like a lot of Italian pornstars small, and has small boobs and is super sexy. When we say she mainly features in 'art porn' you'll know where to look but just in case she's been featured on Babes, Dane Jones, Lesbea and Private – she's also released a few VR videos which you can checkout over at Lust Reality and VR Cosplay.
Evita Pozzi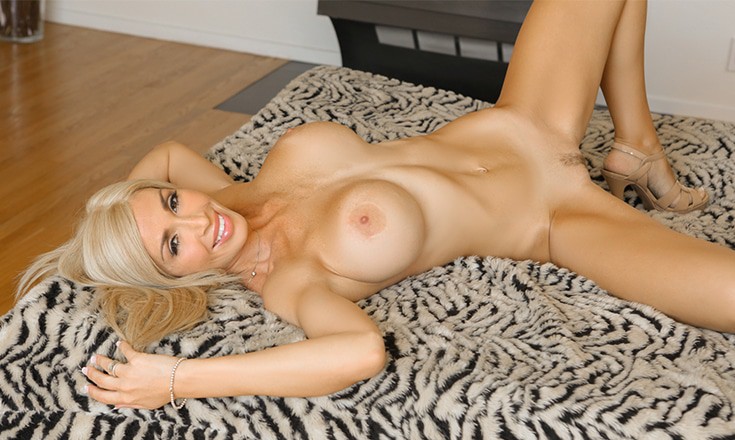 Evita is the first Italian milf on this list and although she doesn't feature in too much porn any more our sources tell us that she is still active to some degree so she's earned her spot. She hasn't got a tonne of content out there but what she does have is sublime if you like your milfs with blonde hair and big fake tits… We think her best scene was the one she did for Reality Kings so if you want to see her at her finest go and sign up.
Roberta Gemma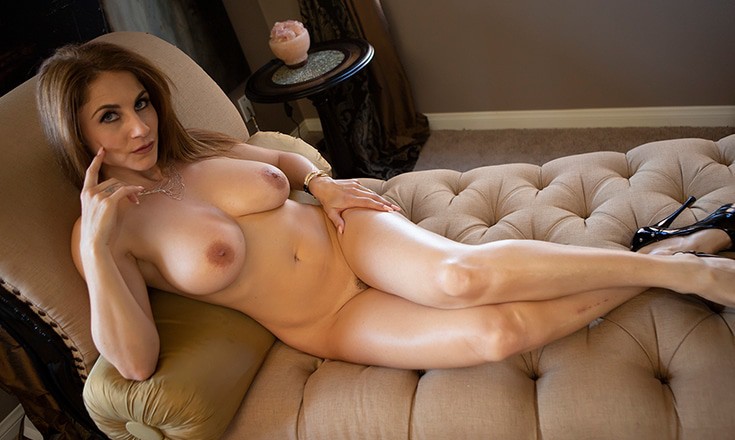 Roberta is the oldest Italian on the list, but also one of the hottest and age has treated her very, very well. She's got an amazing pair of all natural boobs and although she doesn't really work with many porn studios any more she is still active on both her own website and Onlyfans. She's got the curves, the boobs, pretty mature 'I'm the boss' face and to many of your delights some hair down below. She's one of the finer milfs in porn (unfortunately she doesn't have enough main stream content to make our top milfs list) and we hope that she continues to make porn for many more years to come.
Sofia Cucci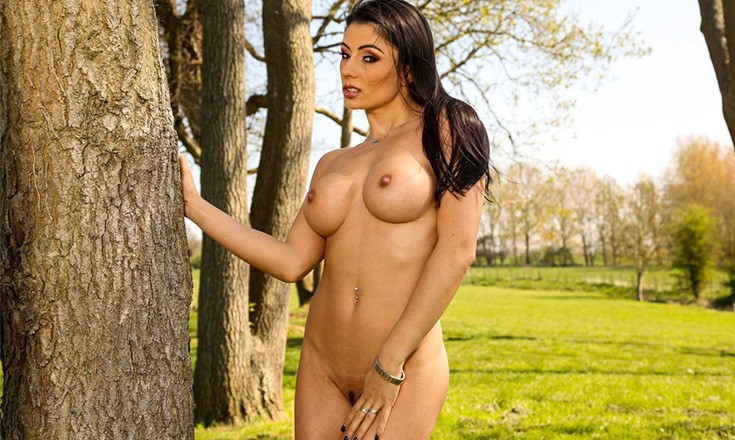 Arguably the hottest Italian pornstar if you like a firm body and fake tits, she was hugely popular during her 10 year career in porn (between 2006 and 2016) but alas, all good things must come to and end. Luckily for us she was involved in porn while HD video was around so there's plenty of content out there that's still perfectly watchable to sink your teeth in to.
Pornstars with some Italian blood in them
The below girls weren't born in Italy and may not have even been there let alone lived there, however, they do have some of that fine Italian blood running through their bodies so after much debate we decided to add them to the list, but separate them as they're not thoroughbreds.
Amia Miley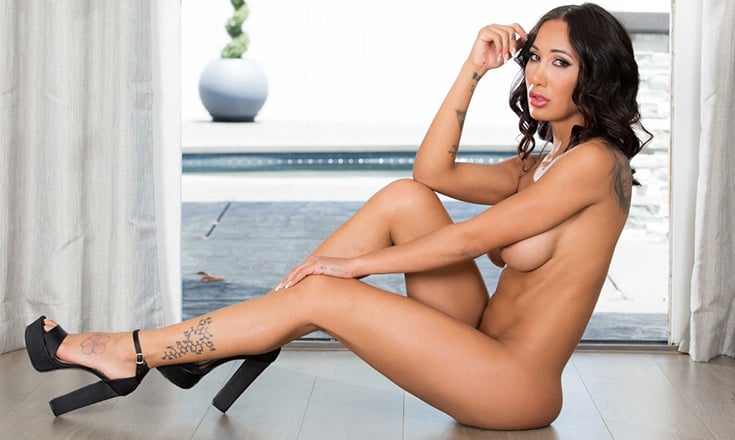 We love athletic pornstars girls, the look of their body with a light outline of their abs when they're being fucked just looks so sexy to us. Don't get us wrong, we love curves too but our perfect girl would look almost identical to Amia, now we may get a lot of flack for that because she is very athletic and some people don't like her fake tits (she was hot before her boob job) but for us, she's practically perfect and you won't change our minds.
Gia Dimarco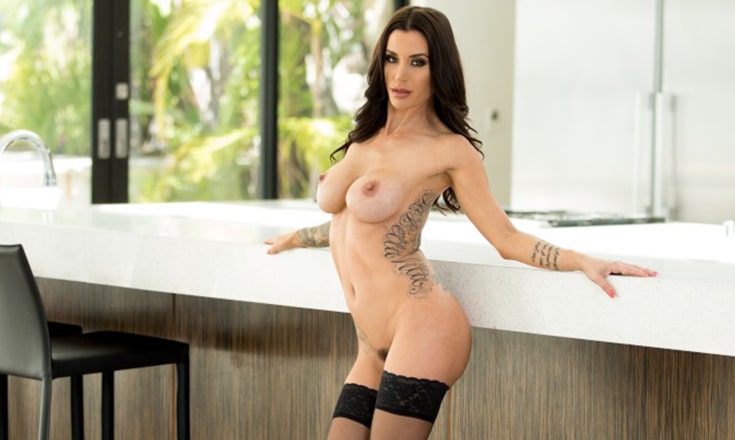 Gia (also known as Haley Wilde) unsurprisingly has some Italian blood in her, we say unsurprisingly because she looks Italian but she wasn't born there and she actually lives in the USA. Gia isn't really active any more, she does have an Onlyfans page but from what we can see it's not being updated anymore (or at least it hasn't for a good few months). We also haven't seen her release any new porn at any major studio, so she has probably retired, however, she's a stunner and should be here, plus she has plenty of content out there as she was massively productive at one point in her career so there should be plenty videos out there to keep your hand busy.
Megan Rain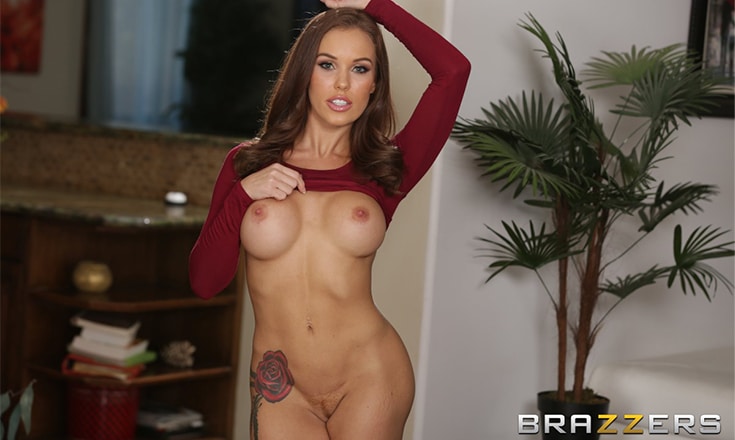 When Megan first came onto the porn scene she was an instant hit and for the context of this list, yes she does have some Italian blood in her. She entered the porn industry at the tender age of 18 and continued making porn until just a year or two ago, and yes as that implies she has indeed retired from porn. Other sites may show her as active (Freeones) but she's not, at least not in the traditional sense i.e. she doesn't make porn videos and we can't seem to find her on Onlyfans so she isn't even making her own content – if you know of a place where she's still making content we'd love to know so please do leave a comment!
Alura Jenson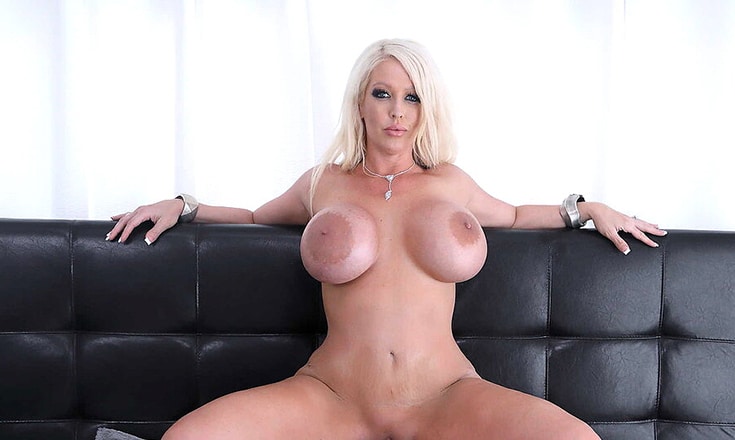 Alura is an absolute gem, she performs in almost every kind of porn from orgys to sensual and even with transexuals – you'd be hard pressed to find at least some scenes that don't make you warm and happy inside… She might not be for everyone though, her boobs are probably a bit large and look a bit too fake, and her curves may be too much for some, but we think she's beautiful and is one of the most kinky milfs in the industry.
Tory Lane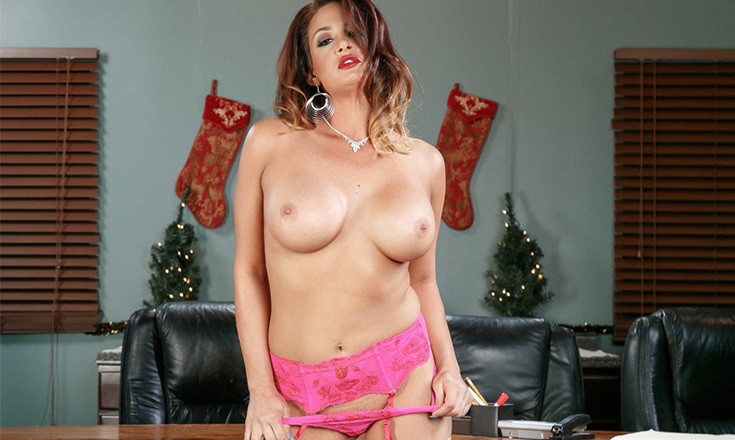 Tory Lane is a porn legend, back in the day we couldn't get enough of her. However, she hasn't been active in porn for some time and although her Twitter does seem to be active it only posts the same tweet all the time so it must be a bot. The Tweet takes you to Clips4Sale where Tory does indeed have some videos, but they're not recent so we can only assume she has retired. Tory had a great body and released some awesome scenes but most of them aren't in full HD (some are) so in our millennial eyes are unwatchable… Sorry, but who knows, maybe one day she'll make a comeback.
SEE ALSO: Asian Pornstars
So that's it, the end of our best Italian pornstars list, how did we do? Did we miss your favourite Italian pornstar? If so let us know in the comments and we'll be sure to get them added (if they deserve it).