Redheads traditionally means a girl with 'ginger' hair, however actually dying your hair red has become more popular and to be honest we think it looks hot, hotter even than ginger girls in some cases. So instead of only listing ginger girls we've mixed it up a bit and have included girls that frequently dye their hair red – we hope you don't mind!
SEE ALSO: The Hottest Blonde Pornstars
Faye Reagan
Faye has been one of the most active all 'natural' red head pornstars ever with over 230 scenes under her belt – by natural we don't just mean her hair tits (which are of course all natural), we mean her hair colour, she was born a ginger and remains a ginger.
Jayden Cole
As with a lot of pornstars Jayden began performing in girl on girl scenes before she moved into hardcore porn – which inevitably happened and made all of us red head lovers very happy. She's got the looks, the body and most importantly for this list, she has the hair.
Janet Mason
This red head milf has one of the best bodies in the industry, you couldn't tell by looking at her figure but she's actually 48! As well as performing in porn she's also a mainstream model and fitness competitor. A fun fact is that she and her husband enjoy swinging, if only we lived close to her.
Tana Lea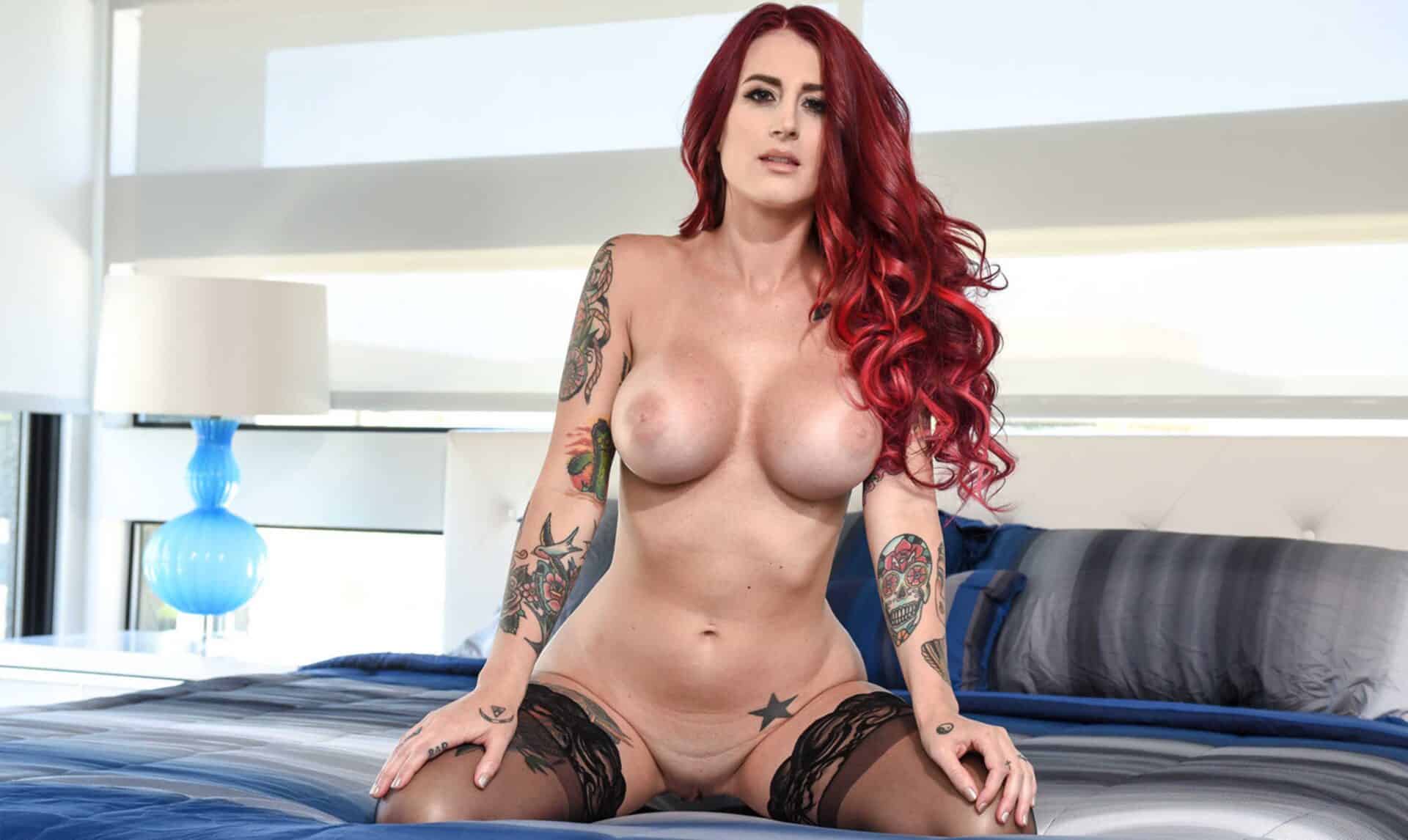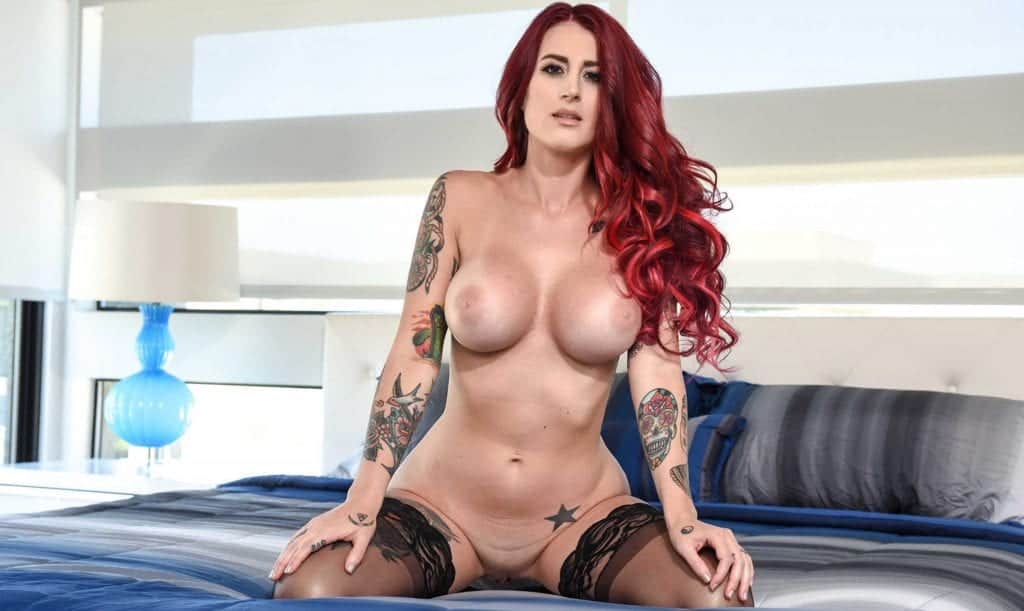 Tana obviously isn't a natural red head but if I'm honest I think I prefer girls with bright red hair rather then ginger and Tana is right up our street, she's got the tattoos which if you've been on this site before you'll know we love, she has big tits and she's got curves. She's released some great scenes over at Burning Angel, go and check them out!
Misha Cross
This 25 year old Polish beauty most definitely has the looks and the body to be a first class pornstar – she's arguably the hottest pornstar from Poland. A bonus for us is her tattoos (we like inked girls), which she seems to be keen to add to since in her most recent video she has another on her arm.
Karlie Montana
With over 190 adult scene under her belt this red head beauty from the US has all the makings to have a long and prosperous career in porn. Unfortunately she has only been performing in lesbian scenes as of late but we're sure she's just giving her pussy a break.
Ember Stone
She's not a natural red head but she is naturally beautiful, and by natural we mean she has natural tits, she's hot and she has a hairy bush down below, which isn't a bad thing – depending on what you like of course. She's new to porn, and being just 22 she has a lot to learn but she's definitely one to watch.
Sasha Pain
Sasha is one of our favourite red head pornstars, she's got the body of a teen, tit's that are just right and she's inked… Even if you don't like girls with tattoos, you're going to love Sasha. She's been featured several times on Mofos and will no doubt be appearing on more networks soon.
Nikki Rhodes
Nikki has unfortunately retired from porn, however, during her career she produced some seriously hot scenes so she most definitely deserves a place on this list. With her innocent looks, pale skin and all natural ginger hair there was nothing not to like, unless of course you don't like red heads and if that's the case why are you here?
Camille Crimson
Camille is Janet's main rival when it comes to the battle of the hottest red head milf. They both have a place in this list, and which one you prefer would most likely come down to if you like women with curves or women with abs.
Alex Tanner
The 19 year old Alex Tanner has been hugely active since starting her porn career in 2014, she's been featured on several of the top porn networks including Brazzers and Mofos and we're confident that her porn career will continue to expand. One of our favorite features of Alex is her landing strip of pubic hair, which of course is all ginger.
Dani Jensen
We got a lot of stick for not having this beautiful red head on our list, and for good fucking reason. This girl is beautiful, she has a great figure (tits are on the small side) and a perfect ass, we apologize for her not being on here sooner.
Lilith Lust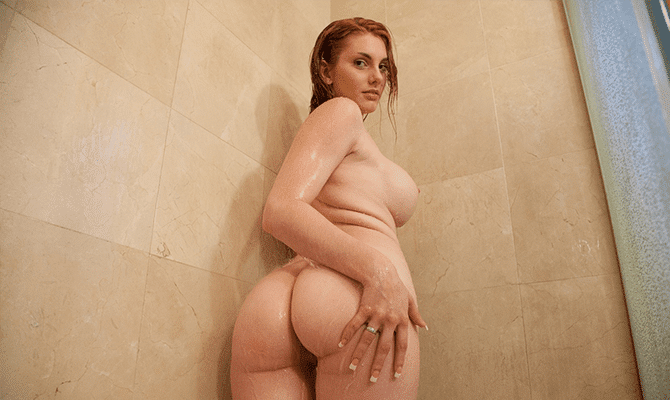 Lilith was brought to our attention via a comment left on this post, and god only knows why she wasn't included on the list in the first place – she is hot, seriously hot. She has a great body, a great pair of tits and has been in some seriously awesome scenes. If you like red heads, you'll like Lilith; we certainly did.
As with all of our list, these girls were not placed in order – it was hard enough to pick the hottest red heads let alone also put them in order. Let us know if you think we have missed anyone in the comments below!
This List Was Last Updated on Oct 10, 2022.