Every man loves tits, and porn is traditionally known for busty pornstars. However, more girls are entering the porn scene with small tits and as strange as it may sound these girls are actually some of the hottest girls in porn right now. They have a supermodel look about them and we personally cannot get enough of them.
SEE ALSO: Asian Pornstars
So without delay, lets list our favorite flat chested pornstars for you to gaze your eyes upon:
Alina Li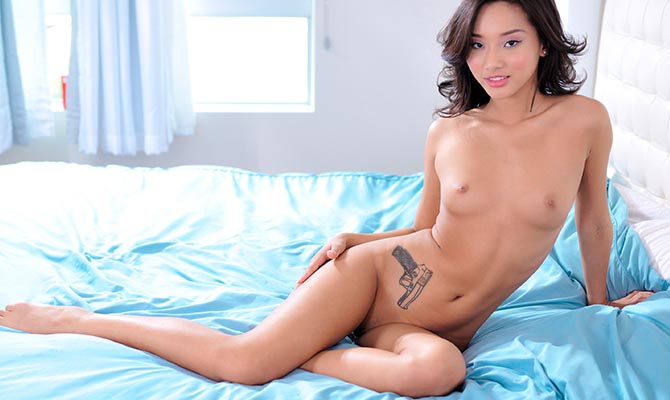 We are of course like most men massive fans of big tits, however Alina is one of our favorite Asian pornstars right now regardless of the size of her boobs, there's something about her that makes us keep wanting more. If you haven't seen this girl before you should definitely go and check her out.
Dakota Skye
Dakota's got a super sexy look about her and wears some really hot outfits. Almost all of her scenes are great, and we're big fans of her piercings. She's released a ton of content so there's no shortage of videos to watch which is always a plus.
Ash Hollywood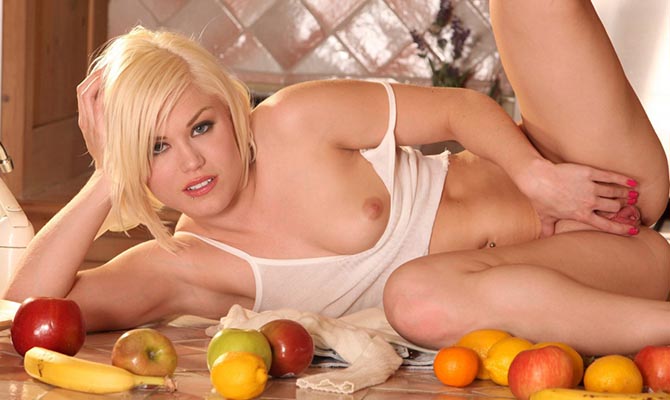 Ash has slightly bigger tits than Dakota and is just as hot but she doesn't have the spark that Dakota has when we see her getting screwed. However she does have a couple of hot tattoos which is something Dakota is lacking and as you know we are huge fans of inked girls.
Misha Cross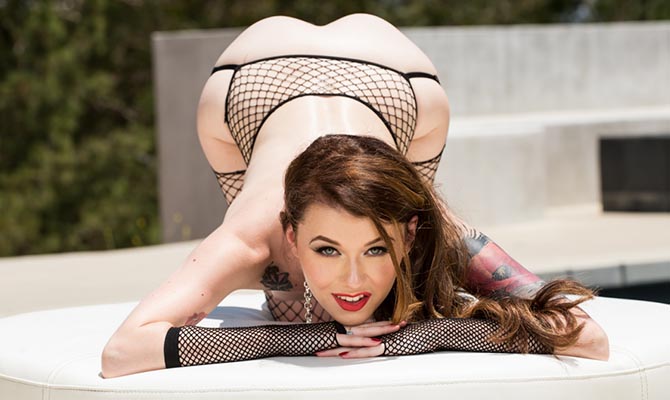 Following on from two blonde babes we have our first caucasian brunette of the list. Misha is always a pleasure to watch, she's got a great body and an innocent look about her which when she plays the babysitter comes in really handy and makes these scenes seem a bit more genuine.
Adriana Chechik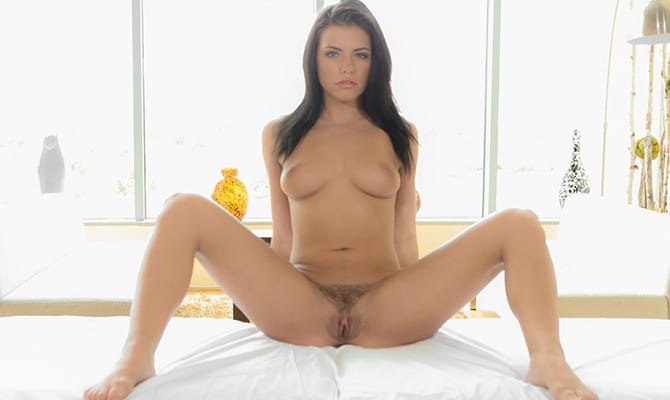 Adriana is probably one of the most well known pornstar on this list, she's won 6 awards for her performances including 'Best Scene', 'Best Anal Scene' and the most fitting for this list 'Best Body'. She has appeared in over 180 videos and she's still going strong. If you haven't seen her before where the hell have you been – go and check her out now!
Anjelica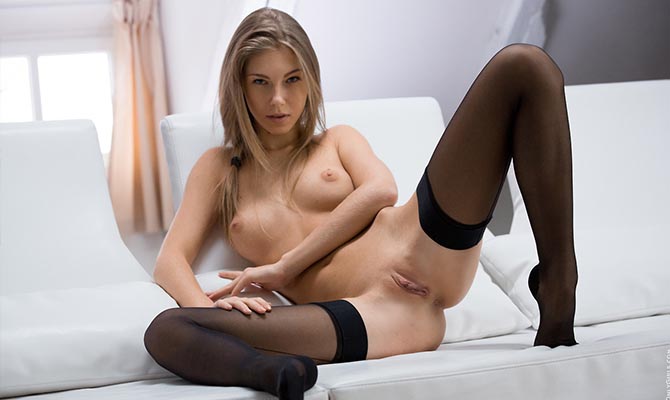 Anjelica has been featured by us a few times in the past, the reason for that is that she is an absolute stunner. We're massive fans of hers and are always on the lookout for her new scenes because every scene she does is incredible.
Doris Ivy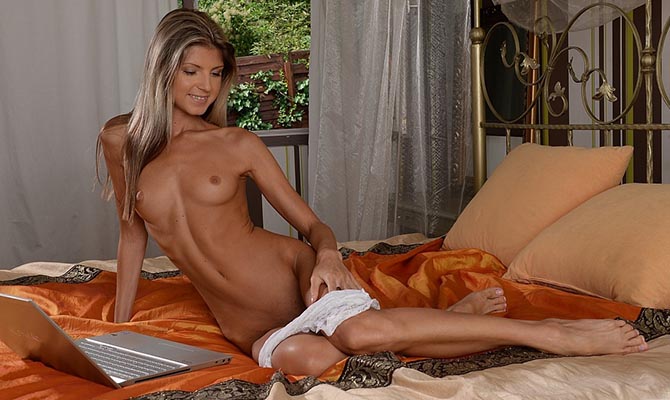 This 24 year old flat chested Russian pornstar is incredibly hot, and although we feel she is not as hot as her Russian counterpart Anjelica she still deserves a spot on this list. Her best scene by far is the threesome scene she performed with none other than Anjelica, if you haven't seen it already we highly suggest you go and check it out.
Riley Reid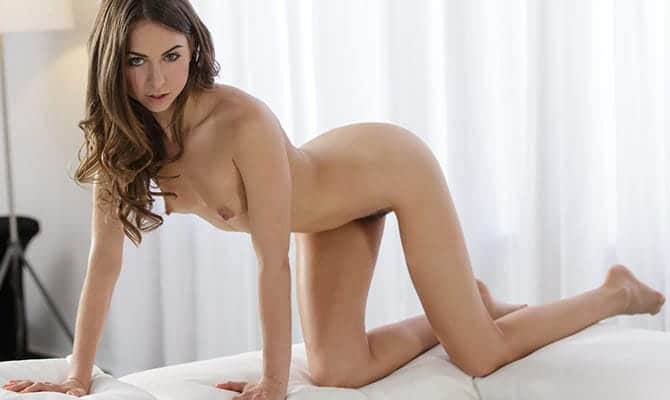 She's won 9 awards, has been featured in over 320 porn videos, has a great body, pretty face and the ability to make any man cum many times over. You've heard of her and you have most certainly had a tug over her. And if you haven't leave now.
Skin Diamond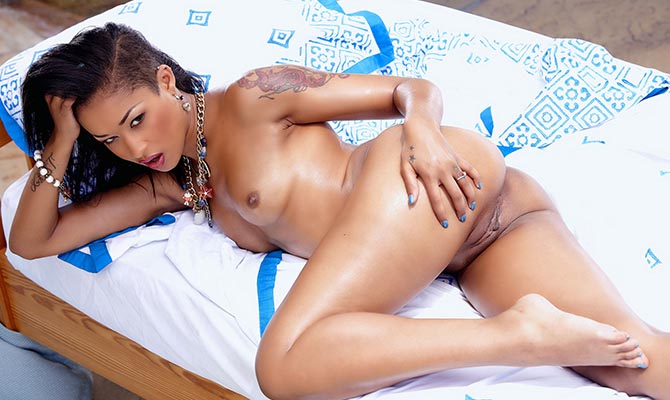 Skin Diamond is the only ebony pornstar to make it onto this list, we love her emo look, her tattoos and her piercings. This isn't the first time we have featured her on IFL Porn and we're sure it won't be the last.
Dani Jensen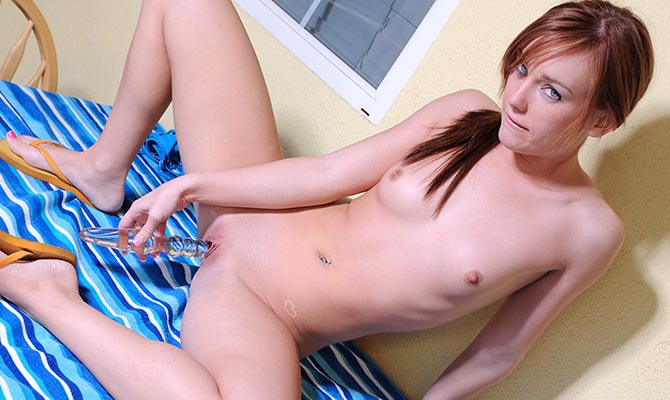 We first featured Dani on our red head pornstars list and here she is again. Dani has a great figure and is a great performer to watch. If you're into your red heads she's the flat chested pornstar for you.
Do you think we have missed someone off this list that deserves to be here? Let us know in the comments and we will take a look, if we agree she will be added in the next update.
[adinserter name="Block 1″]