This List Was Last Updated on Jun 13, 2017.
Brazzers is by far the most publicized and popular paid porn website, the reason other than their great marketing team is the fact that they have some of the hottest pornstars in the world on their roster.
The list below doesn't necessarily list the hottest pornstars per se, it lists the hottest pornstars that have amazing content at Brazzers, for example there may be a pornstar that's super hot and deserves to be on the list but their videos on Brazzers are not great when compared to other sites – after all, porn isn't all about looks, if the video is poorly directed and the positions suck the video won't be too good.
SEE ALSO: The Best Pornstars (of 2017)
We've split this list out into two sections, section one includes the pornstars you have most likely already seen before on Brazzers, section two contains pornstars that you may have seen before but are not as prominent.
Pornstars you've probably seen on Brazzers (or elsewhere) already:
Madison Ivy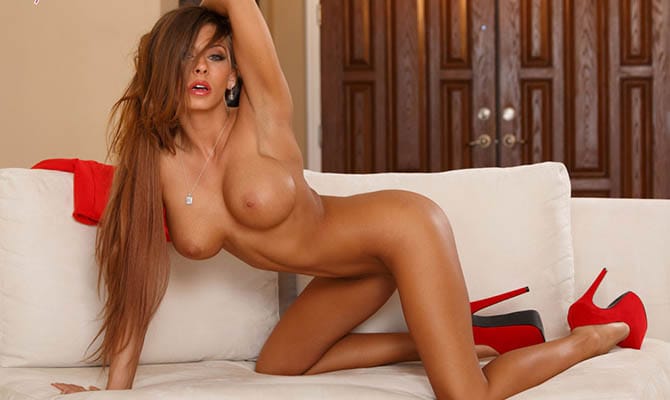 If you've ever been on Brazzers then the chances are you've seen Madison before, and no list featuring Brazzers pornstars would be worth anything if it didn't have Madison Ivy on it, she's the reigning queen of Brazzers but has unfortunately retired, but she has been replaced by a woman that's just as hot.
Peta Jensen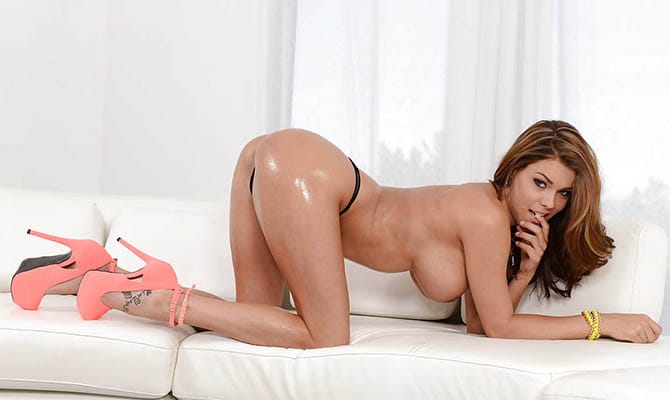 And the pornstar to replace Madison Ivy as the queen of Brazzers is none other than Peta Jensen, she's been featured on several of our lists before and no doubt she'll be appearing on many more to come, there was a scare in 2016 that she was retiring from porn but has since retracted that and has said she will continue to perform but less frequently.
Rachel Starr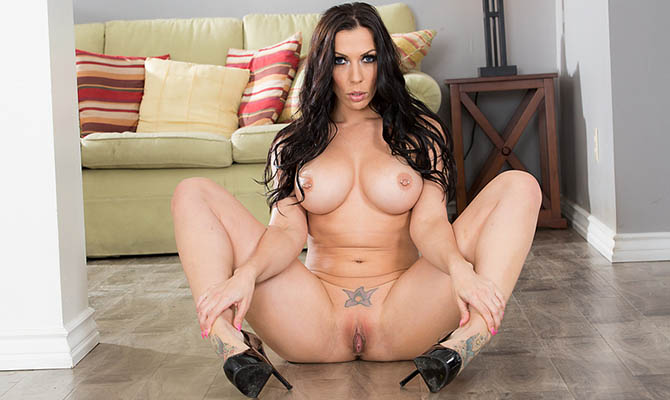 Rachel Starr has been one of porn's most popular pornstars for a while, we weren't massive fans of hers at first but after watching some of her more recent scenes on Brazzers we can see why so many people love her – she's got the body of a goddess and the face of a woman that would eat any man alive.
Monique Alexander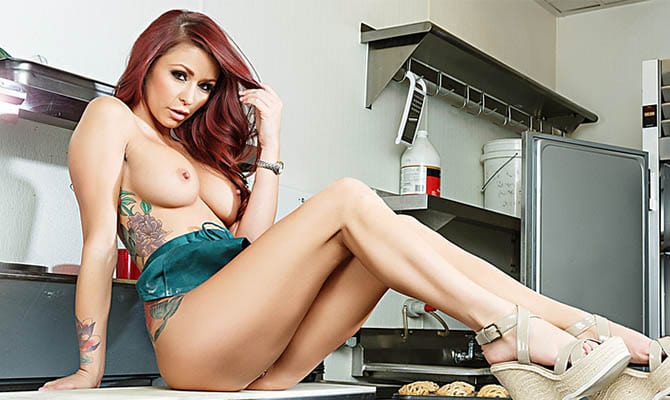 Monique was arguably hotter when she had small tits and blonde hair, however, that's not to say she isn't hot now because she is. We love her scenes with Peta Jensen and although we preferred her blonde she does look great with red hair too.
Diamond Jackson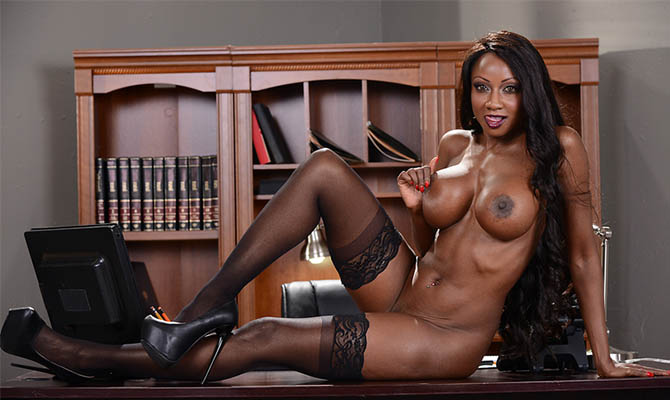 There are not many 50-year-olds in the world with a body like Diamond's, she's still got abs, she's still got the tits and she's still got the looks. If we were to choose just one 50+ pornstar as our favorite then it would without a doubt be Diamond Jackson.
Audrey Bitoni
Audrey has been around since most of us started watching porn, and her scenes just keep getting better as do her looks – she's got a cracking pair of fake tits and a curvy body to match, we're just hoping she had many more years left in her.
Mia Malkova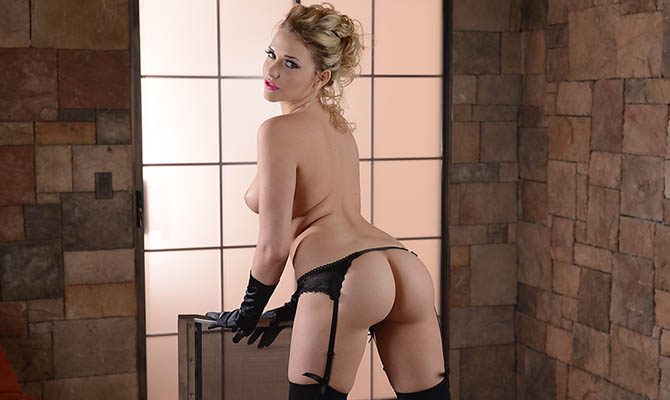 Mia Malkova was made famous by her incredible bubble butt, she has one of the best asses on a white girl and her cute face and slender body just add to her appeal.
Eva Angelina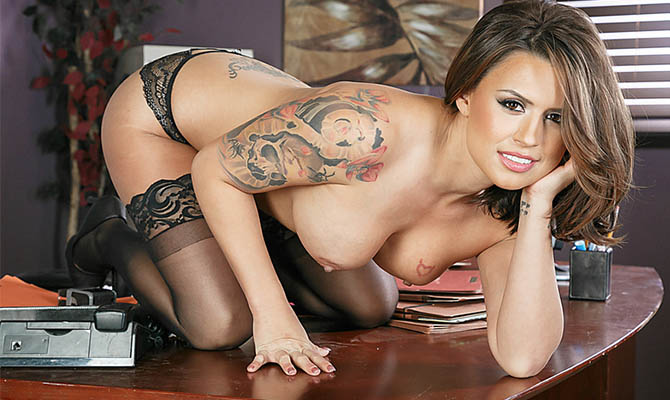 Eva has always been one of our favorite pornstars, we were worried a few years back when we thought she had retired but luckily for us that wasn't true and she's back and just as good as ever.
Kayla Kayden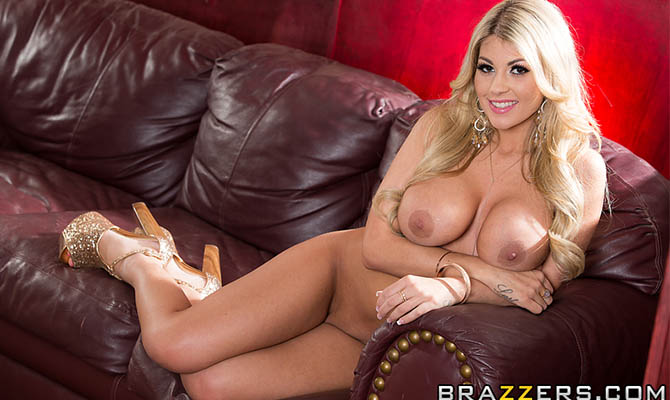 Kayla used to be one of our favorite blonde pornstars, but then she had a little break and since then even hotter blondes have come on the scene (see Marsha below). The thing we like most about Kayla is her lovely curves and amazing tits.
Destiny Dixon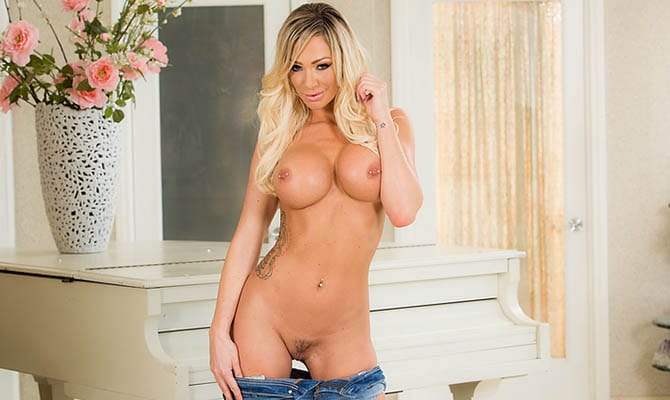 We've been Destiny's number one fans for as long as we can remember, her body is to die for she's got a pretty face and to add the cherry to the cake she's also got some ink. To sum up she's an incredible pornstar and ever since she's gone more blonde we've loved her even more.
A few more to look out for:
---
Less well-known pornstars on Brazzers often overlooked but are super sexy:
Jasmine James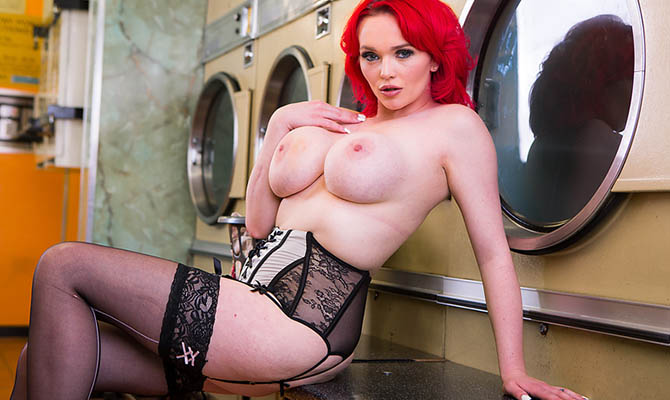 Jasmine is a stunner, she's got amazing curves super sexy red hair and she's got that sexy British accent. One thing you might not know about Jasmine is that she will never take her top fully off, this is because she has a scar she is 'ashamed' of which is a real shame because we're sure she's just as beautiful even with a scar.
Rikki Six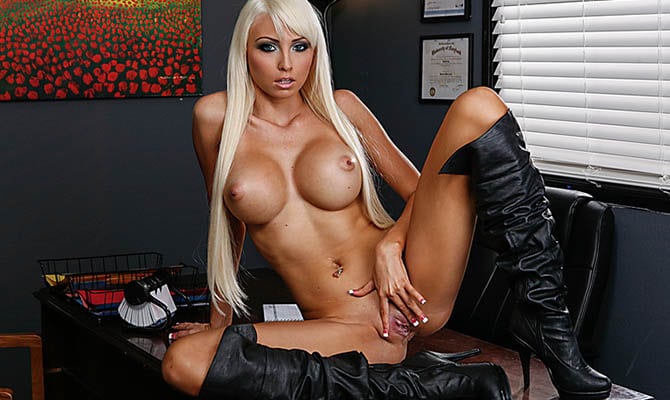 Rikki is an amazing blonde pornstar, she looks pretty fake so if that's not your thing then Rikki isn't for you, she's a real life barbie and we personally cannot get enough of her. It does look like she has now retired as we haven't seen any new content from her and her website has been taken offline, but we're holding out hope that she will return.
Harlow Harrison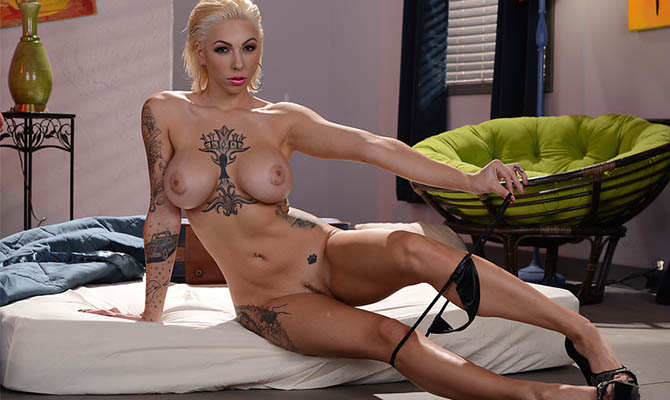 Since we first saw Harlow's gorgeous curves and more importantly her ink we fell in love, she was instantly added to our hottest inked pornstars list and here she is again. One thing we love about Harlow is that she keep getting better since we first saw her she has obviously been working out, she's now trimmer than ever but what's best is her tits are still just as big as ever.
Mary Jean
There's not much better than watching a curvy ebony babe with a big ass getting fucked, and Mary delivers on all fronts better than most so if you haven't seen her before go and check her out.
Subil Arch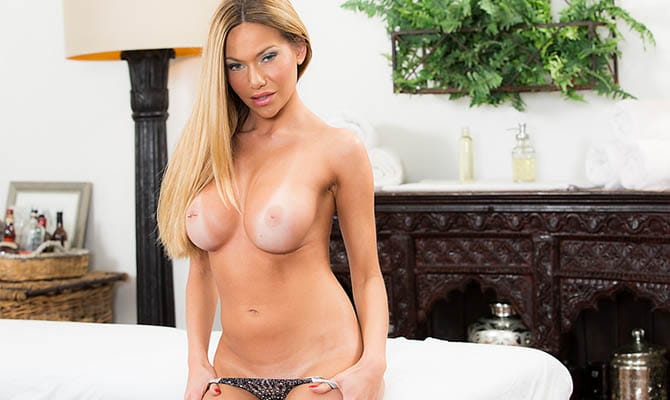 Subil is without a doubt our favorite Russian pornstar and that's saying something considering Russia has given us a lot of hot pornstars. She's got the best body we have seen on a pornstar and her fake tits are absolutely perfect. She has only released two scenes at Brazzers but if you want to see more of her we would suggest heading over to the DDF Network.
Patty Michova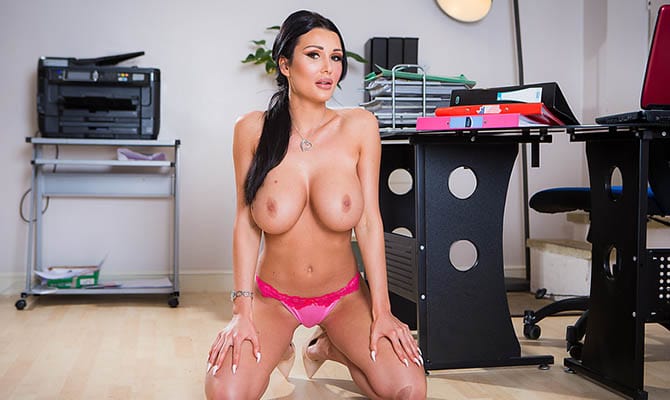 It's extremely hard not to fall in love with Patty's curves, her tits are incredible and her face is so beautiful we could stare at it all day. The good news for Brazzers subscribers is that some of her best scenes have been released on Brazzers so enjoy.
Blanche Bradburry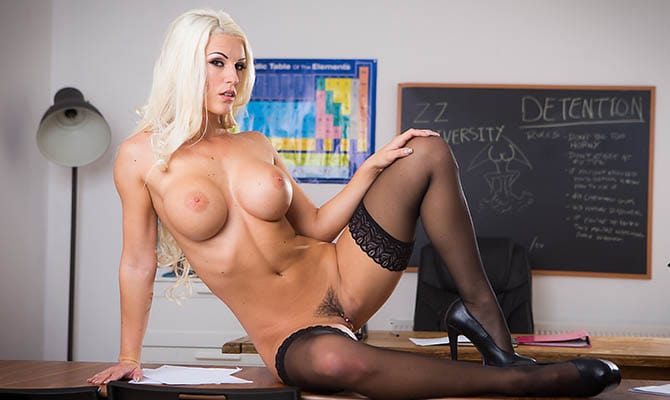 Blanche has been around for quite a long time and we've always been fans of hers, however more recently she has had a boob job, usually we would say a girl looks better natural but in Blanche's case it has increased her appeal 10 fold.
Tegan James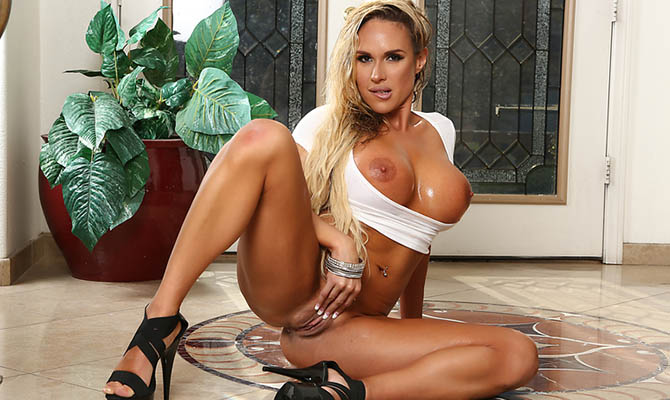 Teagan is a porn newcomer, as far as we know she only started performing in porn this year (2017) and we instantly fell in love with her, she has a typical mom next door look with big tits and curves for days – she's definitely one to keep an eye on this year and if she keeps up the good work she'll be included on our hottest milf pornstars list very soon.
Kaylani Lei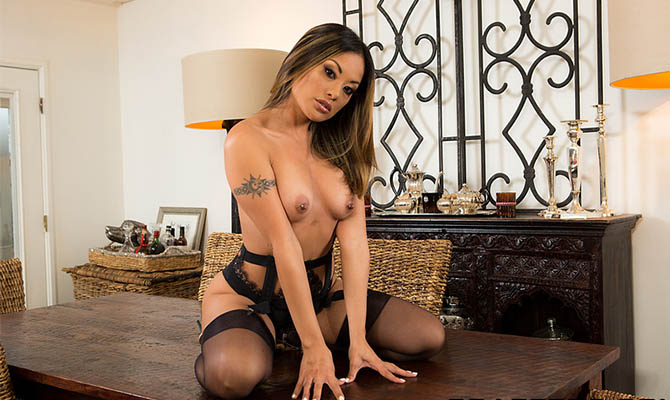 The first and only Asian babe on this list is Kaylani, she's a beautiful girl with a sexy skin tone a perfect peachy ass, a cute innocent looking face and to make things even hotter she has pierced nipples.
Even more
We could keep writing about these pornstars all day, but to be honest fingers are starting to tire and looking at this many hot girls for so long isn't healthy but we can't just leave the list there as it wouldn't be fair to the other pornstars that deserve to be here so see below for more pornstars on Brazzers that we think you should check out right now.