Australia isn't just known for its deadly animals nice beaches and funny accent, no, Australia is also known for its beach babes (Baywatch anyone) and it won't surprise you to know that there's a lot of hot adult entertainment talent making its way out from down under and no, they're not all blonde (just mostly). Anyway let's crack on with the hottest Australian pornstars list:
SEE ALSO: Blonde Pornstars
Angela White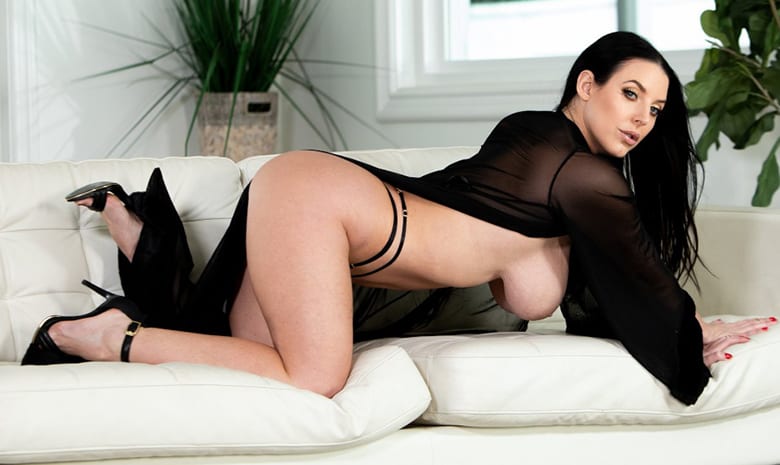 Angela has probably earned legendary status in porn now, everyone who watches porn has probably seen her at some point so she doesn't really need an introduction but if for any reason you've never laid eyes upon her then she's a voluptuous babe with huge all natural tits. Angela has taken more of a director role as of late especially when in mainstream, however, she does have a very active Onlyfans account if you want to see her newer stuff.
Scarlet Chase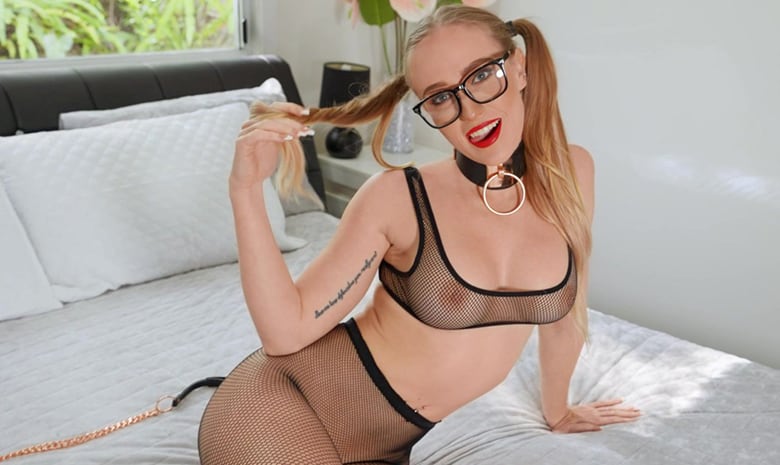 You may know Scarlet from PornHub where she most commonly resides (she goes by the name of SecretCrush on PornHub) well, until she became a hit on Onlyfans that is and now her free videos have dried up which is understandable. She has also released a couple of scenes for Brazzers as did a few other well known ametuer pornstars during the COVID pandemic since they were having a hard time getting performers on set. Scarlet is a stunner with her best feature arguably being her ass closely followed by her incredibly sculpted set of fake tits, she is without a doubt one of the hottest amateur pornstars right now.
Isabelle Deltore
Isabelle ticks a lot of boxing for us, we love blondes, girls with ink and athletic looking girls… She's basically our ideal woman the only thing that stops her from being the ideal woman is her fake boobs, don't get us wrong they look great… We just prefer our girls all natural even if that means they have smaller boobs – that doesn't mean we wouldn't chew off our own leg just to spend a night with her though, she's still most definitely worth a leg.
Savannah Bond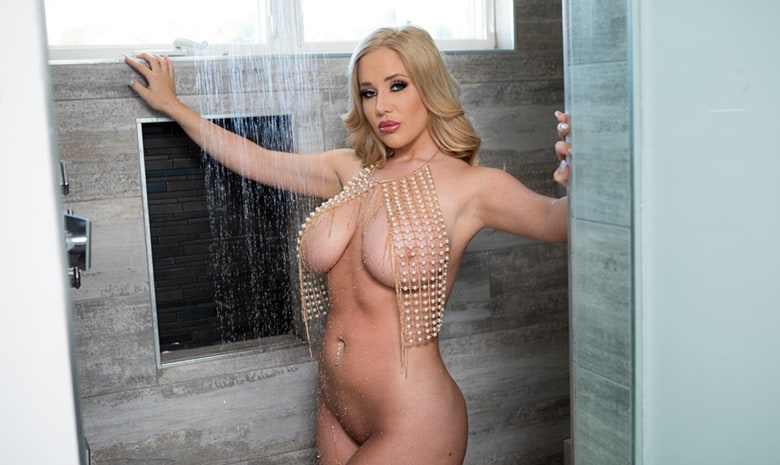 She's relatively new to the porn scene having only officially joined the industry in 2019, and considering there was a pandemic which essentially shut down all porn studios for some time shortly after she joined she's still managed to release plenty of content and has shot scenes for some of the biggest studios including Brazzers and Naughty America to name two. As you can see from her picture she's a typical Aussie, beach babe with a stunning body, blonde hair curves and big (fake) tits so it's no surprise that she managed to get a foothold in porn and gain a following so quickly, oh she's also got a phat ass too so if you like you like big ass pornstars she could be the Aussie for you.
Andy Adams
Tattoos, big fake tits, blonde hair and tanned skin what's not to like? Andy really does have it all going for her, well, everything apart from the work rate because at the moment you can't find too many videos of her online there's some but nowhere near enough. However, she didn't enter the scene until 2019 so we should cut her some slack especially since there's been a pandemic going on. She does already have a fairly popular Onlyfans account though, we haven't peaked inside yet but for $9.99 a month we expect her to be putting out some good content.
Gigi Allens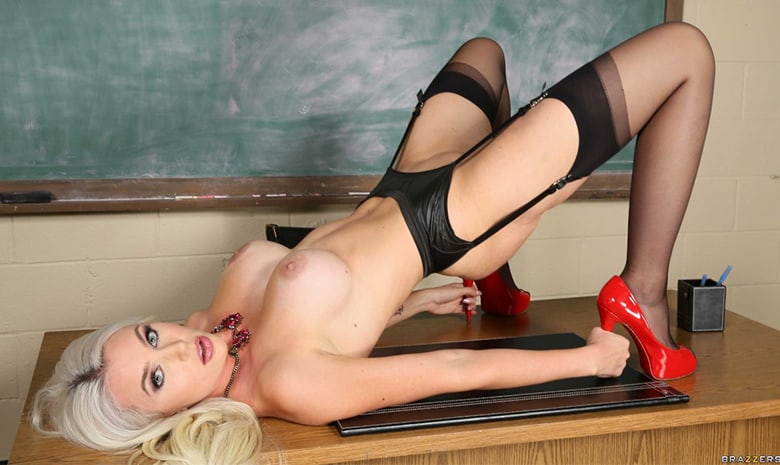 Gigi in our eyes is the original and traditional Aussie babe, blonde hair, big tits, slim waist and a sexy face it's impossible not to like her. Saying she's blonde is a lie these days though as she's sporting dark hair with a pink frill but if you were to search for her on any porn site you'd mostly see her with blonde hair. Gigi as with many of the big pornstars doesn't work often in mainstream porn anymore, instead she's opted to spend her time on… Yeah you guessed it, OnlyFans.
Aubrey Black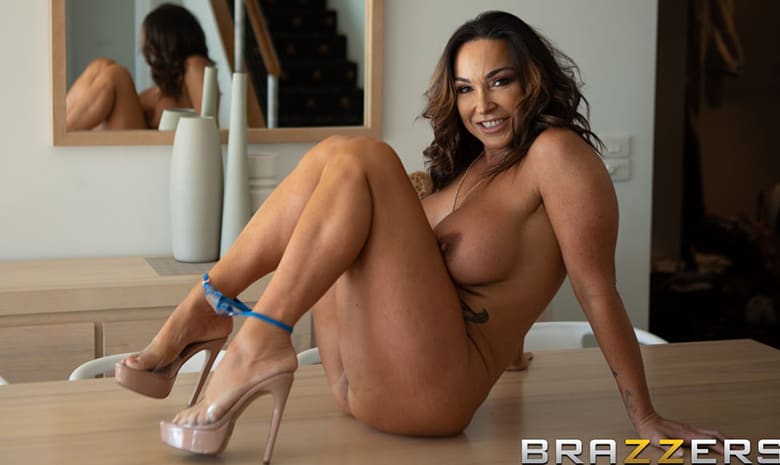 When Aubrey first entered porn after spending many years as a high class escort our jaws dropped, we love milf pornstars and Aubrey unlike some other milfs in porn actually looked like a milf (that sounds offensive but we don't mean for it to be) we we loved it. She's got an awesome figure, a stunning face and a super sexy accent which is something we didn't think we'd ever say about an Australian (no offence). She hasn't been in as many scenes as some of the other girls on this list, but there's enough to keep you entertained for a while (most scenes can be found on Brazzers with BangBros having a few).
Kiara Edwards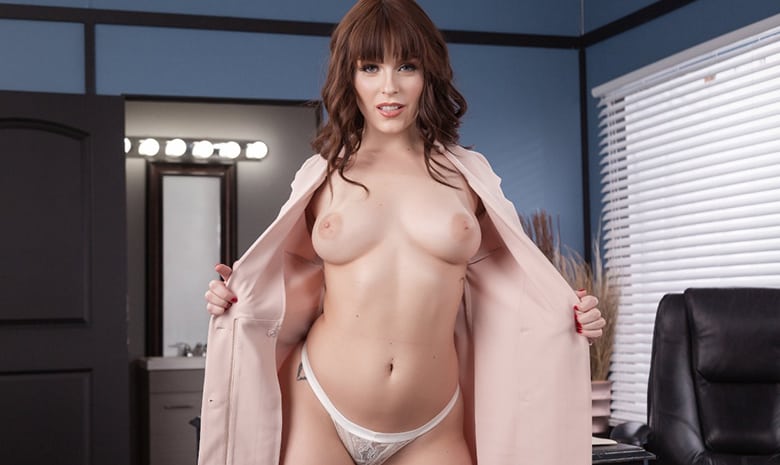 Kiara "The All Natural Wonder From Down Under" has been tearing up the porn scene in the past year or so, in such a short space of time she's managed to garner a decent following online and is making a killing from her Onylfans account. If we were asked what we like best about Kiara it would be her normality, she looks normal hot girl that you might see at your local store which is a good thing, she's not fake, she's just real (yes even her tits are). That might sound like a bad thing but it's not, she's stunning.
Yasmin Scott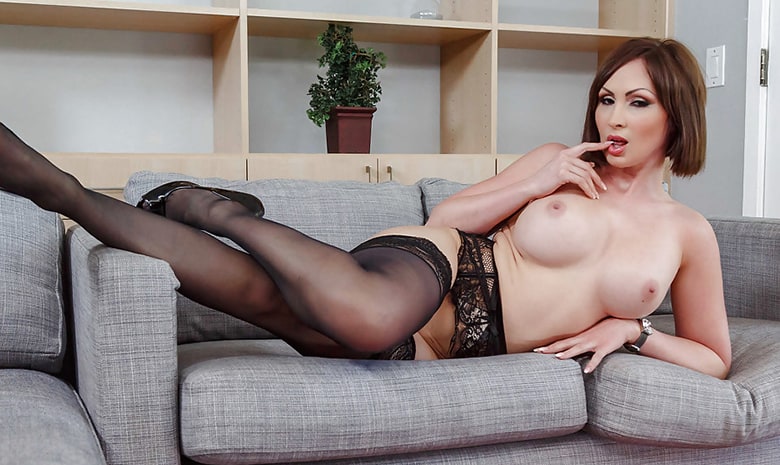 Yasmin is no longer involved in porn, and we usually don't add girls who are definitely out of the industry but we made an exception for Yasmin because she was such a babe and was hugely popular during her heyday. Even though she's not involved with porn any more she was a workaholic while involved so there's plenty of videos out there for you to digest, all of which are in full HD since she didn't join the industry until around 2015.
Nina Milano
Nina is an absolute babe, we think she has the best body out of all the girls on this list and a pretty face to boot.  She's exactly how we expect all lifeguards to be in Australia, and if they're not we're going to be severely disappointed. Nina hasn't appeared in too many mainstream videos, you can probably count them on your fingers, but her Onlyfans account is popping so it's worth checking out, she also releases all of her content onto her wall so no pesky paid messages.
Australian Pornstars FAQ
We get asked the same questions all the time, so we've added FAQs to the bottom of each of our lists to answer the most common ones. As always, if you think we've missed someone off the list the best way to potentially get them added is by dropping a comment in the comment section at the bottom of each post.
You're missing my favourite Australian pornstar...
We're all humans and everyone makes mistakes, if you feel like we've made one by not adding your favourite to the list then please do get in contact on Twitter and we'll review and get her added if she deserves it
Why do you mention Baywatch when it's not set in Australia?
Yes we know Baywatch is set in the US and not Australia. However, the Baywatch babes closely resemble what a beach looks like in Australia - if you don't believe us go take a visit. Plus Australia is known for its beaches so it made sense to us...