There's something very erotic about watching Amateur porn, the girls all look very normal i.e. not pornstars that have their face painted to make them look as hot as possible. Because of this normality it brings porn back to reality which is great, most amateur pornstars also only perform boy / girl scenes with their partners which is kind of romantic when you think about it.
Anyway, here's our favorite Amateur pornstars list – enjoy.
SEE ALSO: Teen Pornstars
Bryci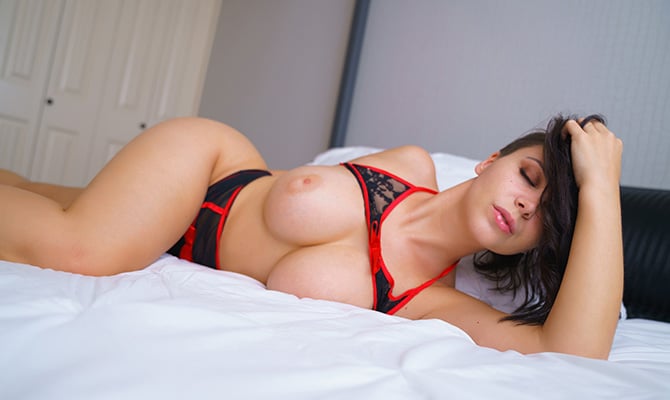 Bryci is amazing, in our opinion she has got the best figure out of all the girls on this list, she's also got a pretty face and as strange as it may sound a sexy voice which pairs perfectly with her incredible JOI videos she regularly puts out – if Bryci was to enter into mainstream porn we're 100% sure she would make it onto our top pornstars list. She's one of the more active Amateur pornstars, she releases a new video on her site two sometimes three times per week. The only thing we would like to see more of is boy / girl scenes with better camera angles.
Lucy Cat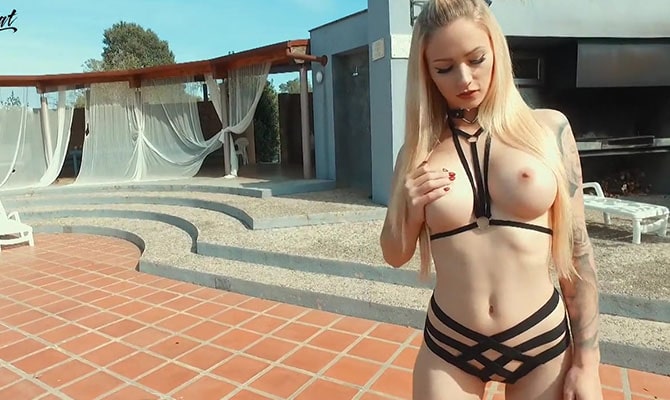 Lucy Cat is one of the most popular gilrs on the Amateur porn site 'My Dirty Hobby' and she's also one of the hottest blonde German pornstars you'll see. She's got a great pair of fake tits, and an incredible toned figure. If you have Instagram we would highly recommend checking out her profile where she regularly shares sexy and revealing pictures.
Katie Banks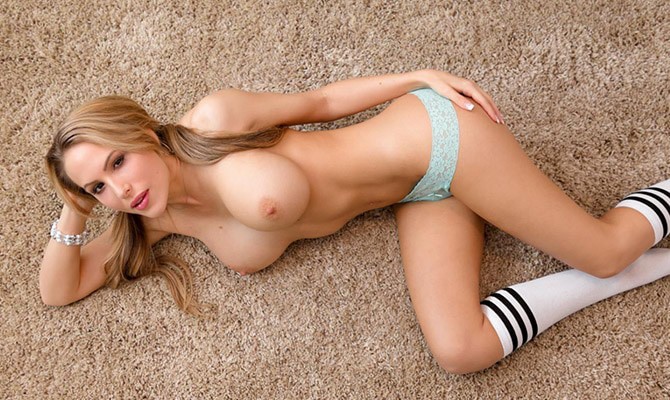 Katie is a typical blonde cheerleader type girl with big (but not too big) fake tits, she was most definitely the girl all the boys wanted in college. Katie must be into her fitness as her body is beautiful, and unlike Bryci she shows it off well in her videos (especially her boy / girl videos where you'll regularly see her riding cowgirl).
Meana Wolf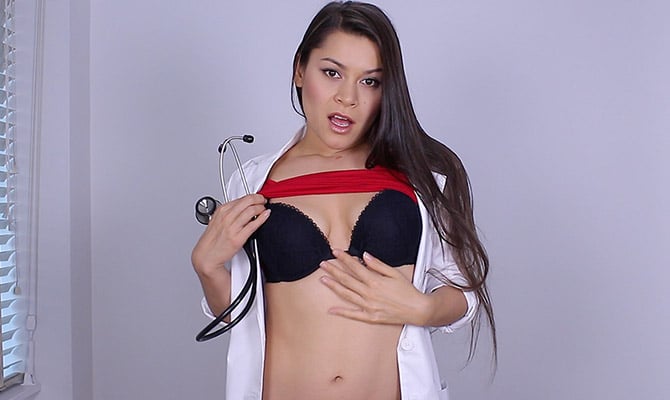 Meana is a smoking hot latina (we think she has some Asian genes in her too – feel free to correct us if we're wrong) with a great body, natural tits and an extremely sexy face. We love her videos, she does a lot of crazy satanic stuff which we find really erotic, she seems really down to earth too not like anyone cares about that…
Kissa Sins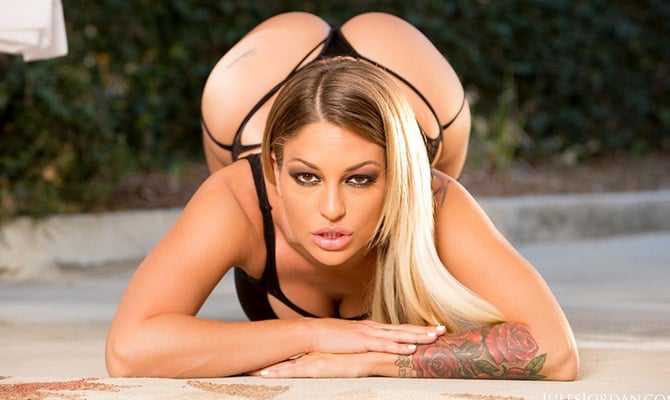 Since Kissa has released scenes for Brazzers we were hesitant to put her on this list (she's already featured on our blonde pornstars list), however, she hasn't been featured on Brazzers for a while now but she's regularly releasing content on her own site that she runs with her partner and pornstar Johnny Sins. Their personal site is very much Amateur, so we feel like Kissa should be here, that and she's smoking hot with an amazing big ass.
Lexi Luna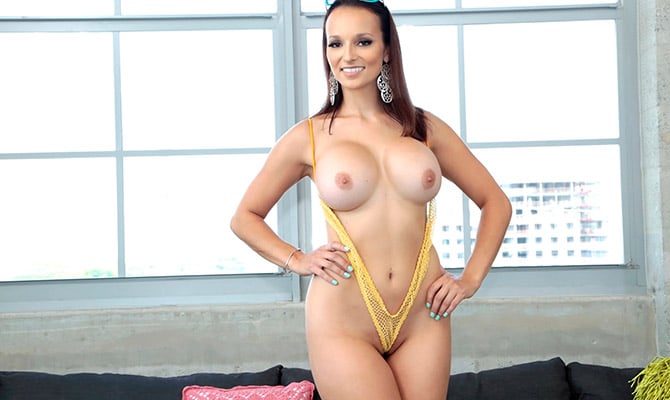 If you've been anywhere near PornHub recently you will have seen Lexi's videos, especially her 'mother and son' scenes, we're not overly into Taboo, but honestly if the girl is as hot as Lexi we don't really care what they are saying (there's a mute button for a reason). We can't find a website for Lexi, but if you're interested in seeing more of her she's regularly featured on the 'Family Therapy' studio page over at Clips4sale.
Mandy Flores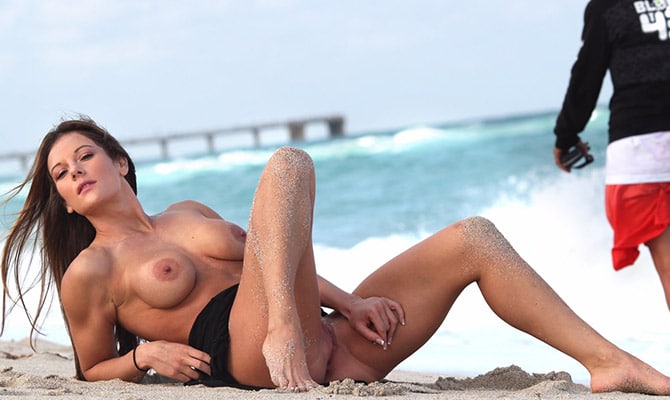 We're big fans on Mandy, we love her authentic 'milf' look, natural tits and even the blonde highlights in her hair – she genuinely looks like she could be your friends hot mom. As with Lexi, she does release a lot of Taboo scenes but even if that isn't your thing you should still check her out – she also creates footjob videos if that's your thing.
Xev Bellringer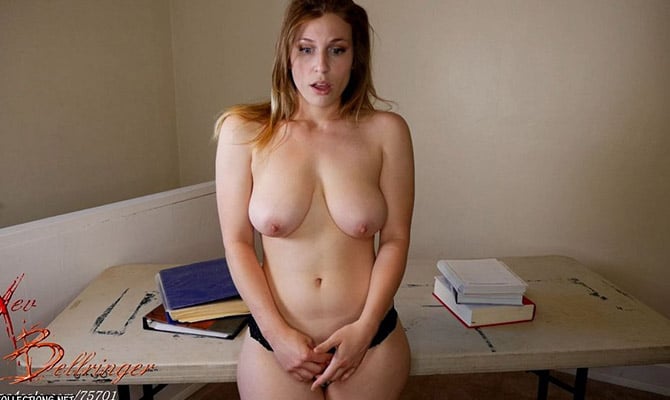 The thing with Xev is, she's hot but she's not overly hot, which means the scenes she performs in seem a bit more realistic, she's still a milf of course, there's not many men that would turn her down, plus her tits are fantastic. She's very natural too which is something not a lot of other pornstars can say, it's almost as if she wears no makeup. The only thing with Xev is, she doesn't release many boy / girl videos and solo scenes can get a bit boring after a while.
Cherry Crush
Cherry is a beautiful girl, she appeals to us more because she's a bit wacky i.e. she would be placed into the 'alternative' porn category – though she does lack tattoos. Her tits are on the small side but they suit her petite figure and cute face – she's also a gamer so if you were ever lucky enough to date her you'd be a very happy man with your life revolving around sex and games. Most of her videos are solo, but she does do boy / girl scenes too, not as much as the other girls on this list though.
What do you think of our Amateur pornstars list? Did we forget to list your favorite? Maybe we didn't know about her – if you feel like we've missed someone let us know in the comments and we'll get her added (if she's hot enough of course).