This List Was Last Updated on Jun 13, 2017.
Some men believe porn isn't as good now as it used to be, we personally do not agree with that and the main reason is because we hate watching porn that's not in HD and most of these pornstars were active years before high definition was around.
That's not to say these pornstars are not hot, because they are and if truth be told some of the hottest pornstars ever are now long retired so in dedication to the pornstars that are no longer blessing our screens we've compiled the list of our personal favorite classic/vintage pornstars.
SEE ALSO: Curvy Pornstars
Christy Canyon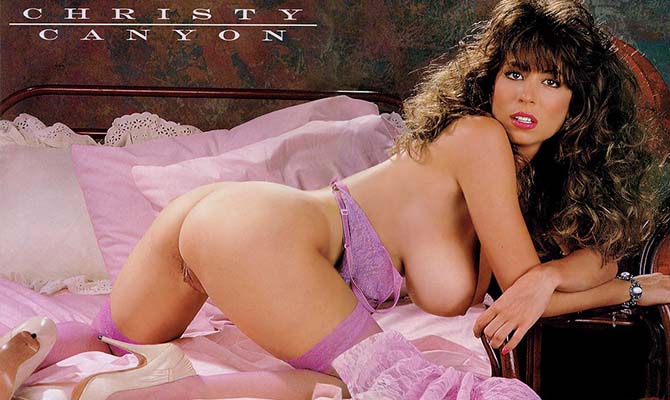 Christy was one of the most popular pornstars of the 80s, and she appeared in over 220 movies during her long career (active from 1984 to 2011). Although we say she was active during those years, she did retire from porn and then re enter the scene several times during her porn stint.
Brigitte Lahaie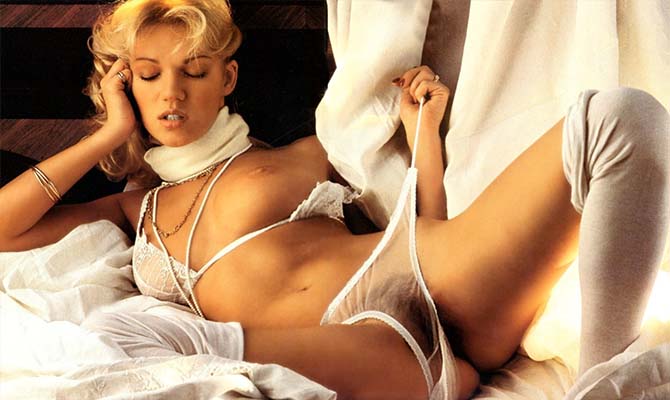 Brigitte was probably the hottest blonde pornstar of her time, and with over 170 scenes under her belt she was definitely one of the most active. This French beauty has since gone on to host her own radio talk show and has appeared in several French movies so there most definitely is life after porn.
Kay Parker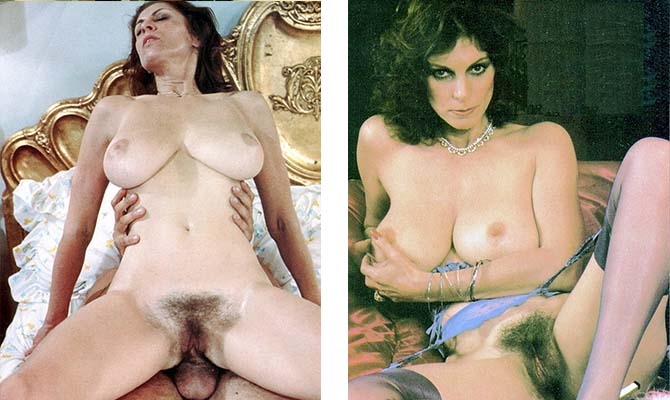 Kay was the most popular British pornstar of her time, she had a fantastic curvy figure and some of the best all natural tits of her time. If we had to match her body with a current pornstar it would be most similar to Ava Addams, and I think we can all agree that is one hell of a body.
Nina Hartley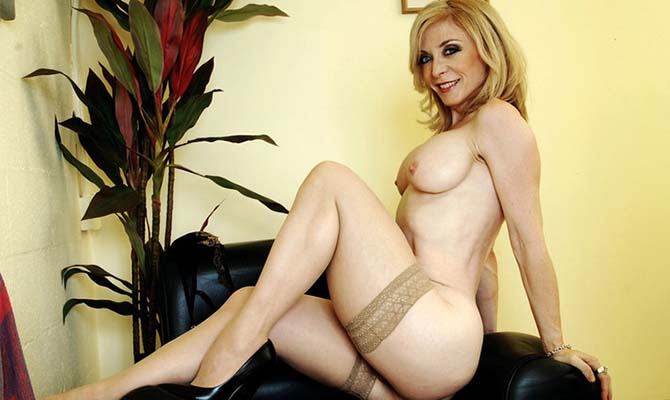 We still see videos of Nina Hartley on the tube sites today under the milf category and that is because she hasn't been retired for that long (retired in 2013), however Nina has been in the porn industry since 1981. Some prefer her when she was a bit younger, in her prime you could say; but we personally think she looked better towards the end of her career (2009 – 2013).
Traci Lords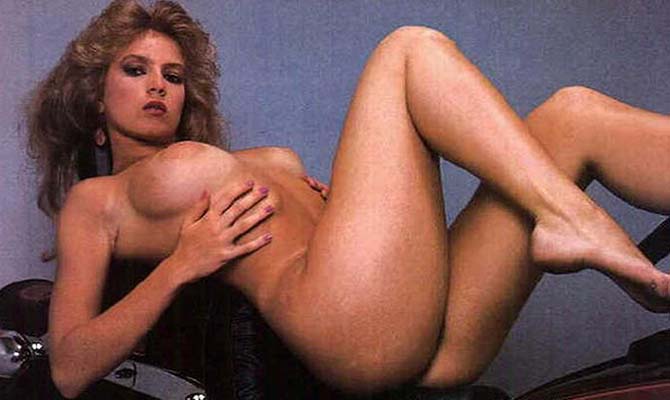 Traci was only in the porn scene for 6 years, but in that time she appeared in 170 films which is a few more than Nina Hartley who was in the porn scene for 30+ years so that gives you an indication of how popular Traci was with the porn studios and porn viewers alike.
Marilyn Jess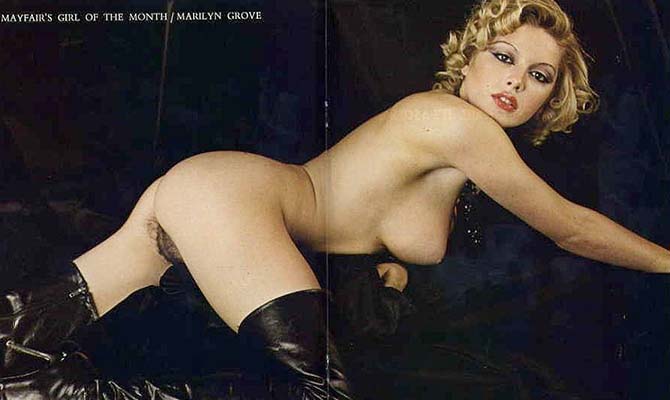 Marilyn truly was a babe, she had an incredible slim figure with the perfect sized all natural breasts. She was the go to euro girl for all of the big American porn studios because she knew far too well what men wanted to see, and thanks to the American studios there's plenty of videos of Marilyn for you to enjoy.
Domonique Simone
Domonique was without a doubt the hottest ebony pornstar of her time, she had a wonderful curvy figure, massive tits and the thing we all love about ebony pornstars a big ass. Even today she is remarkably hot, just take a look at her Twitter feed to see some up to date pictures of her – if she were to re enter into porn today, she would easily make it onto our hottest black pornstars list.
Vanessa Del Rio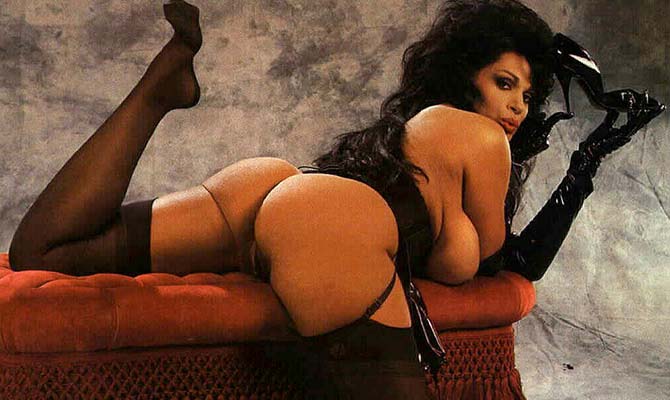 Vanessa is dubbed by many to be the all time queen of Latina pornstars, she's got the curvy figure Latina women are famous for and a mean and kinky face. She's a bit on the chubby side for our liking but her popularity during the 70s and 80s means she earned a place on this list.
Annette Haven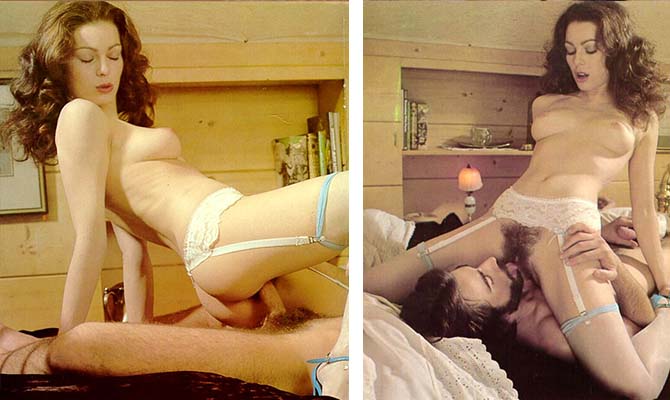 Annette was the innocent looking brunette beauty that hit the scene in 1973, she was basically an overnight porn superstar and a list of vintage pornstars without Annette is a list not worth reading. If she was featured in a movie that movie was almost guaranteed to sell and the studios knew that so she was in high demand. Our favorite feature of hers has to be her perfectly formed, peachy ass.
Lisa DeLeeuw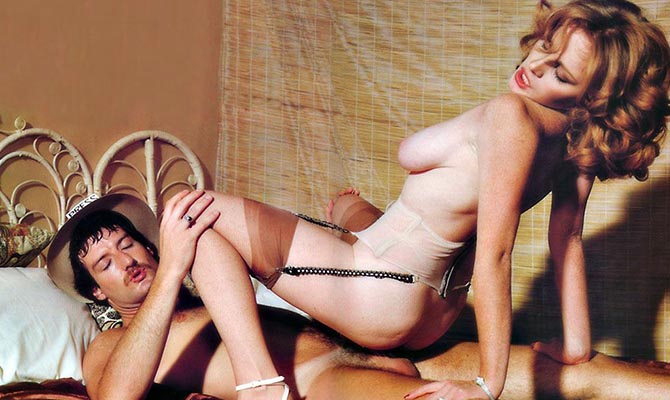 Lisa is the first and only redhead of the list, she had a 10 year career in porn and in that time she was a huge success, she was a bit fussy over the films she agreed to appear in which meant she was only featured in around 65 movies but each and every one of them was incredible.
So there we have it, our favorite vintage pornstars, do you think we have missed anyone out that deserves to be on this list? If so let us know in the comments and we will look at adding them.
[adinserter name="Block 1″]