This List Was Last Updated on Apr 16, 2017.
A voluptuous figure is often overlooked in modern society. With media depicting the 'perfect woman' to have a thigh gap and a waist slimmer than our chances of banging the 2007 Transformers Megan Fox, as men, we often forget about those ladies with a coca-cola figure. So this post goes out to those lovely ladies, who don't have a thigh gap; who have a big ass and a big chest and can take more dick than those skinny bitches (Just to clarify, we love 'those skinny bitches' just as much).
SEE ALSO: The Best BBW Pornstars
Bridgette B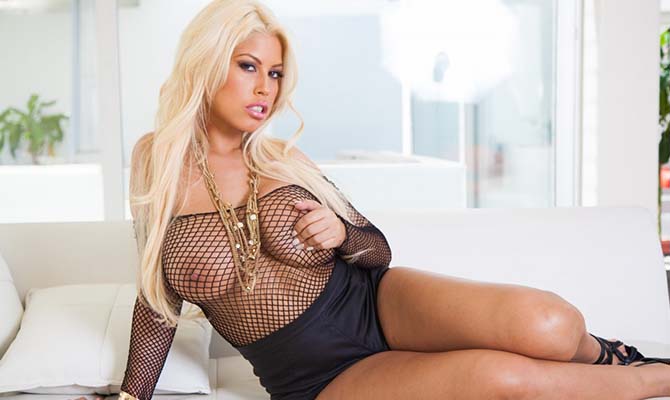 This blonde latina has got a great body, probably the best curvy body on this list. She's busty, she's got the figure, she's got the looks and to top it off she's a total nymphomaniac which is proven by the amount of videos she's been featured in online.
Summer Brielle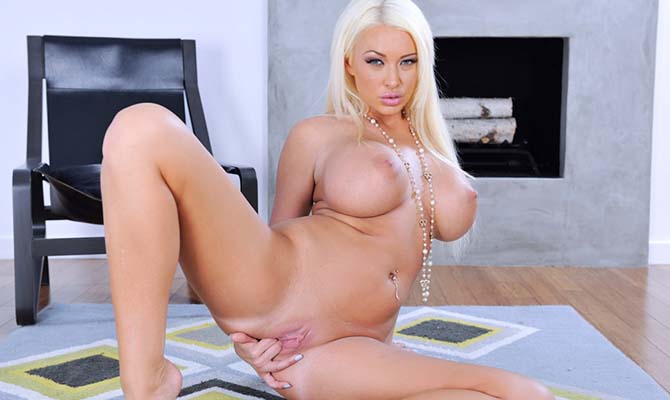 Summer made it onto our hottest blonde pornstars list, and it would be a sin not to include her onto this list also. She has some of the best curves we've seen on a woman, and she has a pretty face to match.
Sara Jay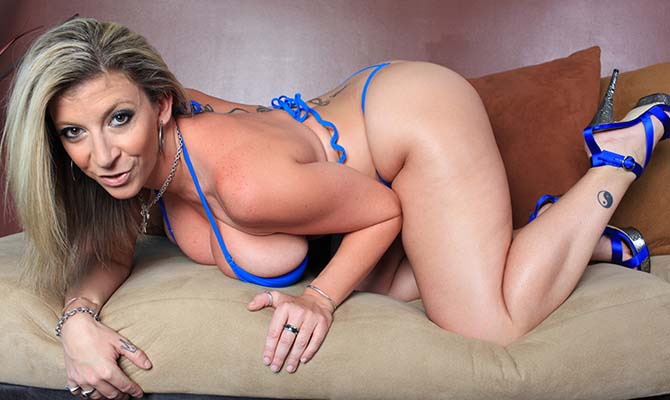 We don't think Sara is the most attractive pornstar out there, but she is popular online and she does have some incredible curves so it's only fair that we add her to this list. This busty blonde milf has been around for a long time, she had a short break but now she's back releasing content almost every week.
Alison Tyler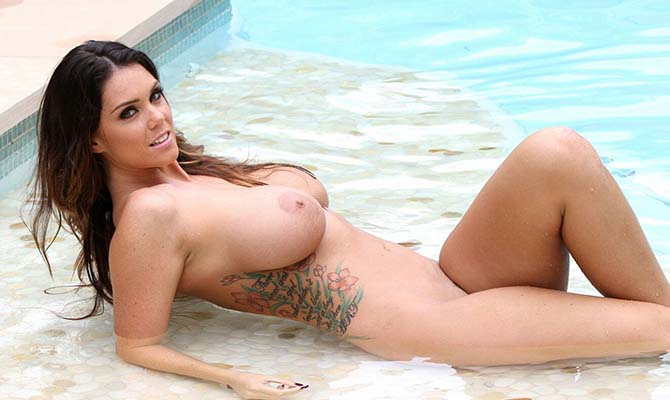 A list full of curvy women that doesn't include Alison Tyler is a list not worth reading – she's the queen of curves. Surprisingly this is the first time we have mentioned Alison on our site, which is wrong because she is a contender for a few of our lists, we'll re-visit some of our older lists and update them accordingly.
Eva Notty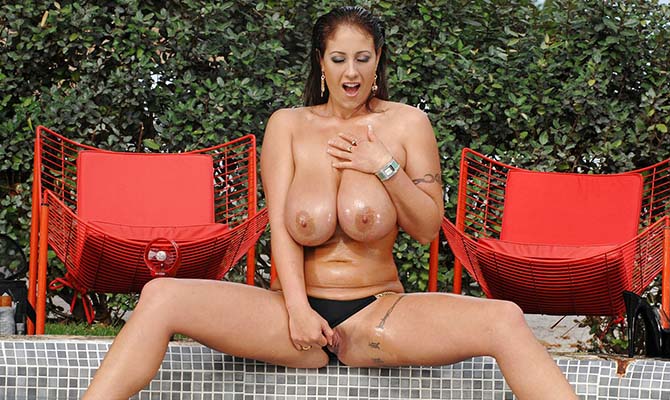 Eva has a body most milfs would be jealous of, well maybe apart from Ava Addams and Lisa Ann but that's a discussion for another day. Eva's curves are still turning on thousands of guys every day, and that is some achievement considering she hasn't been in that many videos when compared to other pornstars.
Cassidy Banks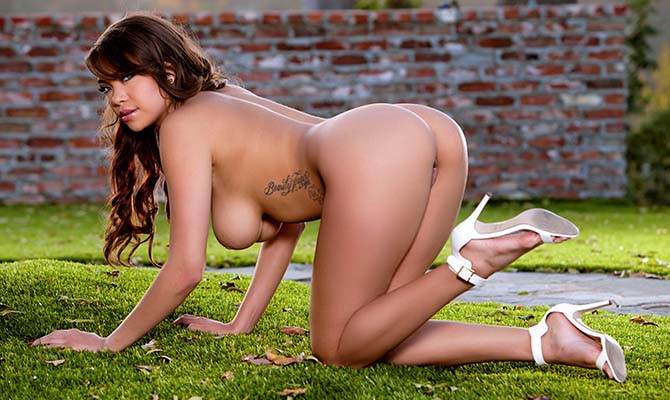 Cassidy has been featured many times on IFL Porn before, and here she is again. We're not biased towards her because we're in love with her, she does genuinely deserve to be here do you not agree?
Noelle Easton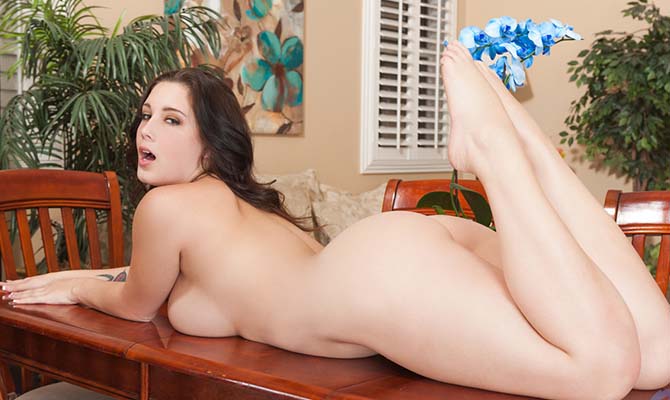 Noelle is super sexy and is set to be a porn legend if she continues the way she is going, she's already been featured by all of the top porn studios several times and has a huge following online which is a great achievement considering she's only been involved in the porn industry for a few years and is just 21 years old.
Jasmine James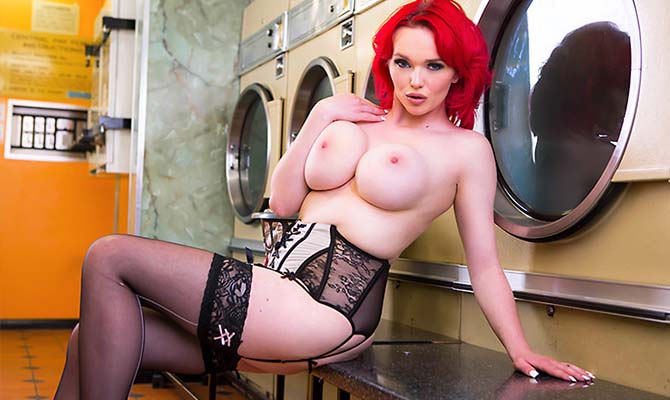 Jasmine is one of our favorite British pornstars right now, we absolutely love her red hair and of course we adore her voluptuous figure. The only downside to Jasmine is that she will never get fully nude in a scene, this is because she has a scar on her belly. However, this is minor and she still makes us weak in the legs even when fully clothed.
Ava Addams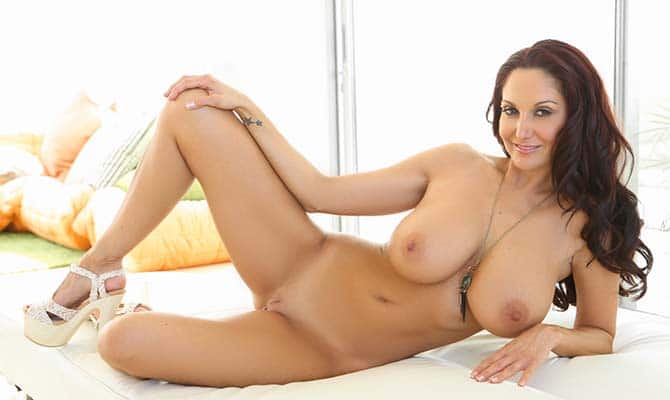 Ava is the queen of milfs at the moment since Lisa Ann left the scene, and for good reason too. We imagine Ava being a mother figure to the younger generation of pornstars, every aspiring pornstar would love to achieve what this woman has. She's only 36 though, so we hopefully have a lot more of Ava to see yet.
Alura Jenson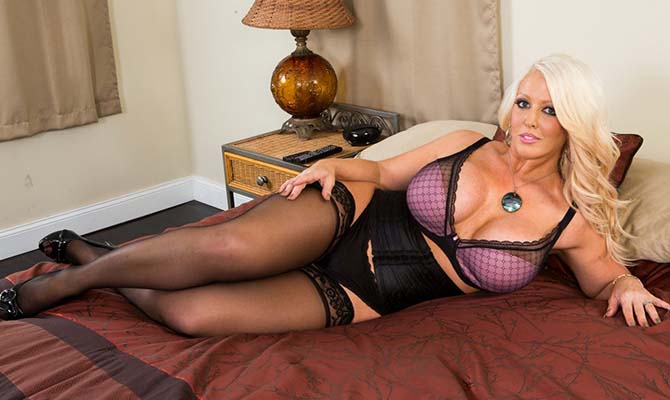 We were unsure as to whether or not we should add Alura to this list, she does have great curves but we are not really fans of hers – however after a long debate we decided to include her since we believed we would get some backlash from our readers. That's not the only reason though, as mentioned previously she does have some great curves on her!
Missy Martinez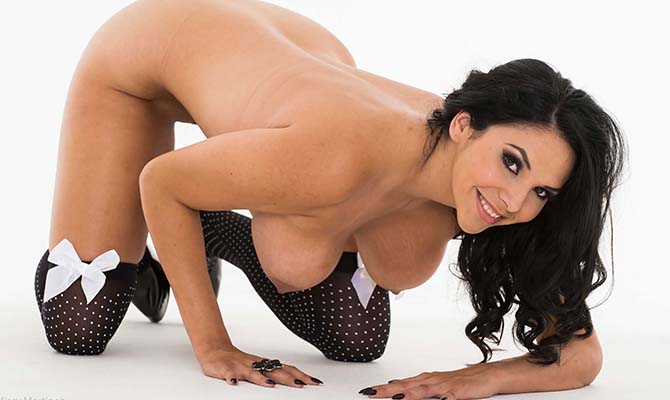 Missy is probably one of the most well known and well loved latina pornstars at the moment, we feel other Latina pornstars don't get the recognition they deserve but this girl certainly does. She's got a great figure and as strange as it may sound we're in love with her cute face too…
Gianna Michaels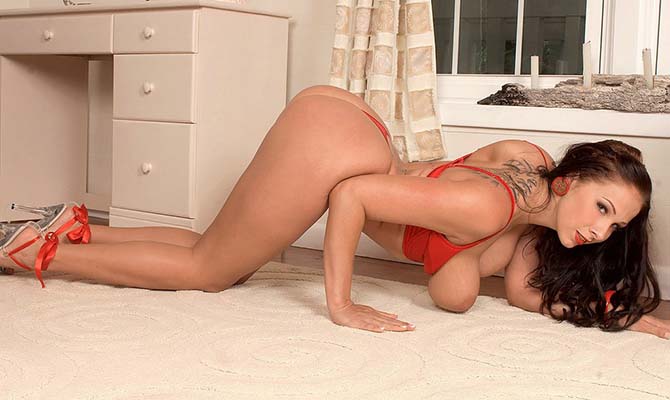 Gianna Michaels is also very well known in the industry for very similar qualities to Lisa. Her huge NATURAL tits are famous throughout the porn world, her ass looks delicious and her curves are out of this world. Her fun personality is really shown on the scree, it is always nice to see someone enjoying what they do. Even if it is taking 3 dicks at the same time. Whatever floats your boat. Anyway, her curves = happy men everywhere.
Retired Pornstars Worth Mentioning
Lisa Ann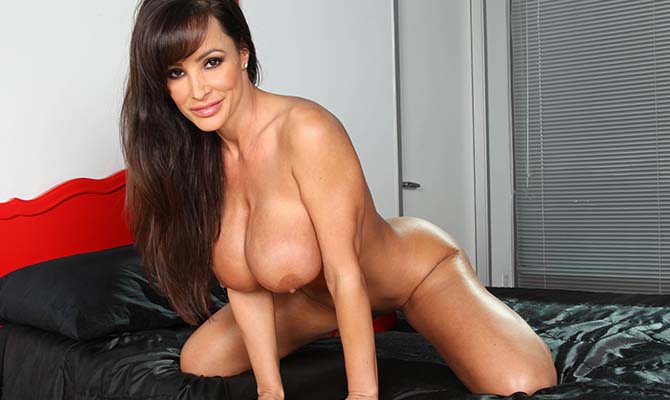 Lisa Ann could probably somehow end up on all of our lists. The Queen of Porn returns to your screens once again as her voluptuous body literally to die for. She's rocking a rack and a half, a splendid ass and her toned tummy and her thick legs aid in bringing out her curves. She is a piece of art that we could happily watch all day long.
Jenna Presley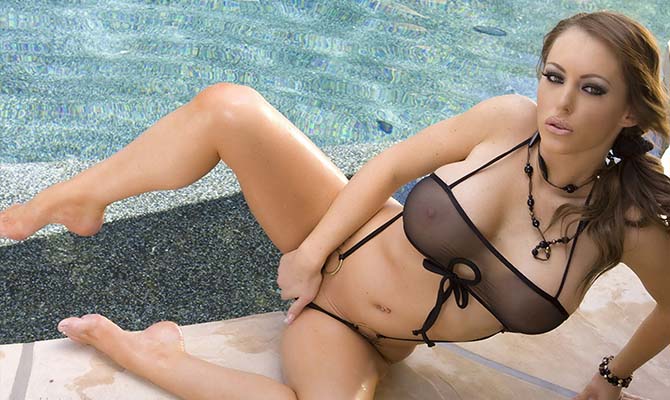 This petite model is slightly lesser known than some of the other porn giants on this list. But she can still boast about her tanned ass just as much as the others on here. Her slim waist which turns into a huge ass means that she is perfect for just bending over and taking her from behind. Her tits are very nice as well, aiding in exposing her natural curvaceous body. Oh and she squirts. Yeah, I would look her up in case you haven't seen any of her work; it's glorious.
Shyla Stylez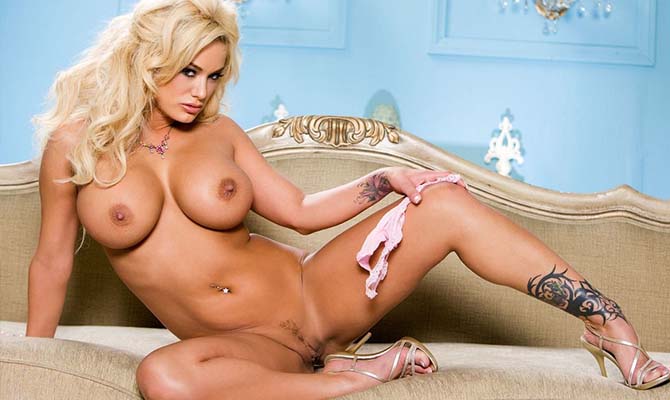 This blonde beauty had it all. She had a huge rack with a huge ass and she took dick in all holes. Anal, vaginal, blowjob, deepthroat. You name it, she has most likely done it. It must be said that Shyla really stands out in her work. Even when featuring in threesomes with the hottest females and biggest names (such as Lisa Ann or Nikki Benz to name a couple) she still appears to be the hottest person in the video. You just can't take your eyes off of her, whether that be her big tits, or her cracking ass. Her curvy figure and sexy personality is why she has made it onto our list.
Sophie Dee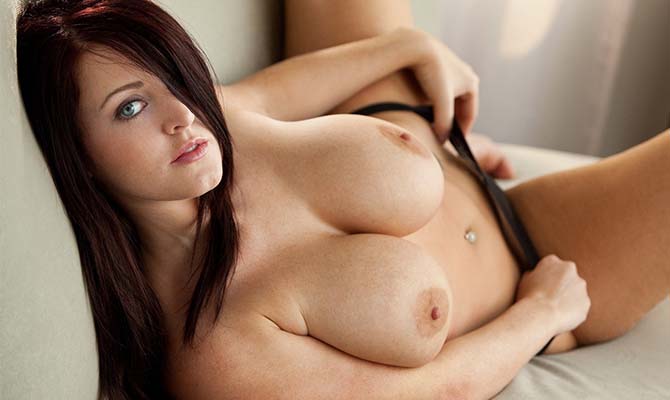 Sophie Dee makes us proud to be British. This fun-loving, dick swallowing lass hails all the way from Wales; the same place as Gareth Bale just in case you had no idea. Her curves are second to none boasting both big titties and a huge ass. Her willingness to try anything has made her famous in the industry and she has rewarded us with great content. Not only does she possess an amazing booty, she squirts. Do I need to say more? Thank you Sophie Dee for all your hard work.
Carmella Bing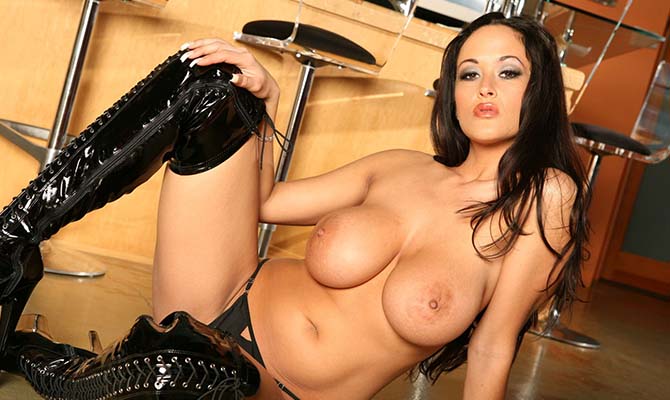 Probably going through some of the most dramatic physical changes in porn, Carmella Bing has seen herself go from 'Big Tits' to 'BBW' back down to her usual curvy self. Fuck knows why, but her curves aren't to be missed out on this list. The thing we like about Carmella the most is also the fact she has a bit of a tummy. There is absolutely nothing wrong with it, in fact we think it is rather hot. Not only does it compliment her curves beautifully, but it also shows what most women in the real world are like. Barring the whole fake tits thing. But we'll let that one slide. Her tanned tummy, hunger for dick and her incredible ass has earned herself a place on this list.
SEE ALSO: Top Pornstars
As is the case with all of our lists, we are unable to fit in everyone curvy pornstar. These are just our opinions but we are always open to your suggestions. If we strongly agree with you, or there are enough of you that agree with the comment, we will look at adding them to the list. So leave your comments below, who have we missed out and why should they be on this list?
[adinserter name="Block 1″]