The word granny makes you think of a really old looking lady with grey hair, you know like your granny. But granny pornstars re-define what a granny looks like, as you will see below these 'grannies' hold their own and we don't know about you but we wouldn't turn down any of these ladies.
SEE ALSO: Milf Pornstars
Annellise Croft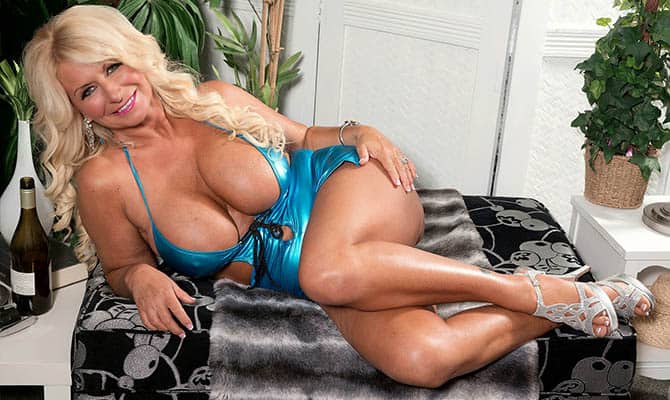 Annellise – curvey, big tits and blonde are the four words that sum up this fine specimen, she hasn't released too many videos so if you're looking for free content you might be hard-pressed to find some but if you like the look of her you should check out the site '50 Plus Milfs'.
Michaela O'Brilliant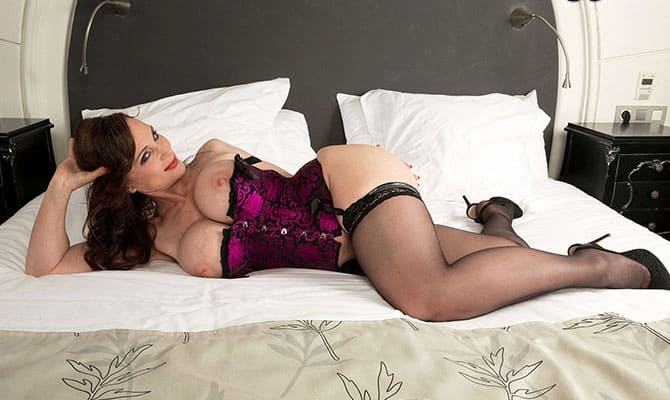 Michaela is probably our favorite brunette of the list, we like a girl with curves and she has that, she also has a great pair of tits plus she looks unbelievably hot in a corset as you can see in the image above.
Laura Layne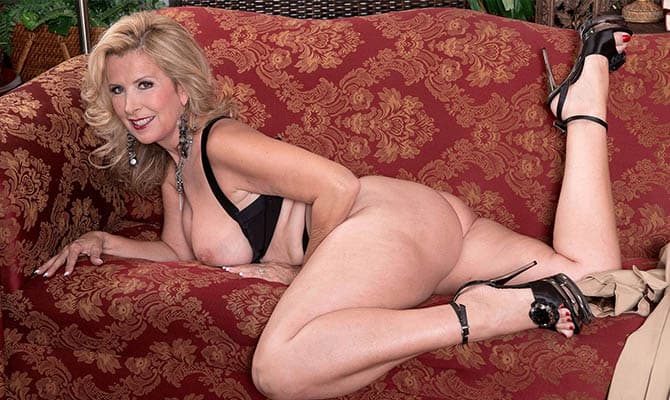 Laura has an amazing pair of all natural tits, which are by far her best feature – she's also got curves in the right places. However, we're not too keen on her belly, with age comes sag and unfortunately, belly sag isn't all that attractive. Though saying that, she does have a sexy scorpion tattoo right near her heavenly entrance.
Cammille Austin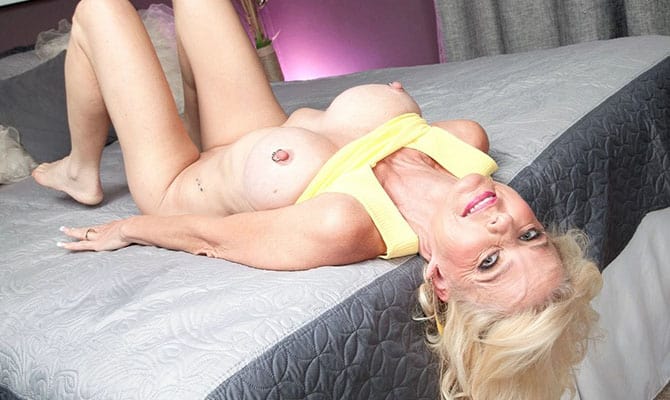 Cammille has the body we all hope our wives would grow old to have, tight and toned with a great pair of tits. She is of course blonde which most older pornstars are due to it complementing their skin tone more as when you age your skin lightens (science baby).
Gia Giancarlo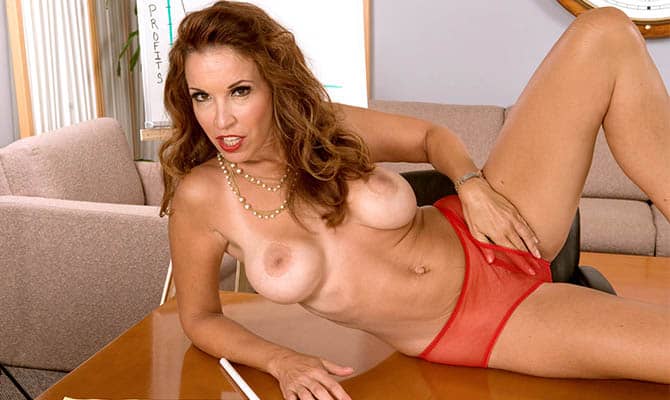 Our first Latina (she might not be a latina but she looks like one) GILF of the list Gia, we all know Latinas are hot and in our opinion, they age a bit better too – maybe it's the sun of their darker skin tone? Anyway, Gia is stunning even at her age we can only begin to imagine how hot she must have been in her hay day. Our favorite feature of hers, as strange as it sounds is the tan lines on her tits…
Deauxma
Deauxma has an amazing body especially considering she is 55+, it's a body a younger milf would be proud to have. Our one gripe with her, is her tits, they're a good size but they should have a bit of sag on them, similar to Ava Addams – we just think they're much hotter then pointy out tits especially on an older lady.
Nina Hartley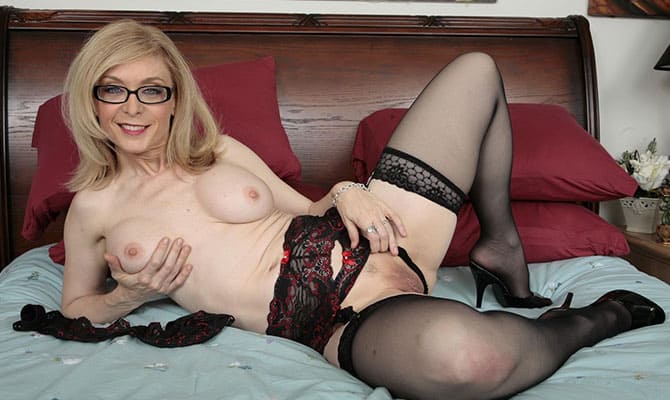 Nina Hartley is the queen of GILF (is that a saying?) porn, she's been hugely active over her long career which of course means there's plenty of material to fap over if grannies are your thing – not that there's anything wrong with grannies, most of the ladies on this list are hotter than most younger girls you see out in the street…
Katia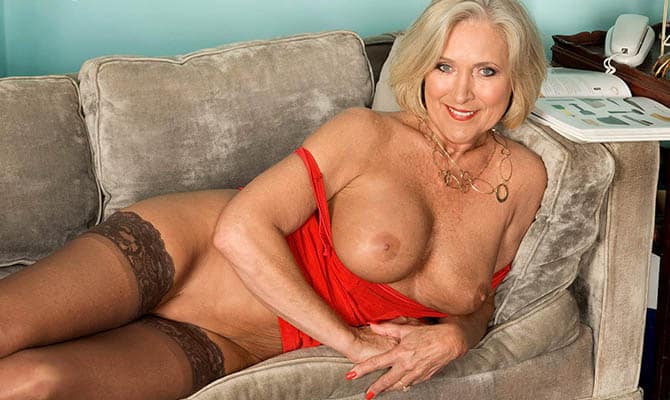 She's got the face of a 60-year-old, the tits of a 30-year-old and the body of a 40-year-old – she's a mixed bag but we like what we see. She also has the stamina on a 20-year-old, if you check out her videos at 50 Plus Milfs you'll see what we mean.
Chery Leigh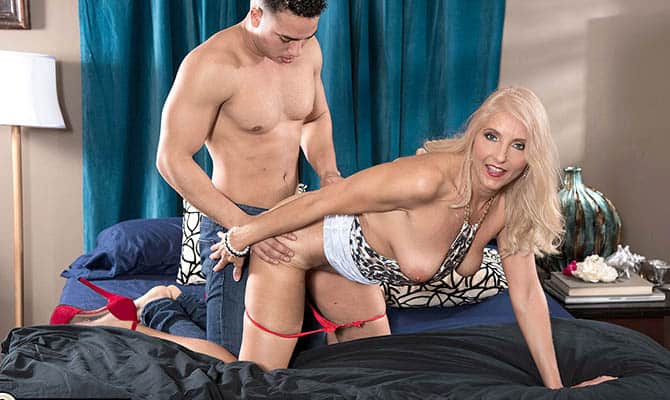 She doesn't have the biggest tits but Chery is an angel, we'd go as far to say that she has the prettiest face out of all the gilfs on this list which by far makes up for the lack of DD breasts. Chery also looks the most genuine, there hasn't been any plastic surgery and she is still a stunner – if only she entered porn 10 years earlier.
Lexy Cougar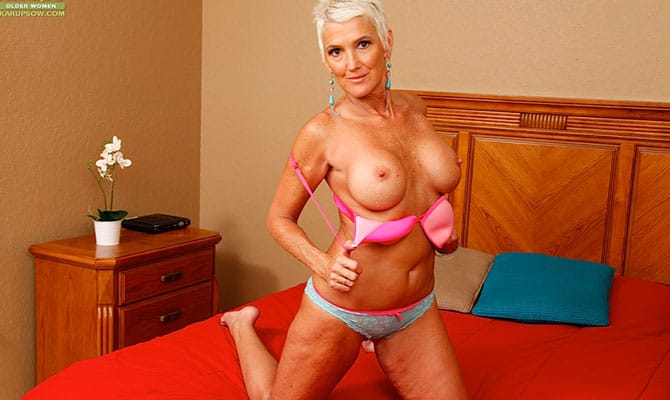 We were first attracted to Lexy because of her hair, that's what made us click on her profile and see what she brought to the table (we have a strange fetish for girls with shaved or short hair) – and we're glad we did. Not only does she have cool hair, she also has an amazing body, she's also pretty active in the industry when compared to some other ladies on this list which is great to see.
SEE ALSO: Top 10 Pornstars (current pornstars)
So there are our top granny pornstars, this list was a bit harder for us as we haven't really explored granny porn before – but after many hours researching and watching their videos, we settled on the above. Do you agree with our choices? Think someone else should get a mention? Let us know in the comments and we will take a look and add her if we feel like she deserves to be there.