Big booty black girls, you can't beat them. And no matter how hard white girls try they will never get their booty to the same size as a black girl can. For the purpose of this list we have excluded BBW pornstars, because that would just be unfair. We want the slim-ish ebony ladies packing a booty.
See Also: The hottest black pornstars
Naomi Banxxx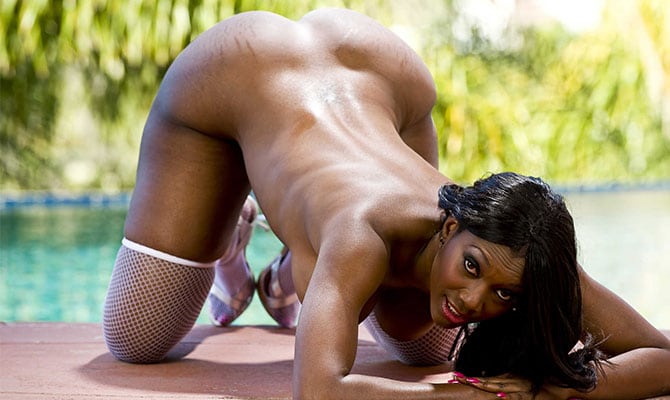 Naomi appeared in our hottest ebony pornstars list, and it's no surprise that she's being featured here again. She's one of the best black pornstars to ever have performed, she has a great body and of course a big black booty.
Chanell Heart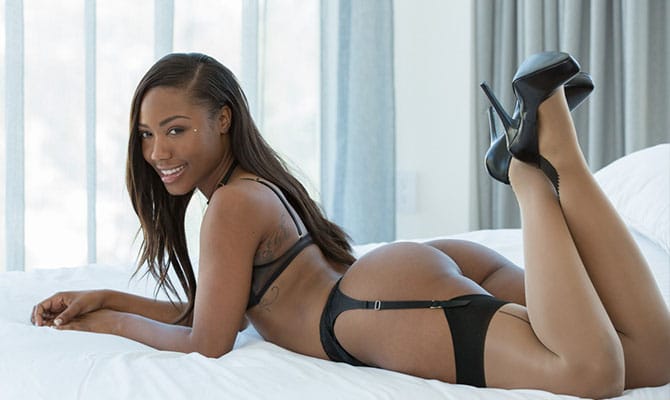 She might not have the biggest tits but she has one phat ass especially considering how petite she is. She's a pretty girl and best of all for all you arse lovers out there she does do anal with arguably her best anal scene being over at Tushy where she was wearing some extremely sexy lingerie coupled with some hot stockings, just a picture of her in that outfit would have been enough for most guys let alone watching her big ass getting rammed.
Diamond Monroe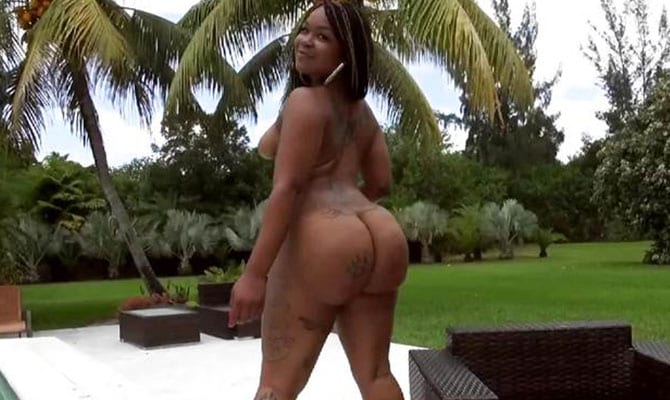 Diamond has got one of the biggest asses we have ever seen on a pornstar, and considering the size of her booty she's quite slim – ok she's a bit chubby but she isn't classed as a BBW.
Nina Rotti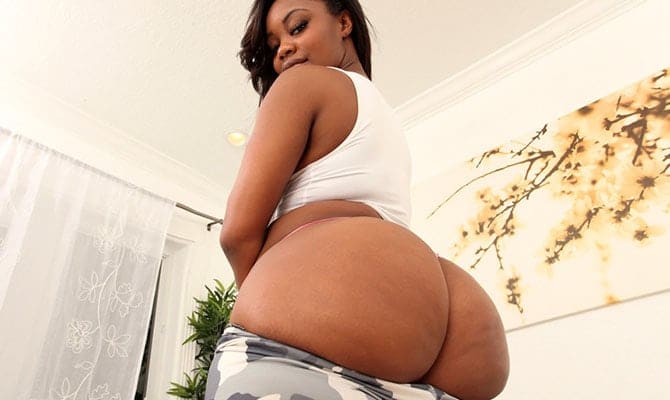 Nina has got everything you would want in a black pornstar, big tits a big ass and a curvy figure. She's still active in porn and regular posts on her twitter account – which we highly recommend following.
Cassidy Banks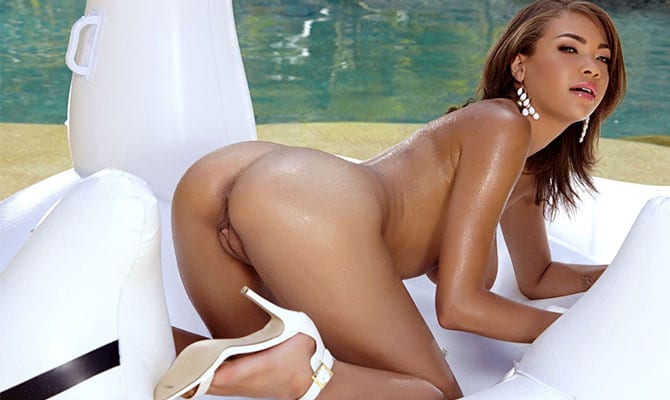 This isn't the first time Cassidy has been featured by us, we recently added her to our 'black pornstars' list – and we will without a doubt be seeing more of her here at IFL Porn. She's got a great porn career ahead of her.
Rose Monroe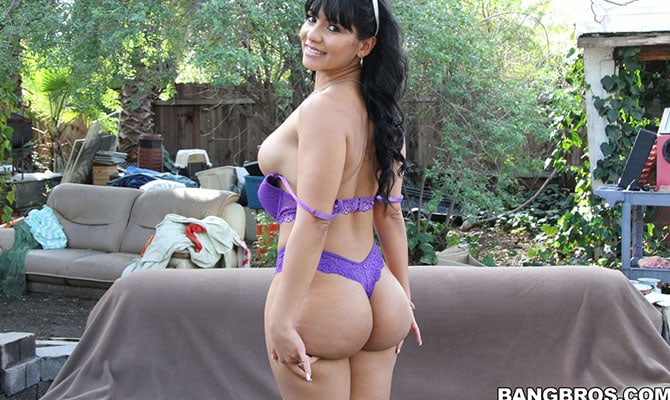 She's not just a pretty face, she's a big booty packing ebony babe from Venezuela. There's something mesmerizing about her riding cowgirl on a massive cock – we'd bet our life on her being a mean twerker.
Mary Jean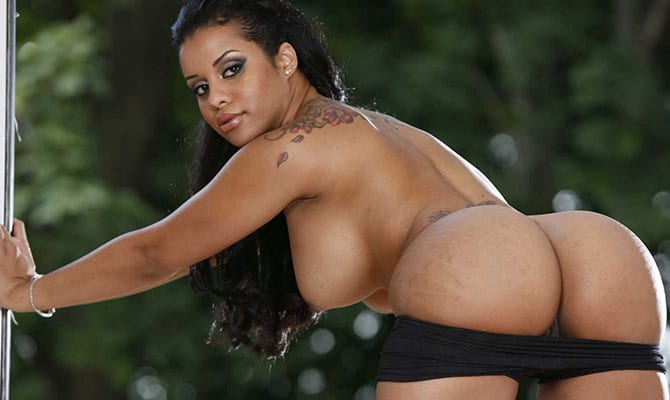 Mary is packing one hell of a booty on her, and better still she's slim with a good size pair of tits. It doesn't get much better than Mary – we would even go as far to say she's the hottest girl on this list, but that's only our opinion of course.
Kay Love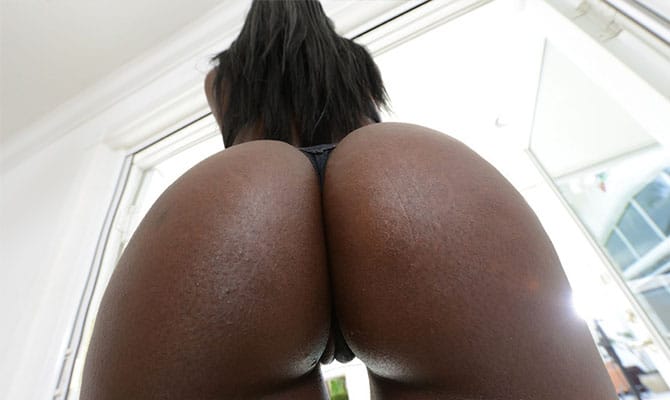 Kay has a great body, a great pair of tits and a great ass. She was first featured on Reality Kings but since then she has done a few shoots for Bang Bros, personally we prefered her Bang Bros scenes so if you want to watch her videos – subscribe to them!
Kaci Stacks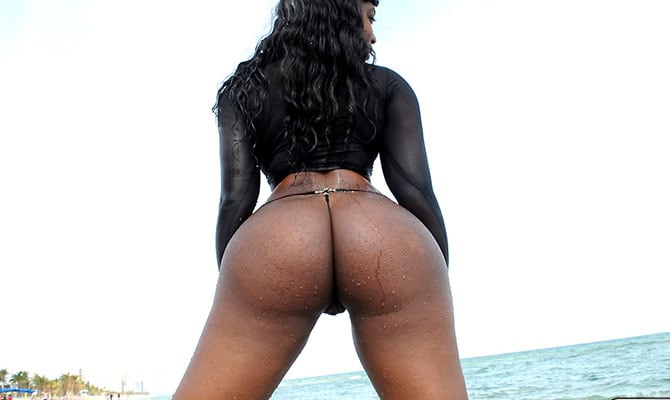 Kaci is something special, it's not just her figure that we love (which is awesome) it's her face… I know sounds strange right? But seriously go and watch her sucking cock and tell us if you can't not get a hard on.
Tyera Brooks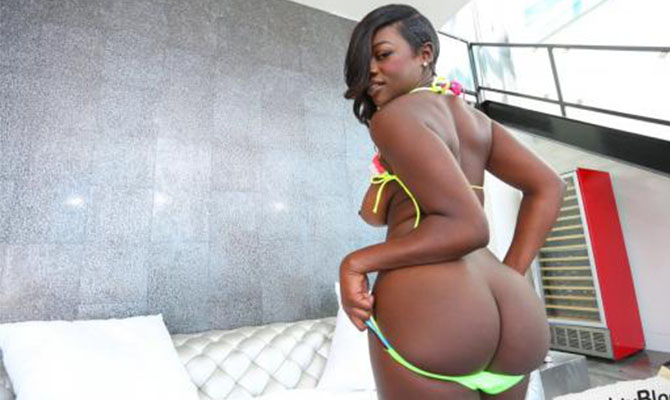 Tyera is new to porn, the only video we can find of her is on Reality Kings, but that doesn't matter. As with everyone on this list she has a great booty, body and tits. She's definitely worth checking out and we seriously hope she continues her porno career and isn't just a one hit wonder.

Victoria Cakes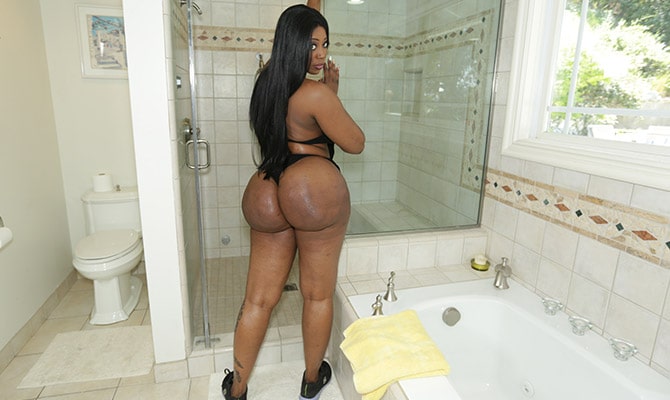 We're not usually massive fans of heavy girls but we'll happily make an exception for Victoria Cakes, not only does she have one of the biggest arses we've ever seen she also has a cracking set of tits. We also love her ink, especially the tattoos she has over her tits – she's not overly active, you'll be hard pressed to find too many scenes of her but the ones we've watched have been great.
Cherokee D Ass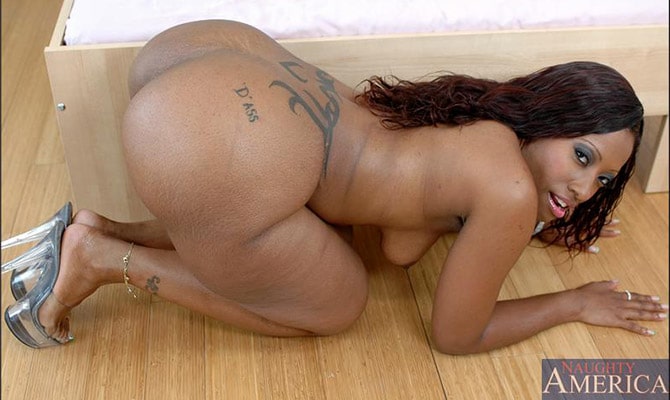 She has the word ass in her name, you would expect her to have a big ass right? We'll you expected right, it's massive – we're not sure who's is bigger out of Cherokee's and Victoria's but if we had to choose one it would be Victoria Cakes we just think she's hotter, though if Cherokee was the only option available we wouldn't be complaining at all.
Allaura Sweet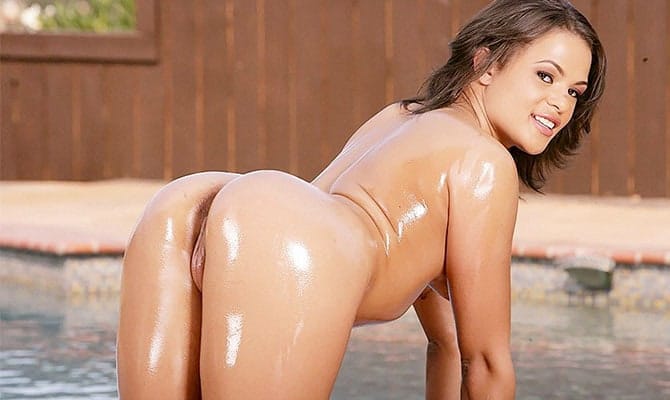 Sure Allaura has a great ass, and yes she has a good figure and a great pair of tits. But the thing that sticks in our mind when we think of Allaura is her nipples…. They are fucking massive when erect. That's all we have to say about her.
Jade Aspen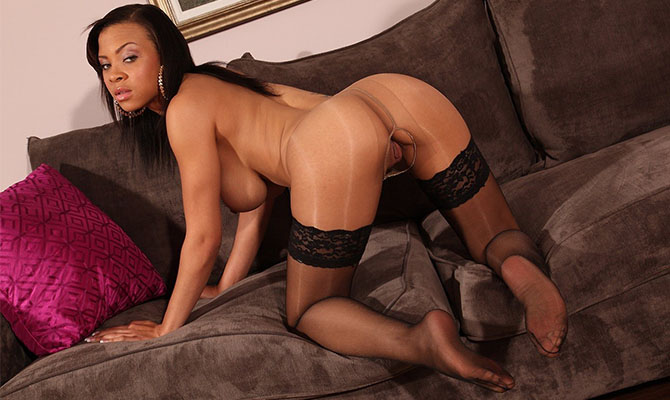 Jade is one seriously hot girl, we've only just found out about her hence the reason she isn't already listed on our ebony pornstars list (we're going to do that now). She has an absolutely amazing figure, and a great pair of natural tits… And of course she has the booty to warrant her being on this list.
Jezabel Vessir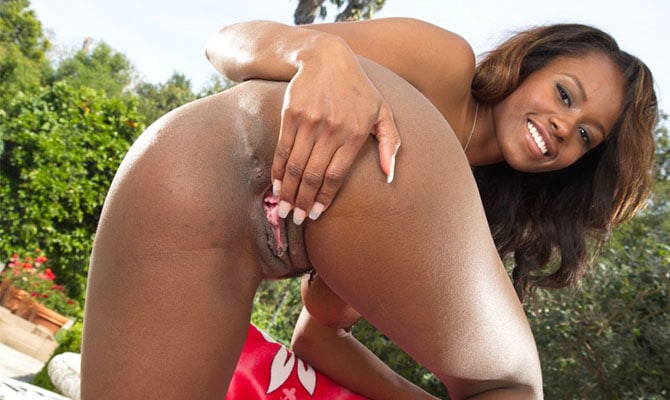 We've known about Jezabel for some time now, she's a really hot girl. Unfortunately she's not very active in the porn scene so she couldn't be included into any of our other lists. However, she has been the top rated girl on Reality Kings 'Round and Brown' site now since her scene was released so it would have been a crime not to add her here.
We could find many other black pornstars with a big booty that isn't a BBW, we were considering adding Pinky to the list, but we feel she's now a bit too chubby, maybe even a BBW?
Either way we need help finding some more big booty girls, so let us know in the comments if you can think of any more and we will get them added for all to enjoy.
[adinserter name="Block 1″]