Chaturbate is amazing, even if you don't have the money to buy credits there's plenty of free shows that go on – something you don't really see on other cam sites. Though, of course for the best experience you need tokens, you can get the girls to do almost anything you want from riding a dildo to wearing a specific outfit as long as you have the tokens. We've had a lot of fun with girls over there, we've also been milked for a lot of tokens from girls that promise the world but don't deliver so keep your wits about you.
SEE ALSO: Top Pornstars
Anyway we're going off topic, the hottest girls over at Chaturbate in our opinion are below (we've tried to pick girls from a few categories e.g. ebony, teen, milf, couples etc), also it's important to note that this list is still in progress, we are regularly checking Chaturbate for new girls – we just need to catch them when they're online:
This List Was Last Updated on Sep 20, 2021.
Ashlye Roberts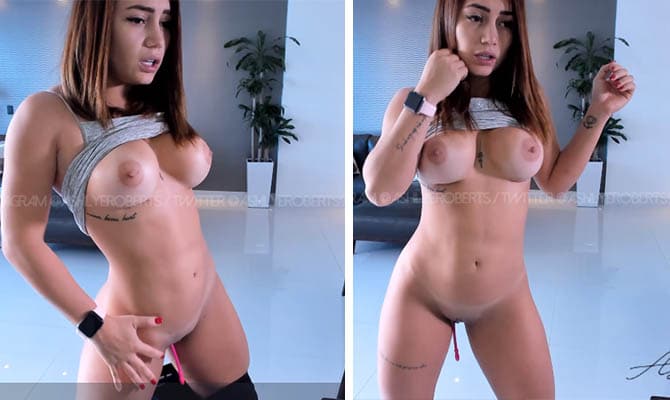 Ashlye is our personal favourite, her body is to die for, she has a cute face and she's always in free chat doing her thing, she rarely goes into private (popular models actually earn more money by staying in free chat). We've spent countless hours watching her and she never gets boring.
Eileen Rose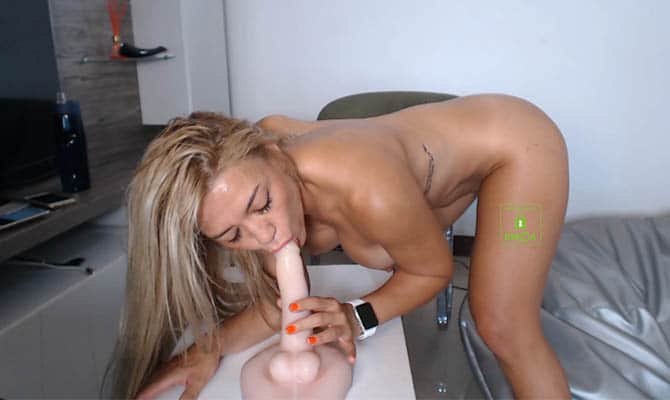 This milf is a real babe (is 36 old enough to be put into the milf category?), anyway she knows what men want her to do on cam and she'll milk you for all of your tokens in the process, however, if you're lucky you'll get some guy with too much money in her room just throwing her tokens which in turn means you get nudity and more.
Diamond Jackson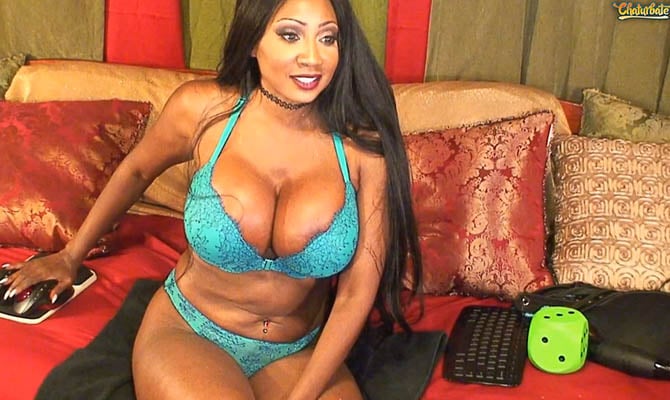 Yes you read that right, everyone's favourite ebony milf performs over at Chaturbate. She doesn't have a set schedule and she's not on as much as the other girls on this list as you would expect, but when she is on damn does she give a good show. We've been fans of hers for a long time, we've listed her on X and X and she's even been our pornstar of the month once. One thing to bear in mind though is that she's expensive (obviously), a private will set you back 150 tokens per minute but in private she will answer any questions you have so it might be worth it for fans of hers just for a chat if nothing else.
Asian Delight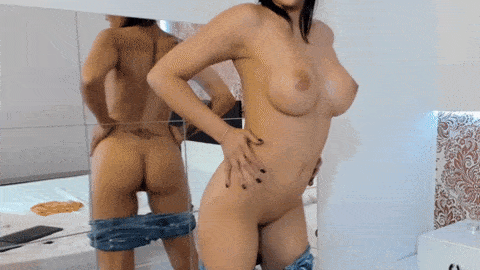 She easily has the best body out of all the Asian girls over at Chaturbate, that is of course if you like curves and big tits. She's very generous in free chat too which is always a bonus, though for the best action you'll need to either tip or get into private chat with her but she's not cheap.
Adalin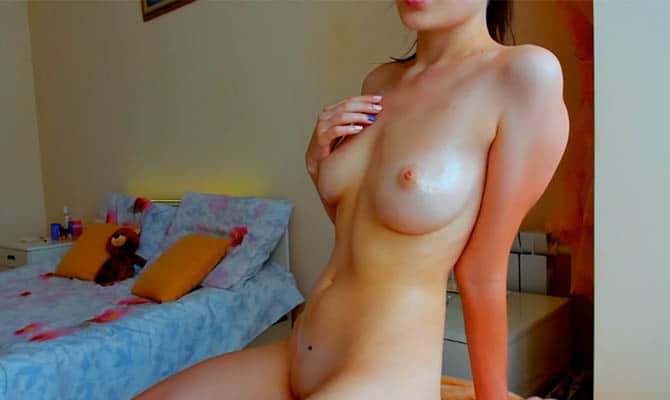 We've intentionally not shown her face in this picture, do we really need to say why? She has the body of a real life model, so good in fact you don't even need to see her face to be hypnotised and throw your hard earned money into her tip jar.
Allaya Love
Like white girls with big arses? Yes we know no other race does a big arse better than a black girl but Allaya definitely gives them a run for their money. Almost everything she does is done in free chat so it's a good room to follow if you don't want to spend money.
Falling Angel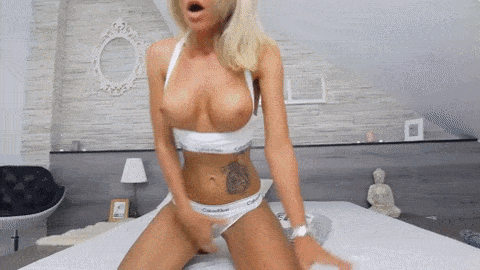 We love this girl, she's obviously heavily into fitness given her impressive physique and we love the fact she's blonde, has tattoos and is really interactive as you can see from the gif above. She has fake tits but that's not an issue for us, we think she's stunning.
Lucky Dread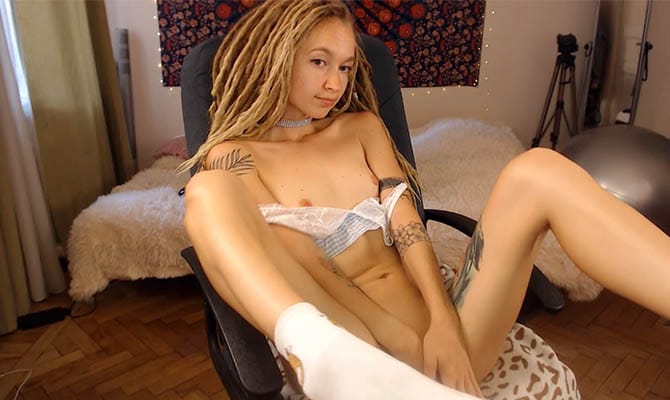 This girl is different and we like it. She has dreads which strangely, we love and think they really suits her, she has small tits which is fine not everyone can be blessed with big jugs, plus we kind of like girls with small tits (we know, that's not something a porn site regularly says), she's got a few tattoos and she's got a really cute face. Check her out, oh and did we mention she loves anal…
Nova Poison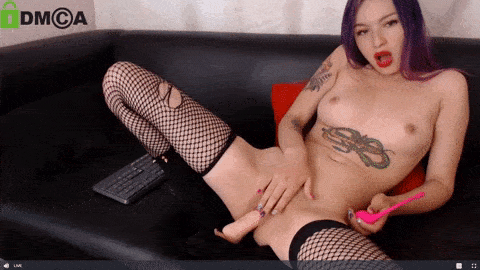 Nova is an emo, so we felt like we had to add her because we have a thing for emo looking girls. Plus she's part Asian and we also love Asians so an emo/Asian, what's not to love? She's also really dirty and is always getting her kit off in free chat.
Lettali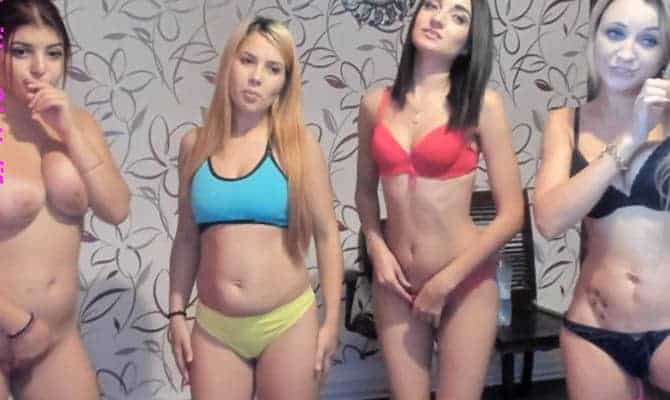 If you're into having multiple girls in your bed (or for the context of this article on your screen) then Lettali is the cam room you want to be in. There's 5 girls in total, a couple may not be your type but one of them should be. There's plenty of lesbian action to see and if you want just one or two of them tip a few tokens and the others will sit it out.
So there we have it, our favourite cam girls over at Chaturbate – did we miss your favourite? Let us know in the comments and we'll be sure to get her added. Also, we're in desperate need for ebony/black cam girls, we haven't managed to find too many so please help us out if you can.