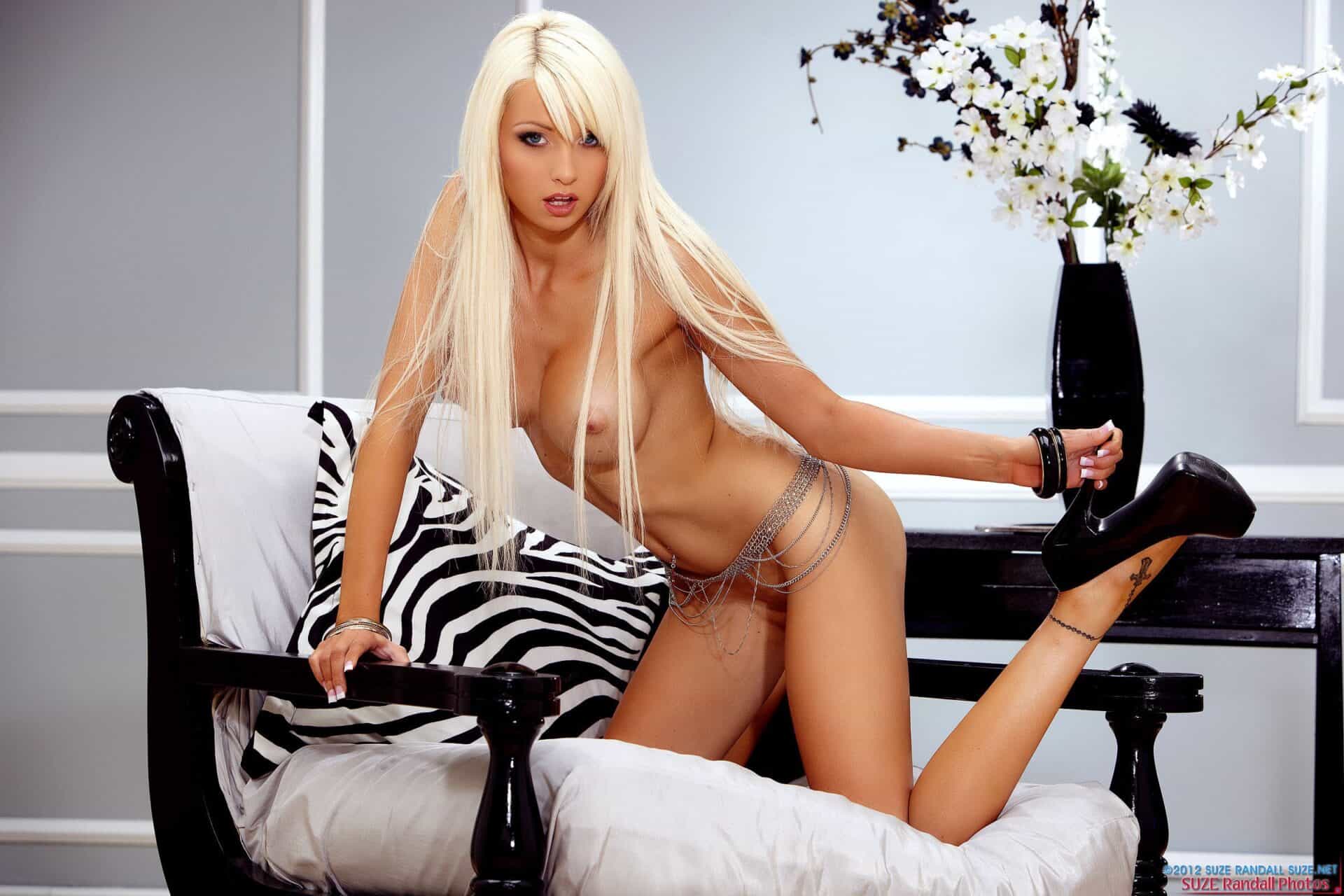 Born: December 18th, 1990 (24)
Height: 5ft 7
Weight: 108lb
Adult Films Starred in: 69+
The gorgeous Rikki Six has been giving men something to masturbate over for just two years, but in those two years she has taken the porn industry by storm. Since the beginning of her porn career in 2012 she has been nominated for 6 awards, winning one and a finalist in another.
She's appeared in music videos (Dead Bite) and also in an independent film called 'Blood of Redemption'.
So what makes her so appealing to the porn community? Well maybe it's because she's got blonde hair, big tits and an amazing figure – though if you like a more voluptuous girl Rikki Six probably isn't for you. Personally I like petite girls, with blonde hair and big tits, you know the classic cheerleader type of girl so she's right up my street and ironically she even used to be a cheerleader!
Rikki Six has proved to be very popular with Asian men, because Asian men also have an obsession with the classic petite blonde cheerleader look. She has been in a few movies with Asian men, and honestly these videos have been some of her best – you can check them out for free here.
Some of our favourite Rikki Six videos are …… most of these you can find on our very own free porn tube here.

Coming Soon