Everyone has been there. There was that weird kid in school who everyone deemed as an 'emo' due to her brightly colored hair, shy nature and she listened to music that is slightly more intimidating compared to your chart toppers. But secretly, you wanted to have sex with her as she is what you classed as 'sexy'. Take away the weird drawings in class, epic fringe and the fact she hates 'normal' people and you get a girl who is not only outrageously sexy but also likes loves sex.
SEE ALSO: The Best Lesbian Pornstars
With all of this in mind we thought we would hook you guys up with what we believe are the hottest 'emo' pornstars:
Joanna Angel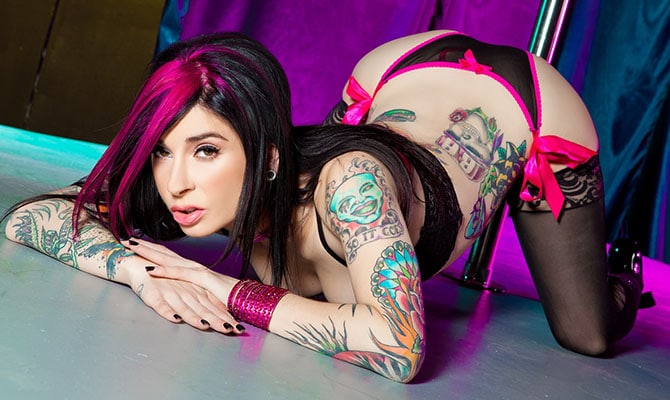 Joanna was the first queen of emo giving us the best emo porn site ever to have existed – burningangel.com. Despite running her own website, and directing almost all of the scenes uploaded to Burning Angel Joanna still finds plenty of time to perform in her own scenes, which is great since she is one of the best pornstars to have ever have graced our screens.
Veronica Rose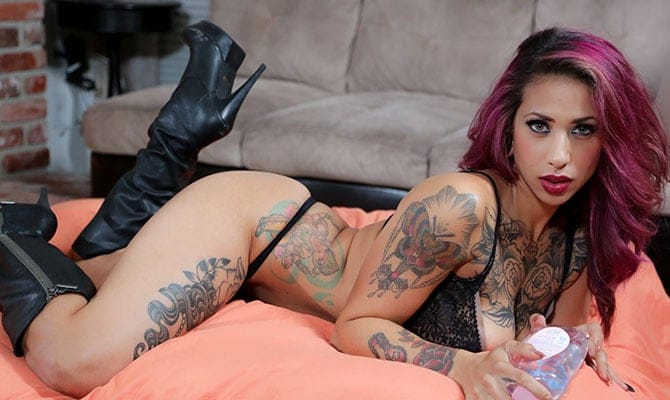 Veronica is one of a kind. Her massive tits, countless body tattoos, and her willingness to try anything gives her a unique feel that you will most certainly enjoy watching. A massive fan of being tied up, spanked and fucked hard, 23-year old Veronica has certainly a long career a head of her.
Sydnee Vicious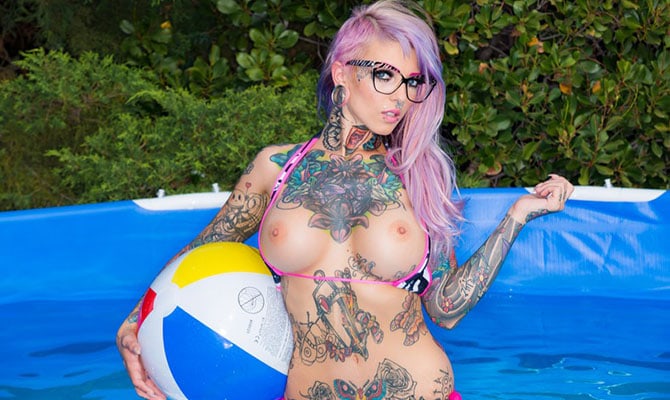 The first time we saw Sydnee over at Burning Angel we fell in love instantly, we love her purple hair and her sexy face plus she's got one of the best bodies we have seen on an emo girl. So far we've only been able to find her on Burning Angel, but she's proven to be popular so hopefully we will see more of her elsewhere too.
Christy Mack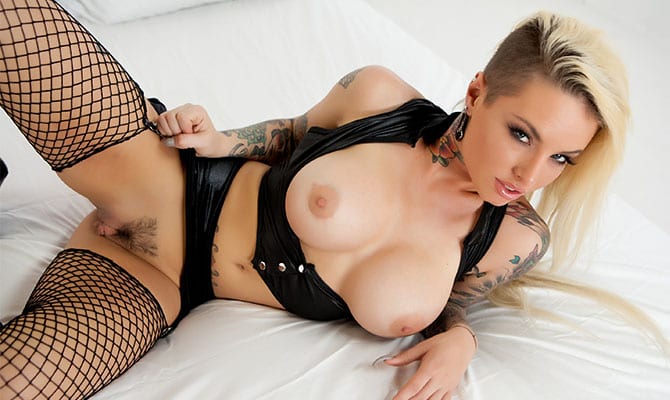 Arguably not an 'emo' pornstar but she has plenty of tattoos and she's always changing her hair so we are going to count it. We don't need to say much about Christy, but what we do want to say is that her ass is superb, her tits are incredible and she can join us in the office anytime (preferably without clothes).
Jessie Lee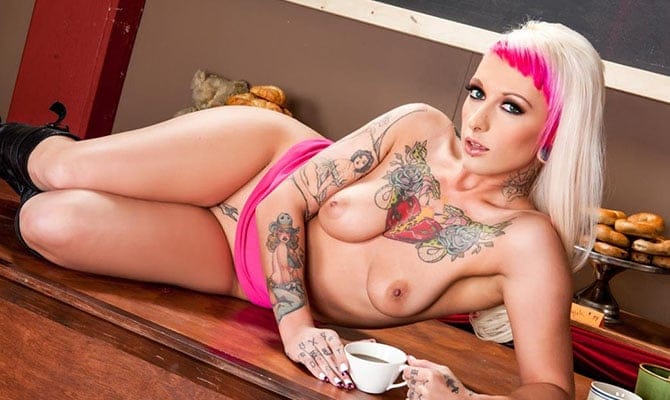 Jessie is a true emo, she's got ink, piercings and wacky hair, the only difference is she does like 'normal' guys, and this is proved by her scenes for Naughty America. Jessie was one of the first real emo girls we saw online, so it's because of her we have an obsession with overly inked girls and dyed hair.
Kleio Valentien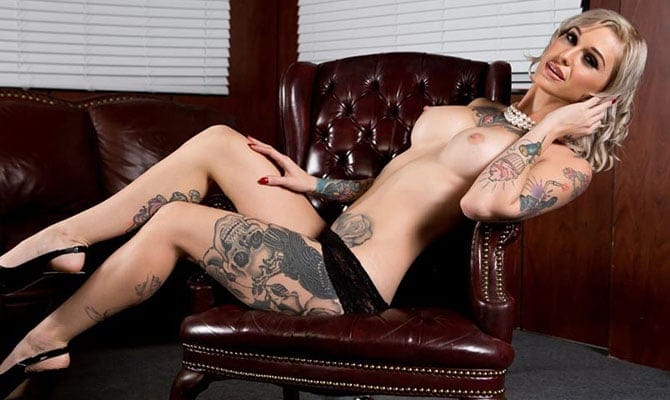 Kleio seems like an innocent girl on the top, a few tattoos here and there, but once you uncover her inner desires, she is the dirtiest girl we know. It's something about her shorter hair that makes her so fucking hot, we don't know what it is, but we love it and in her most recent videos she has been tanned which only adds to her appeal.
Indigo Augustine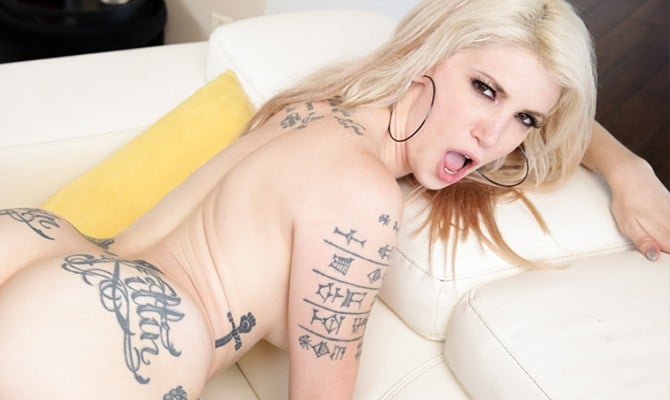 This 22 year old just loves to be naked and with a body like hers, we don't blame her! We like her best with brown hair, but we are also quite fond of the platinum blonde hair that she has been sporting recently. Other than her body and hair, she's got two great gun tattoos above each breast which has to be two of the best tattoos we've seen on a girl.
Veruca James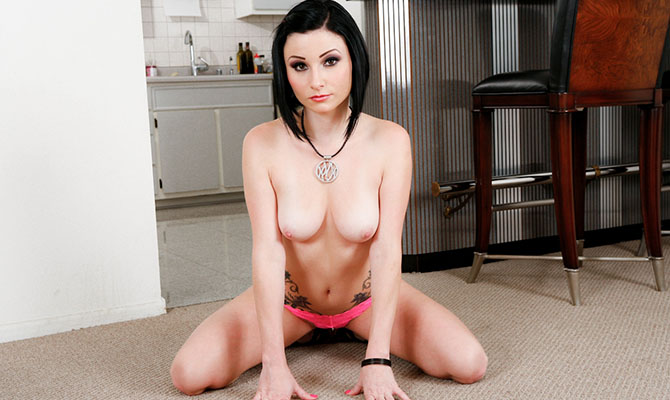 Veruca James is most certainly someone that can unleash our bazookas. Veruca may only be 22, but it seems that she has been in the industry her entire life. She knows how to handle some of the best men. Having said that, she does like being dominated in the bedroom which is one of the many reasons we love her.
Holly Dee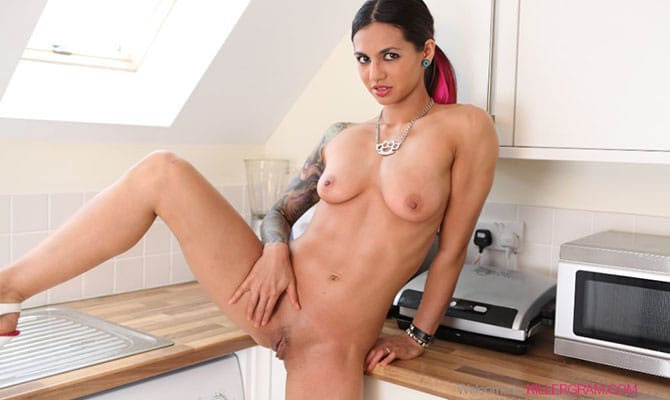 This British national treasure just loves to fuck. And there is nothing wrong with that believe us. A sexy figure with eyes of steel, ink and that sexy British accent is almost too much for any man to handle. We love Holly Dee and she can love us anytime.
These are just a handful of some of the hottest 'emo' pornstars out there and we are human, we may have missed some out. If you think we have, why don't you let us know in the comments and we'll see what we can do!
[adinserter name="Block 1″]