We're big fans of cam sites, there's nothing better than watching a hot female live on cam however if you want to watch the hottest girls you should be prepared to part with some cash (that is if you want them naked). And that's the problem with cam sites, if you don't have much money you're stuck with the 'average' girls – and this is where we come in, check out the list below:
IFL Cams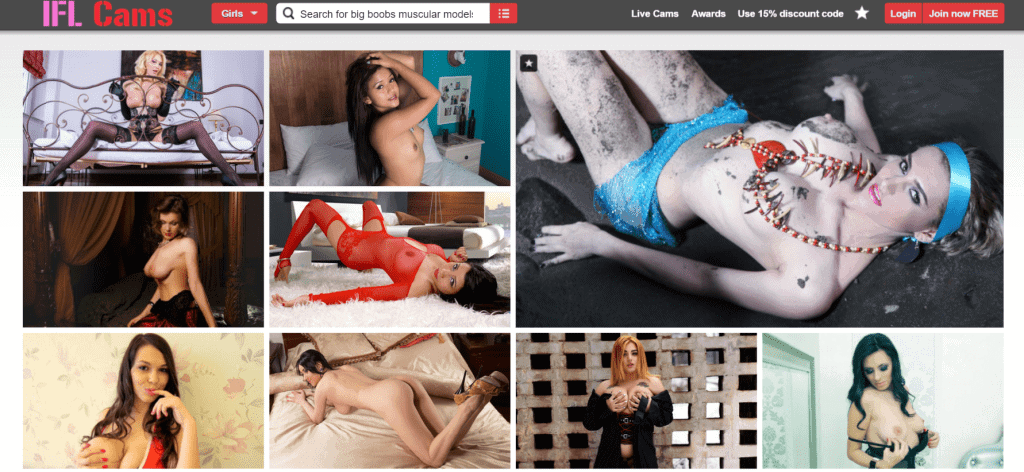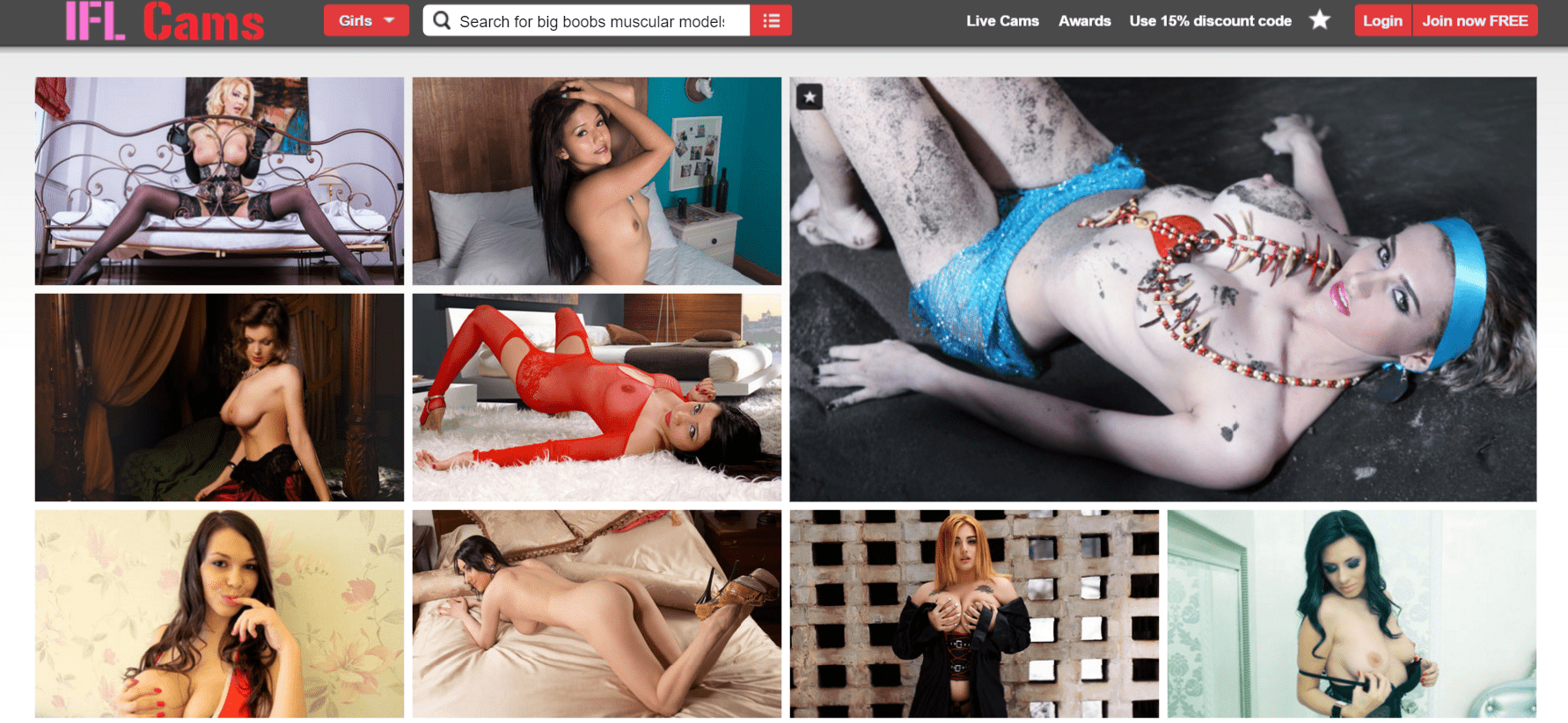 This list may be a bit biased, since we have recently launched our own cam service which we think is incredible, but there's merit in our number 1 ranking since we have tried to address the issue of overpriced private shows and struggling to find the female you want to watch, our aim was to provide you with the hottest cam girls online while keeping the cost of private shows to a minimum – and of course there are plenty of girls you can watch for free!
Chaturbate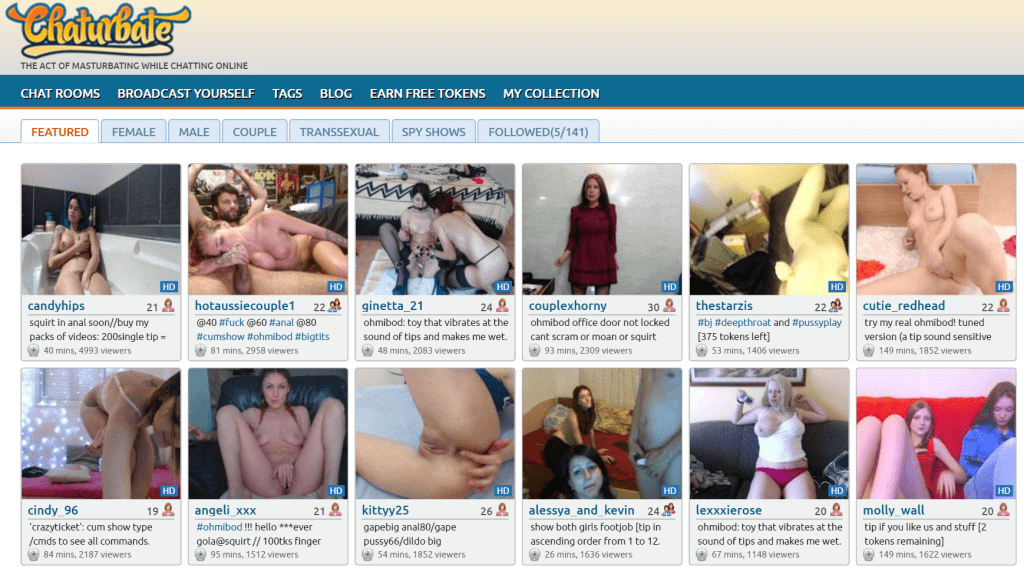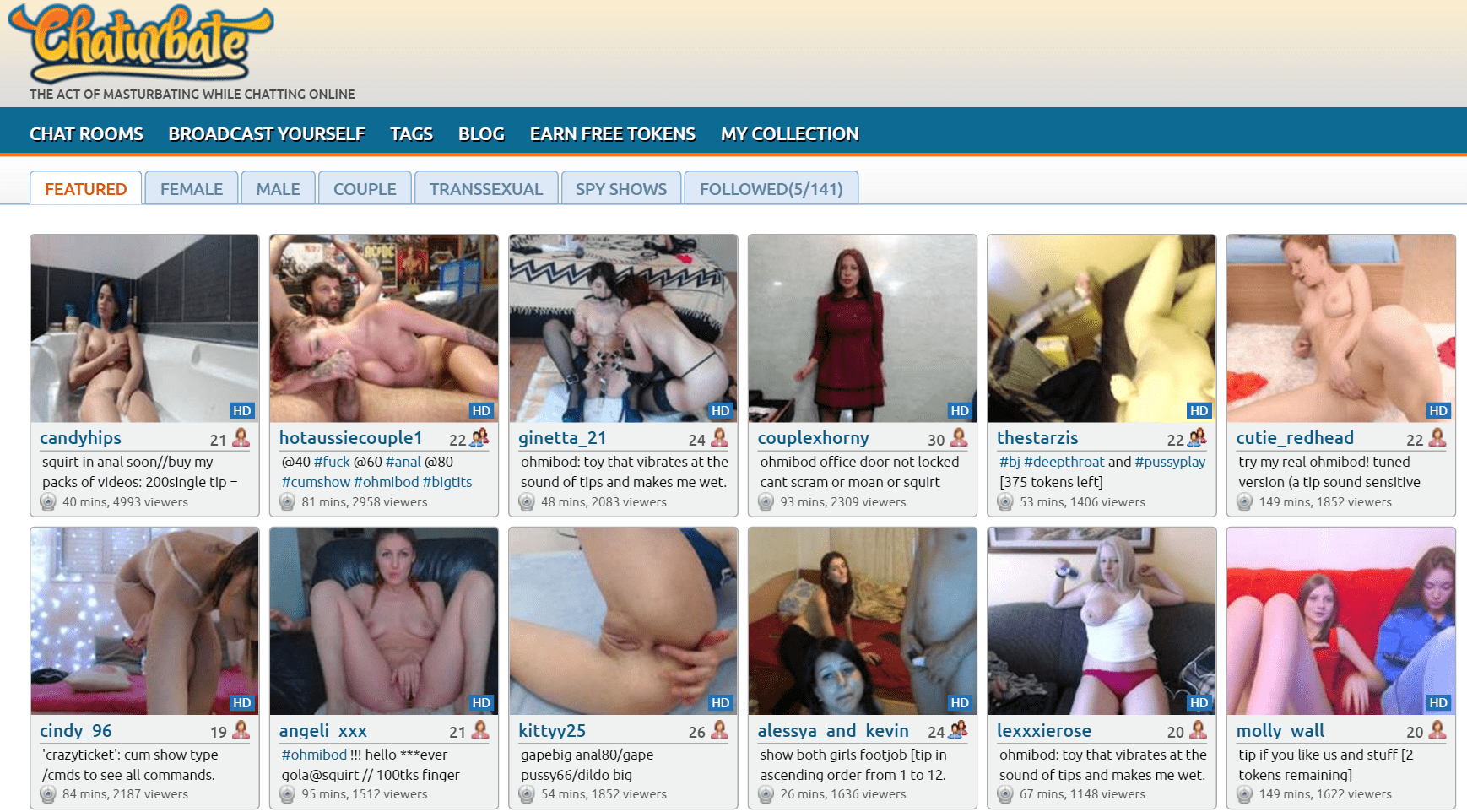 Before we created our own cam site, Chaturbate was by far our favorite, they have plenty of girls and a good token system. However their hottest girls can cost up to 120 tokens per minute which means for an 8 minute private show it will cost about about $80.
One great thing about Chaturbate is the different chat room apps models can use, for example their raffle game where users can choose a number from a board and tip the same number in tokens, if the user picks a winning number the model will do something e.g. flash boobs. Games like this make things a little more fun, and allows free users to get a show.
Live Jasmin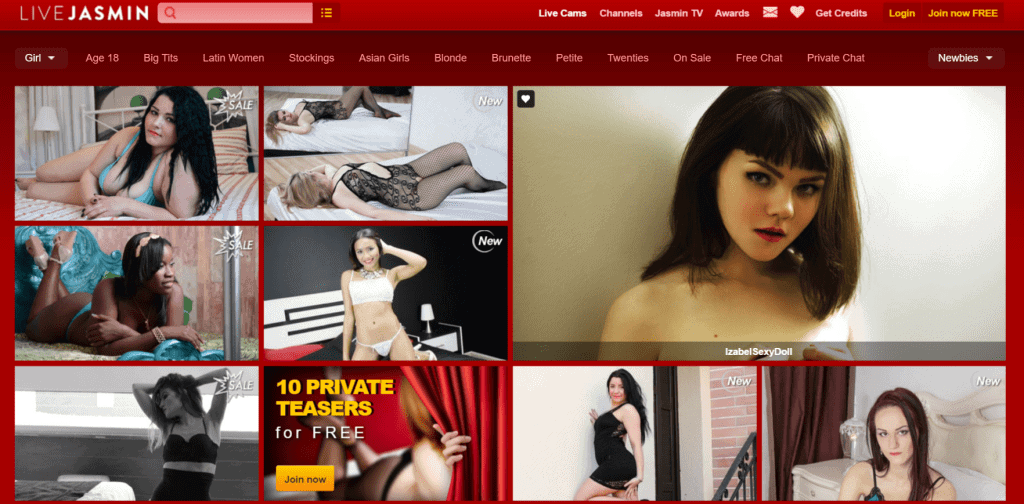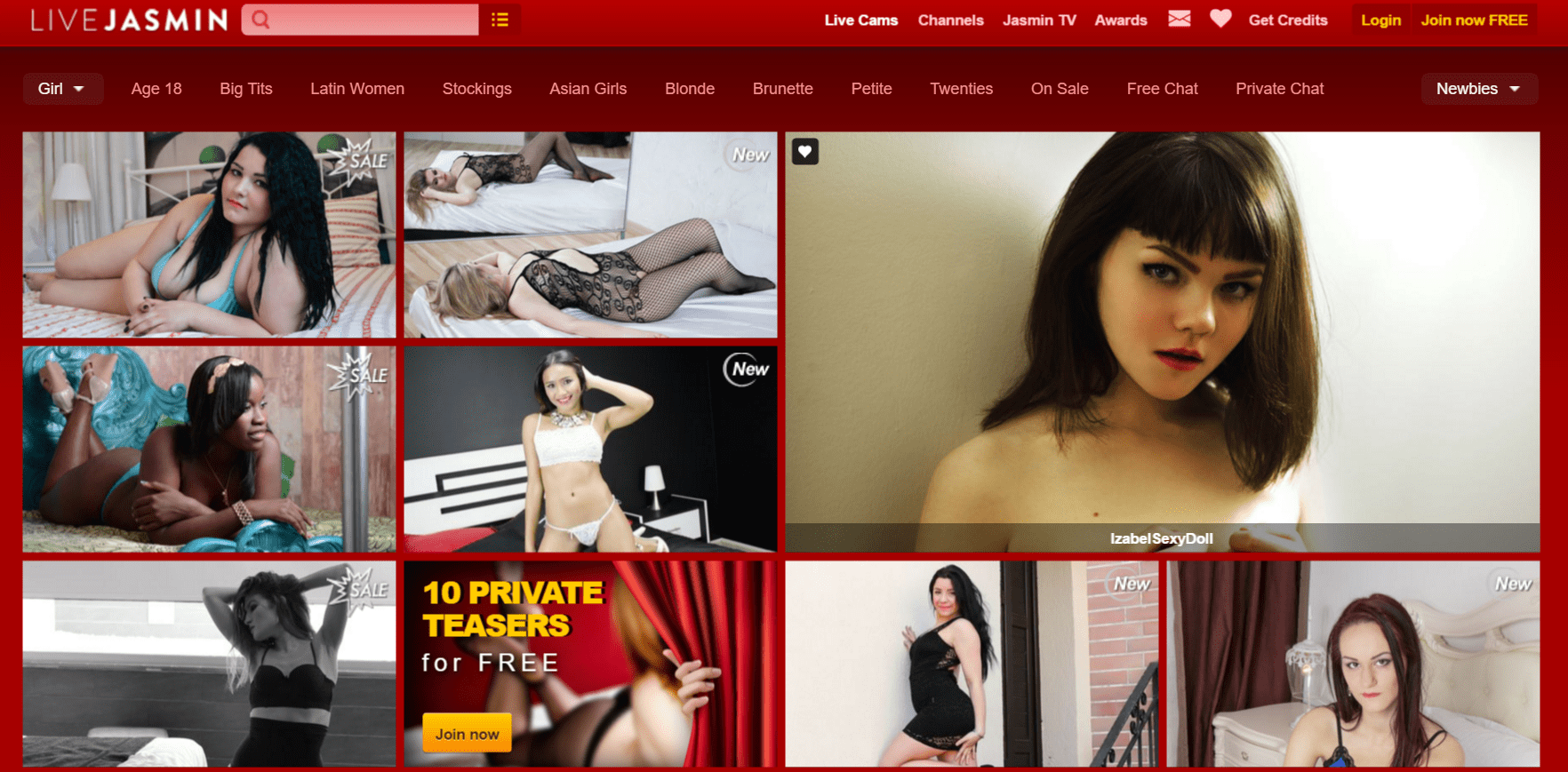 You've probably come across Live Jasmin before, they have a lot of ads online, specifically popunders and overs which unless you're using AdBlock you would have seen on the tube sites. They've been around a long time and have some of the hottest girls online – however live shows can be somewhat expensive.
The design of the site is great, and you could say that we ripped of their design which we did – but it's worth it right?
My Free Cams


My Free Cams is a massively popular site, though as with any cam site the shows are not actually free – sure you can talk in free chat etc but unless someone is tipping the models you might not see much. But that's the same with any site, and it's only fair – why should a beautiful women take her clothes off for free?
The only thing we really hate about the site is the design, it looks so old and out-dated – it's like the craigslist site but for sex cams.
Bonga Cams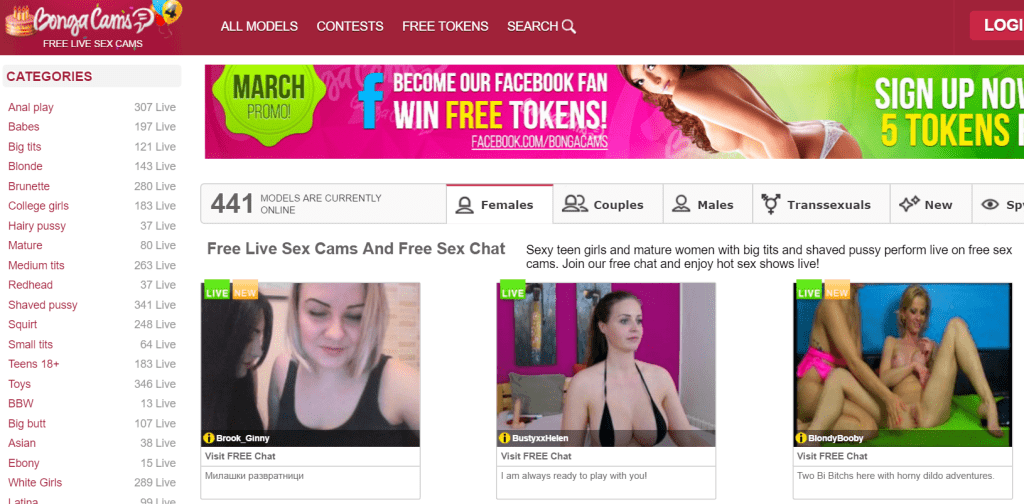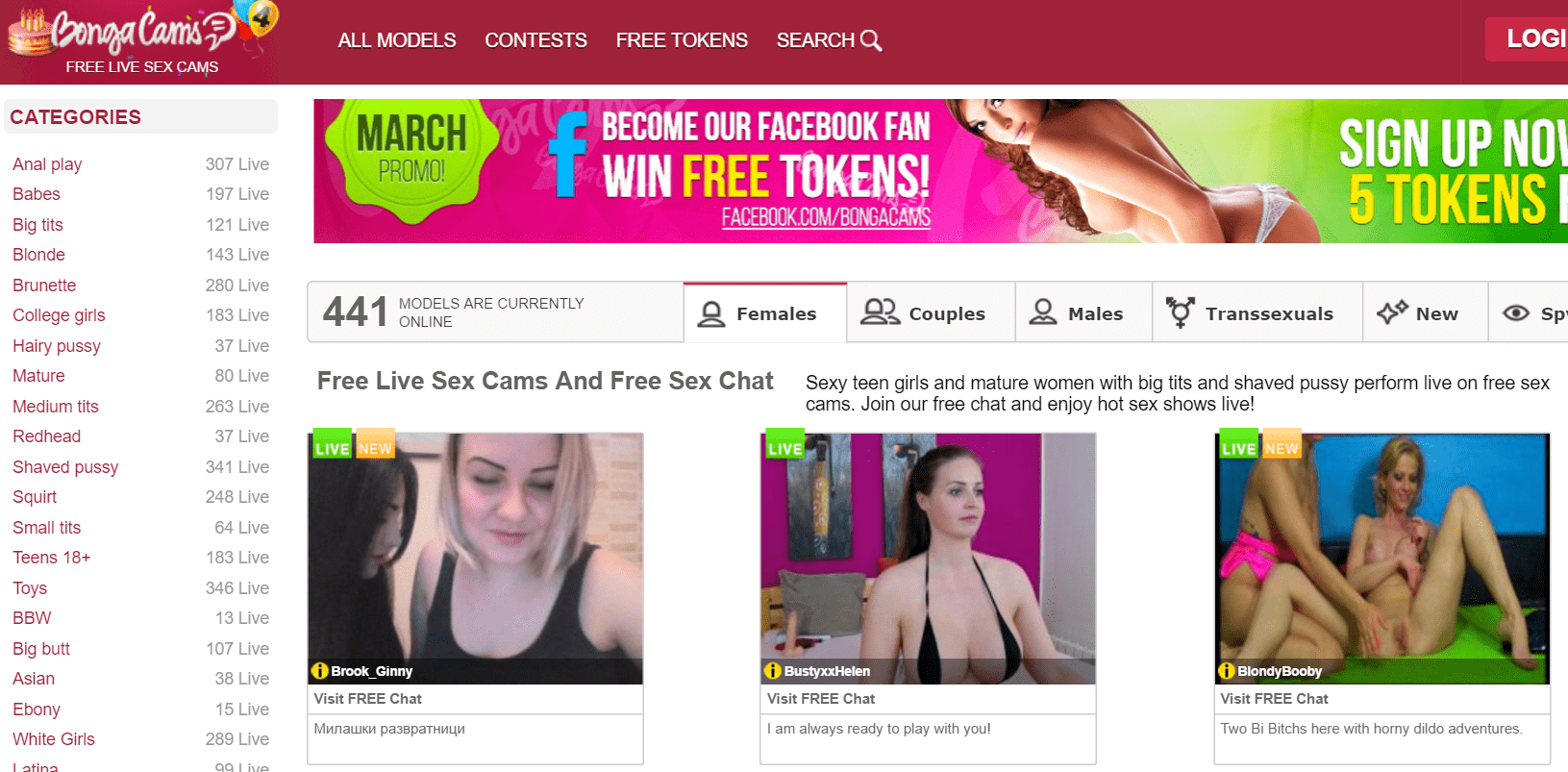 Bonga Cams is a great site with a lot of great girls, the design is nice and clean and the private shows are reasonable. Bonga Cams are similar to Chaturbate, models usually have a tip board and you can tip a certain amount for the model to do something, for example you may tip 20 tokens for her to flash her breasts.
Because of the tipping structure, getting a great show can work out cheaper than other sites like Live Jasmin where it's really a private show you need if you want to see any real action.
ImLive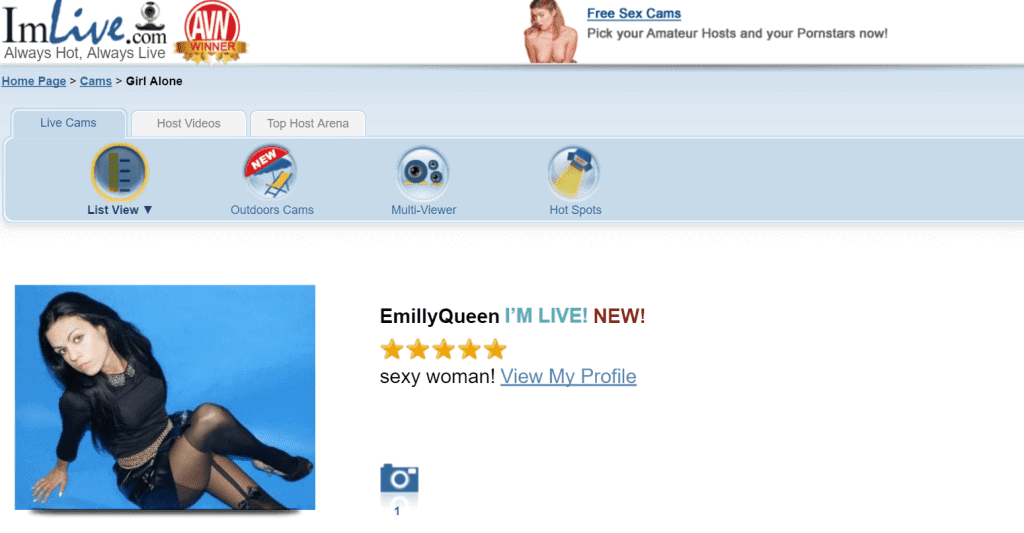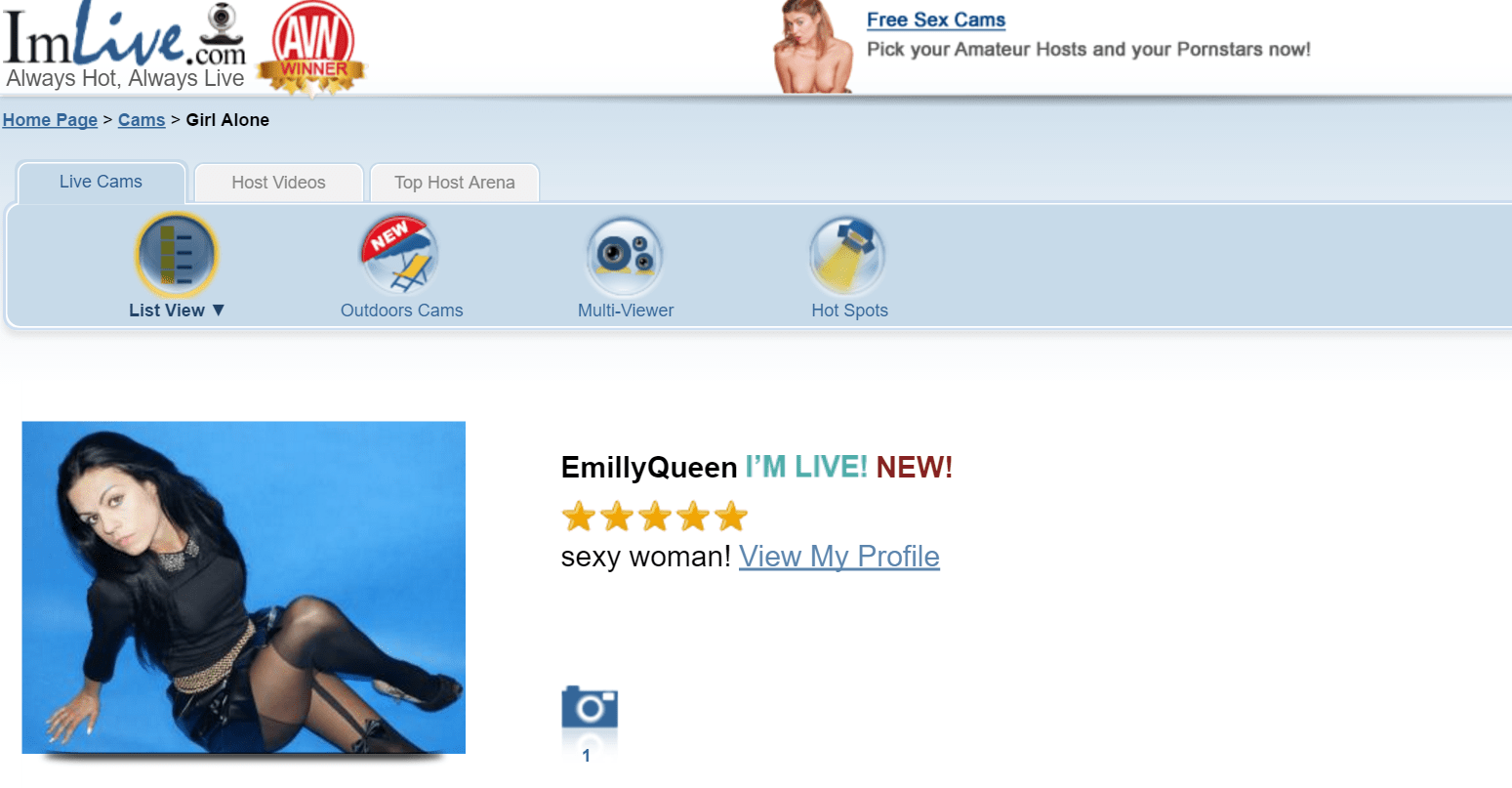 ImLive is proberbly our least favorite on the list, it's basically a rip of Live Jasmin with an out-dated design and not as hot girls. Nevertheless it's still better than a lot of other cam sites out there so we've added it to the list.
We're not quite sure how they won an award at the AVN since the other cam sites listed above are better…